RePurpose Your Business Strategies – FREE Discovery Session
About this Event
The global pandemic has highlighted deficiencies for sustainable business practice among small to medium business (SME) in Australia. Wholesale closure of industry, remote working conditions and the challenges of leveraging technology are among the few catalysts forcing small to medium-size business into closure. For some business, survival is about optimism. Optimism Regenerates hope and directs effort to Review, to Repurpose success and Reproduce adaptable and Resilient structures for business.
Successful Business Solutions , through our Abundance For All Foundation Learning Program, invite SME to engage in co-creating a Regenerative Sustainable Future. Our purpose is to improve the practice of management for SMEs by putting sustainability at the heart of your strategy, allowing you to reimagine benefits to your business and yourself:
Improve Profit Results
New Markets / future business
Leveraging Marketing and Branding
Tax Opportunities
Ethical and moral business conduct
Regulatory compliance
Live your best life!
This FREE Discovery Session will give 3 keys in implementing SDG in your strategy and an overall view of the RePurpose Your Business Strategies ,6 weeks online educational program.
Link to more details and register to the program: RePurpose Your Business Strategies
Through this program participants will receive a toolbox of strategies that can be immediately integrated to existing business or applied to a new business model. These recovery strategies will guide how participants repurpose their organisation's strategies or build new ones.
This is a people to people learning workspace - a shared-knowledge space for collaborative learning.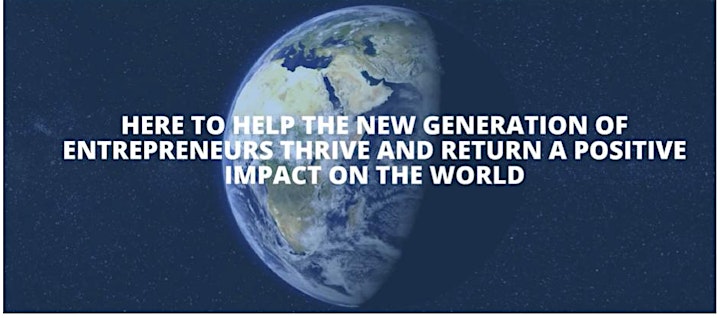 Who We Are
Abundance For All Foundation is an incubator for supporting the development, growth and success of entrepreneurship through sustainable and ethical business practice. We are a proud supporter of the UN Sustainable Goals (SDGs) and a partner with humanity to ensure a sustainable future for plant, animal and human life. Through our partnership, we align SDGs in business to slow and reduce the diminishing resources in our time.
Our Vision
Built on a vision of the circular economy, entrepreneurial individuals and companies are accelerated through an array of business support resources, services and network contacts. Our partnership synergies innovate strategies which create opportunities from the transformational uniqueness of your concepts and enterprise. We work at every stage of entrepreneurial business – budding talent and concepts through to mature business models, from contemporary practice to legacy operations.
Our Partnership
At Abundance For All Foundation, our core goal is to nurture a higher ethical consciousness in small and medium enterprises, regenerate diversity and create wealth that pays forward for a future. Be challenged to make a difference, embrace possibilities and design your future. Abundance is for all.
Facilitators: Michel Stevens, David Jaffe, Laurent Mas. Visit us at https://www.successfulbusinesssolutions.com.au/ https://www.successfulbusinesssolutions.com.au/abundance-for-all/