Refund policy
Contact the organiser to request a refund.
Eventbrite's fee is nonrefundable.
Join us at the launch of Liberty Victoria's Rights Advocacy Project 'Bridging the Department's Visa Blindspot'.
About this event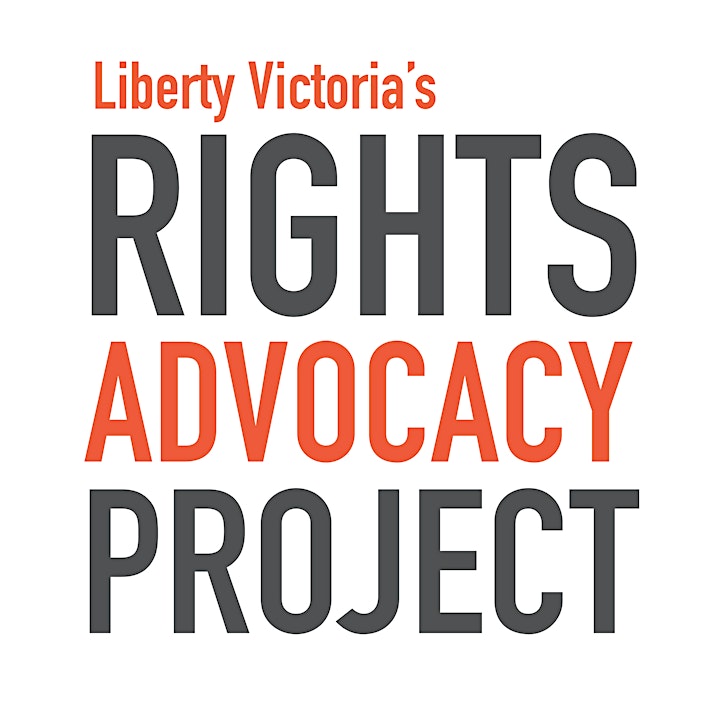 The Refugee and Asylum Seekers Team of Liberty Victoria's Rights Advocacy Project warmly invites you to the launch of our report: 'Bridging the Department's Visa Blindspot'.
Over the course of two years, we have looked at the impact of certain laws that are preventing people seeking asylum from obtaining bridging visas and therefore access to basic fundamental supports - like the right to work, access to education, Medicare, and income support - while they await the outcome of their refugee application (a process which takes many years to finalise). COVID-19 has shown us that we cannot get through this together if some members of our community are left behind.
Join us for a panel discussion and Q&A to mark this exciting occasion. We are thrilled to announce that we will be joined on the panel by Sister Brigid Arthur and Greg Hanson.
About the Panel
Sister Brigid Arthur is the co-founder of the Brigidine Asylum Seekers Project (BASP), a Melbourne-based initiative of the Brigidine sisters. She has been described as 'octogenarian human rights advocate, protester and leader'. Since 2001, BASP has aimed to provide hospitality and practical support for people seeking asylum, actively network with like-minded individuals and groups who are working for justice for asylum seekers, promote advocacy for the rights of people seeking asylum and engage in education about asylum seekers' issues.
Greg Hanson is a Senior Lawyer and Accredited Specialist in Immigration Law at Victoria Legal Aid. Greg has over 17 years of professional experience practicing in refugee/protection and general immigration law. Previously, he was employed by Refugee Legal as a Senior Lawyer / Senior Policy Officer for 6 years, and before that he was a senior lawyer at the Migration Review Tribunal - Refugee Review Tribunal and Department of Immigration. In 2016-17 he undertook a 12 month deployment with UNHCR to East Africa where he worked in a refugee status determination role deciding sensitive and legally complex caseloads. Greg is also the lead author and editor of the Refugee Legal: Digest, a legal subscription service providing essential updates in refugee and immigration case law and legislation, with news and analysis on significant policy developments.
Shaun Hanns
Shaun Hanns is a former public servant who worked in the refugee assessment program in the Department of Home Affairs. In October 2018 he left his job in the department to argue that the refusal to resettle refugees on Nauru and Manus Island in Australia was futile and unnecessary. Later that year he joined the successful lobbying effort to get the Medevac legislation over the line against the Coalition government's wishes. Recently, Shaun has taken up a new role as a human rights and accountability campaigner with the Australian Democrats.
Don Khan
Don Khan, is a 24-year-old Rohingya refugee from Myanmar. He was detained for seven years in Papua New Guinea and then brought over to Australian for medical treatment in June 2019 under the repealed medevac legislation. He is one of the men who are still being indefinitely held in the Park Hotel in Melbourne, without any explanation of why they cannot leave.
Ishmail Hussein
Ismail Hussain is a refugee detainee at the Parkville Hotel who was flown to Australia under the Medevac legislation.He's a 28-year-old Somali national, who arrived in Australia waters in November 2013 and was held on Manus Island until last November.
Attendance is via an optional donation. Our recommended contribution is $20, however, please pay as you feel or grab a free ticket if you are unable to contribute at this time.