REPLAY Mama Creatives 'Through the Looking Glass' Online Exhibition Opening
RECORDING OF OUR LIVE Online Exhibition Opening + fundraiser for Women for Afghan Women. With 16 special guests making cameo appearances
About this event
ABOUT THIS EVENT
ENJOY THE REPLAY OF OUR MAMA CREATIVES 'THROUGH THE LOOKING GLASS' ONLINE EXHIBITION OPENING EVENT
FEATURING 16 AMAZING CREATIVE WOMEN
FIRST GLIMPSE OF THE EXHIBITION SHOWCASING ART WORKS PORTRAYING LIFE IN LOCKDOWN
HELP RAISE FUNDS FOR WOMEN FOR AFGHAN WOMEN
Photo Credit: Wanaka Tree New Zealand Glass Lens Ball Photography by Paul Reiffer
While we can't meet in person to share our stories and creative process, WE CAN STILL SHARE STORIES ABOUT OUR LIFE THROUGH THE CREATIVE PROCESS!
We invite you to join our first online exhibition and live exhibition opening, inspired by the Washington Post, who asked readers to share artwork that they have been creating during the pandemic (in 2020), and received more than 650 submissions.
This exhibition is all about channelling creativity, and sharing lived experiences, real or surreal, about life in lockdown AND raise money for Women for Afghan Women.
DONATION - Just $10 to receive the replay, or pay more by donation with all funds raised to support Afghan women and girls. There is so much value from our special cameo guests. If we all pitch in just a little bit each we can make a difference to Afghan women and girls who need extra support
Let's all come together and find the joy and inspiring light during these challenging circumstances.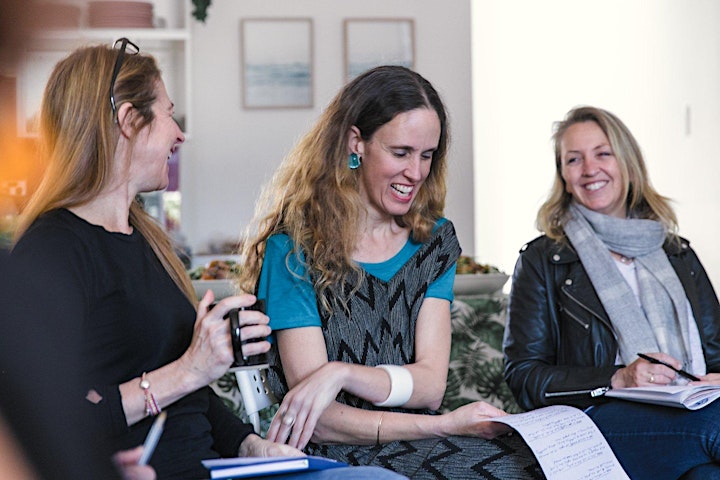 LIVE EXHIBITION OPENING - SPECIAL CAMEO GUEST APPEARANCES
Hear from 16 amazing creative women to get a glimpse 'through the looking glass' behind the scenes into their world.
Our inspiring cameo guests partnered up in fascinating pairs. The incredible line up included:
Dr Karen Pearlman - writer, director, edits screen productions and researches creative practice, cognition and feminist film histories
Catriona Pollard - nature-based sculptural fibre artist, entrepreneur and founder of The Art of Weaving
Jade Oakley - artist and unique kinetic sculptor
Valerie Khoo - award winning writer, podcaster, visual artist, former journalist, founder and National Director of the Australian Writers' Centre
Suzanne Leal - lawyer, author, presenter, literary awards judge, board member of BAD Sydney Crime Writers Festival and founder of the Thursday Book Club
Captain Sumisha Shankar - wellness lecturer and teacher who uses Indian Aesthetics, yoga, meditation, spiritual counselling and dance therapy in her work and teachings
Cynthia Sciberras - photographer specialising in story-telling and people, and founder Yoke Magazine
Yaeli Ohana - artist, painter, visual arts educator with over 20 years experience
Kylie Smith - award winning photojournalist and painter, founder Art Lab School
Nava Levy - inspiring cook and recipe inventor, founder Nava's Kitchen
Jasmine Mansbridge - professional practicing artist, painter and sculptor
Deb Meyer - landscape designer and horticulturist, co-founder of Vogue & Vine
Miriam Hechtman - writer, creative producer, poet, founder Poetica and co-founder Wordsmith the poetry podcast
Jessica Chapnik Kahn - Argentine Australian singer-songwriter, actress, poet and writer
Danling Xiao - entrepreneur, creative sustainable living thought leader, founder of Mundane Matters, co-founder ReCo
Susie Dureau - professional practicing contemporary artist and painter represented by Curatorial+Co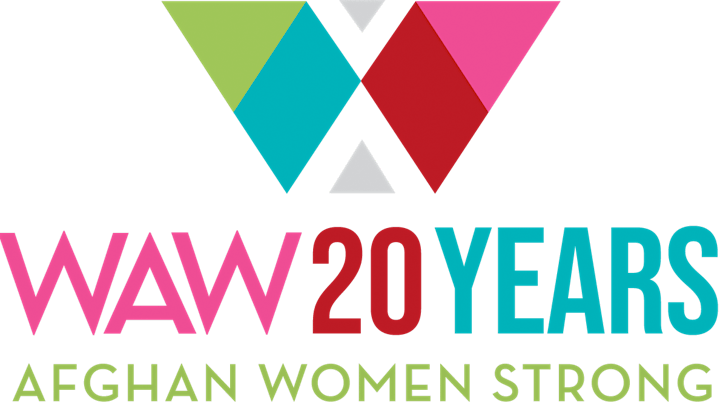 ABOUT WOMEN FOR AFGHAN WOMEN (WAW)
"Women for Afghan Women (WAW) has been working on the ground in Afghanistan for over twenty years to improve the lives of Afghan women, children, families, and communities—and we are determined to employ every resource we have to continue our critical humanitarian work.
At this moment, WAW has made the difficult decision to temporarily suspend part of its operations and programs in Afghanistan. However, we are continuing many essential services and are continually monitoring the situation so that we can extract our more high-risk staff from Afghanistan. We are working day and night so that we can get back to serving the women of Afghanistan, however we can, and as soon as possible.
At the same time, an unprecedented wave of new Afghan refugees have already arrived in the US and will continue to do so. We are here to greet them, to help them overcome the trauma of their displacement, and to rebuild new lives as they transition to safety and freedom. We will be there for them until they can stand on their own.
Much still needs to be done."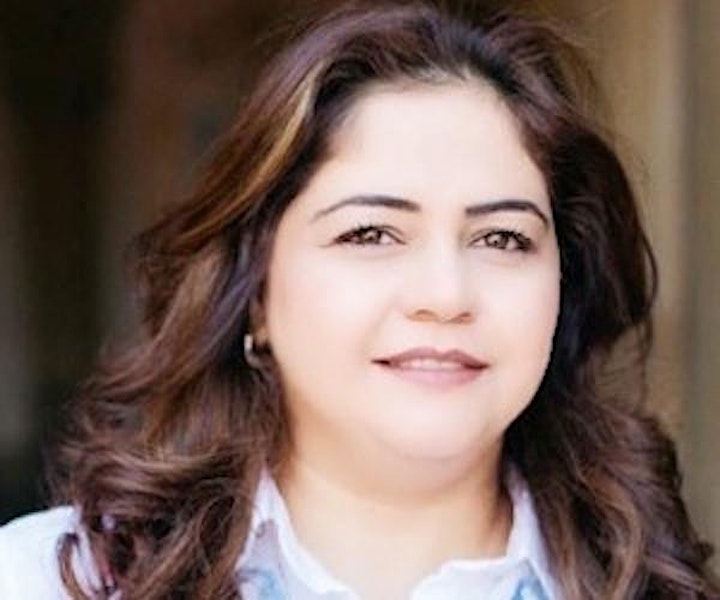 ABOUT NAHEED SAMADI BAHRAM
I was honoured to interview Naheed Samadi Bahram, US Country Director for Women for Afghan Women (WAW), who zoomed in from New York.
Naheed and her family migrated to Pakistan after her mother was killed in an explosion in Afghanistan. By the age of 18, Naheed was teaching English to Afghan women in Pakistan. She eventually moved to the US where she graduated with a BA from Queens College, and has moved up the ranks at Women of Afghan Women (WAW) from a volunteer over ten years ago, to Program Director of WAW's New York Community Center, and today holds the position of the organization's United States (US) Country Director. Serving on several boards and committees, Naheed has won numerous awards for her service to the community and to domestic violence survivors.
As part of the replay donation you will also have access to this important conversation.
If you feel you can offer some support, acknowledgement and funds from wherever you are in the world together we can show that these women's lives do matter, and that kindness, care and humanity exists.
We thank you,
With love and gratitude,
Anna Kellerman
Founder, Mama Creatives
xx
Organiser of REPLAY Mama Creatives 'Through the Looking Glass' Online Exhibition Opening
Mama Creatives is like a TED for mums. It's all about building a supportive and collaborative group for creative mothers to:
CONNECT - with other like-minded creative mamas
SHARE - their creative story, expertise or passion
COLLABORATE - form new creative partnerships 
FLOURISH - get back in touch with their core creative identity to feel a sense of purpose and fulfilment
Anna Kellerman - Creative mama, trained art educator, registered art therapist, kids and art business owner, painter and all round life engager, passionate about nurturing creative talent and opportunities. 
"To create one's own world in any of the arts takes courage" – Georgia O'Keefe