(Repeat) Your 2020 Facebook & Instagram Masterplan [Darwin]
Description
After being sold out in January, this workshop is being repeated due to popular demand!
No matter what your business does, if you want to succeed with social media you need to have a well thought out social media strategy.
Come along to this session and build your own actionable social media strategy for 2020 as we:
1. Look at The Big Picture: What do you want to achieve in 2020 on Facebook & Instagram?

2. Learn who to post to: We work to define your target audience and who your ideal customers are.

3. Decide where to post - We review each of the feeds on Facebook & Instagram and choose which is most likely to help you to achieve your objectives.

4. Work out what to post - a formula of 3 different kinds of posts that build rapport, keep you on track and keep people interested.

5. Plan it out - We share our events, holidays and awareness days calendar with you so you can schedule what to post and when, and always be on-topic.
BRING YOUR OWN DEVICE
This workshop is hands on and interactive so bring a laptop (not a tablet) to put what you learn into action there and then!
WHO THIS WORKSHOP IS FOR
This workshop is designed for commercial small businesses that already have Facebook & Instagram accounts and want a formula for posting that is simple and manageable throughout the year. You should already be aware of the value of social networks to your business and want to be able to do better on Facebook & Instagram.
YOUR HOST
Your host is Dante St James, one of just 6 Facebook Community Trainers in Australia and certified Facebook & Instagram Digital Marketing Associate, Facebook Media Planner and Facebook Media Buyer, an advisor for the Australian Small Business Advisory Services (ASBAS) Digital Solutions program, Head of Digital at Treeti Business Solutions and the Founder of Clickstarter.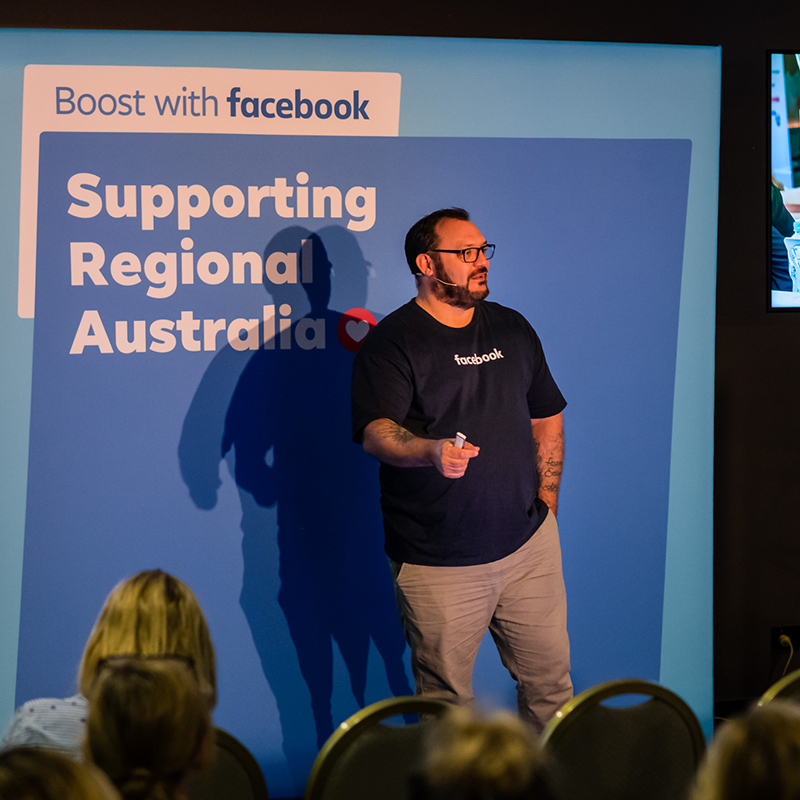 You can find out more about Dante at https://dantestjames.com/
WHAT YOU SHOULD KNOW
Cancellation Policy: Should you be unable to attend, a substitute delegate is always welcome at no extra charge. An admin fee will apply for missed trainings. Regrettably no refunds can be made except if the event minimum numbers are not reached.

Minimum numbers: This workshop requires a minimum of 8 attendees to go ahead – if the minimum attendee number is not reached, a full refund or credit of the training fee paid, will be given to attendees who have already paid. Any accommodation and travel is booked at the risk of the attendee.

SMILE! Your attendance at events may be digitally recorded through photographs and/or video recordings. Images may be used on our websites, publications, social media or by other media and marketing channels. If you do not wish your image to be published, please notify staff before the event.
DATA - Your contact details may be entered onto our database as a result of your registration for this event so we may send you follow up material, and any important updates/announcements and remain in touch post event. You can unsubscribe at any time.