Description
Didn't get to TEDxSydney this year? Not to worry, Reo Elevate has got you covered! Specifically curated for finance professionals passionate about accelerating their career and personal brand, Reo Elevate will challenge your thinking and awaken your inner power to soar. Join 4 keynote speakers on the 25th July at the beautiful SKYE hotel in Parramatta and let them share ideas that will inspire you to unimagined heights.
Each speaker will motivate you with a short 12-minute burst of information followed by Q&A with our panel before we close for the morning. This is a huge opportunity for you to recharge the batteries and invest some time into number 1 – YOU!
Topic & Speaker Line Up
Fall in love with failure - We believe that failure is the key ingredient to success. Build a passion for failing and watch your career soar!
Stella Petrou Concha is obsessed with what happens at the junction of elevating human potential and business. What she's learnt is that loving failure is the secret ingredient to massive success.
Your network is your net worth! – Did you know that the power of your career sits not in your skills and capability alone but also in the power of your network? Let us show you how to get it cranking.
Richard Skaf is a self-proclaimed master networker. He has taught some of Australia's most senior finance leaders how to build and leverage their executive network.
Pitch to win. You think you are an accountant but you are not. You are a sales person pitching ideas to your colleagues to accept as the truth. The new world of business partnering in finance is selling ideas.
Tony Nguyen a seasoned Finance Director turned business leader will teach you through the lens of a finance executive how to pitch to win and the power of a competitive mindset.
Finding your pathway to purpose – Your key to finding your purpose lies in challenging your deepest thoughts and perception of your path.
Courtney Price is passionate about sharing her wisdom in the magical moments that come from discovering the best version of yourself.
Elevate a Nation!
We are giving you the chance to have a sneak peek into the Impact Campaign we will be launching with B1G1!
Our goal is to provide 50,000 days of education to underprivileged children in remote Australia by year 2021. We will do this by donating 50 days of technology education every time we place a candidate. Starting with 1 child at a time, you can make this happen by donating a gold coin at the door. We hope to raise a minimum of $100 which will in return provide education to an underprivileged child for 100 days! What an amazing impact you get to be a part of!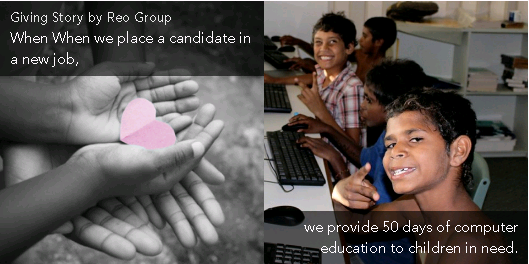 Event Details

Venue: Skye Hotel Suites Parramatta – Level 1, 30 Hunter St Parramatta NSW 2150(7minute walk from Parramatta station – see map below)
Date: 25th July 2018
Time: 7.30am registration; 8.00am – 9.00 am. (9:00-9:30am networking if you wish to stay)
Complimentary tea & coffee on arrival. Light Breakfast and Fresh Juices will be provided.
Parking is very limited:
Skye Hotel Parking – located on Hunter St next to the hotel (entrance looks like a loading dock)

Justice Precinct Car Park – located at 8 Hunter St Parramatta

Lang Centre Car Park - located at 37 Hunter St Parramatta