Renminbi Internationalisation and Investment Opportunities in China
ACBC Vic joins with China Construction Bank Sydney Branch & OMFIF for an important discussion targeting institutional investors.
About this event
The Australia China Business Council Victoria (ACBC Vic) invites you to join our upcoming webinar in partnership with China Construction Bank Sydney Branch (CCBS) and the Official Monetary and Financial Institutions Forum (OMFIF) as we explore the evolution of China's currency and its implications for investments into Chinese capital markets.
China is liberalising its US$17 trillion bond market as part of a wider reform effort to globalise its domestic capital markets. The China bond market offers real yields in excess of 100 basis points over equivalent debt in US dollars and is uncorrelated with other global benchmarks. There are considerable investment opportunities for international institutional investors.
In this online seminar, speakers will provide policy information around this important financial market. Guests will gain expert analysis, policy understanding and risk mitigation strategies from representatives of the People's Bank of China (PBOC), China Construction Bank (CCB), CCB Capital, Frontier and leading Australian asset managers and asset owners.
SPEAKERS WILL ADDRESS
RMB Cross-border Policy 2021/RQFII/QFII/CIBM/Bond Connect and RMB internationalisation.
Investing into China Capital Markets - Australian Asset Manager and Asset Owner perspectives.
Investing in China - CCB Capital perspective.
CCB Custody service offering and support for Australian investors.
Panel discussion - Opportunities and challenges of investing in China.
PRESENTERS
People's Bank of China (PBOC) Senior Representative
China Construction Bank (CCB) and CCB Capital Senior Representatives
K C Low - Senior Consultant, Frontier
Mark Burgess – Non-Executive Director, OMFIF and Chairman, OMFIF Asia
Stephen Wolfe – Macquarie Group China Country Head
David Olsson – National President, Australia China Business Council
Virginia Birrell – CEO, Australia China Business Council Victoria
EVENT DETAILS
Date: Thursday 20 May 2021
Time: 3:30pm - 5:00pm AEST (Melbourne) / 1:30pm - 3:00pm CST (China)
Format: Online Seminar - Zoom
Cost: FREE for all
EVENT SUPPORTERS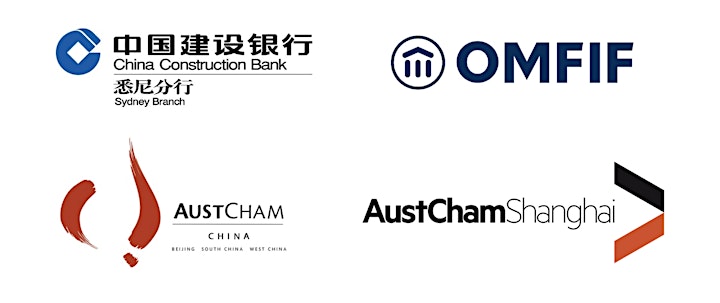 There is limited space for this event. Please book a ticket to secure your spot and be sure to let us know if you can no longer attend. Registration will close two hours before the event starts or when sold out. Once you have registered, you will receive a follow-up confirmation email on the day of the event (from ACBC Vic Eventbrite) containing further details on how to join the online event (If you do not receive an email, check your junk folder).
Any queries please contact zach.eggleston@acbc.com.au
Organiser of Renminbi Internationalisation and Investment Opportunities in China
Founded in Victoria in 1973, the Australia China Business Council (ACBC) is a membership-based, non-profit, non-government organisation comprised of a National Office, eight state branches, and more than 1500 representatives from over 1200 Australian and Chinese companies.
ACBC actively promotes two-way trade and investment, economic cooperation and understanding between the business communities of Australia and China. ACBC also plays an influential role as an advisor to the Australian Government on commercial relations with China.
ACBC Victoria is one of the largest, most vibrant and diverse business councils in Australia. With over 300 company members and more than 3500 friends and associates. ACBC has close links with Chinese officials and expatriate groups, and provides regular business-focussed activities and events for our members across the country. In 2019, ACBC hosted 65 events for our members, attracting over 3600 participants.