Render & Cob Workshop @ Central Coast

Thursday, 18 October 2018 at 8:00 am

-

Saturday, 20 October 2018 at 5:00 pm (AEDT)
Event Details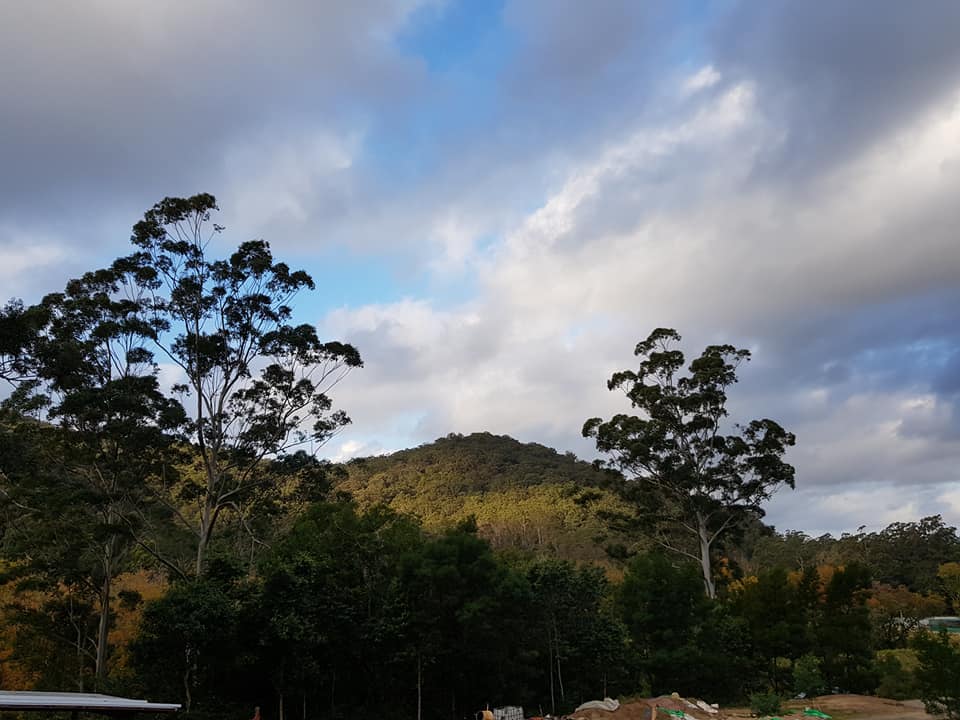 Render & Cob Workshop @ Central Coast
Come and join Vanessa & John on the Central Coast and help build their straw house.
Do you need to polish up your rendering skills? A bit rusty or you've never done it before? 
3 days of rendering will get you in shape for your own project.
During this workshop we will be bambooing, rendering using specialist Rockcote products, cobbing all the internal walls and rendering them too.   
If you are thinking about building with straw then this workshop is a must - you will need to do a lot of rendering and this is a great way to learn how to do it under the guidance of our expert team.
Why are these workshops so different? 
1. You'll get a HUGE amount of work done
Other workshops don't come close to getting this much work done in this time. 
You'll see our system, and just how do we 'pop up' a house in such a short time. 
2. Inspiring ...
Everyone says how inspiring everyone is on our workshops,
everyone is cool, like-minded, hard workers who want to make a difference. 
And seeing results so fast blows our minds everytime
3. The food mmmm
You'll eat delicious meals - morning tea, lunch and afternoon tea.
"It's worth it just for the food!" Matthew recently said to us
4. Meet new and life long friends... a community
There's something special on one of our workshops, it's hard to describe. 
There's not many places where we can get together as a group with a common goal and help others. 
It's quite special.
You'll most probably keep in contact with the people you meet for years to come.
5. Get Practise!
Get practise building a natural home, with us teaching and supervising, it's best to learn how to do it and then practise straight away. We have work stations and groups so you get practise in all areas. See what tools you need and how to organise a work site. 
But you have to be warned, This is a working rendering workshop
6. Save loads - Other people charge $800 ea for these kind of workshops.
You'll save heaps of $$$ by getting experience and skills
rather than just learn out of a book or 
learn hard lessons through the hard knocks way
What you'll do & learn:
Learn how to bamboo, render & cob
Render using Rockcote specialist renders
Build internal cob walls (thermal mass walls)
You'll see what tools and materials we use, how services are dealt with, how to prepare the walls for rendering. How we prepare the soil and clay before rendering.
___________________________________________________________________
IMPORTANT INFO
Rain, hail or shine, it will go ahead - we'll have the roof on
Date:   

18 - 20 October 2018 (Thurs - Sat)

Time:

7:55am- 5pm Be there on time every day

Address:

Narara (we'll tell you where closer to the date)

Can I camp nearby?

There are camping areas close to site.  Camp sites are unpowered with limited facilities so bring your own cooking equipment etc. You'll need to book your spot, details on the booking form.

What other types of accommodation are available?

There is an option for some Homestays close to the site - if you are interested please tick the box on the booking form and we will send you the information.

Local Motels:

Gosford Inn Motel - Niagara Park (02) 4328 1222

Quality Inn - Wyoming (02) 4328 4666

Can I bring my kids?

Our workshops are on a building site and it's unsafe for kids under 16 to be in the building area. There will be child care available for this workshop, you will need to book in.

Please contact Vanessa on 0416 085 468 if you'd like to chat about what's going to be available and to book your kids in.

What sort of food will there be?

The Owner(s) will supply scrumptious: lunch, morning and afternoon teas. You'll need to look after your own breakfasts and dinners.

They'll cater for:

Vegetarian

Gluten free

Non-diary

As well as those with no special requirements

There's a place on the booking form to let us know what you need.  Should you have any other special dietary needs or food allergies we suggest bringing your own specialty foods.

What about my dog?

No visiting pets are allowed on this site.  Sometimes it's ok to bring your dog to workshops but you'll need to leave Fido at home for this one.  

Can I just come and watch?

No spectators please

(just do one of our courses or jump onto our eco house tour if you're not up to hard work, a lot of fun and getting dirty!)

I'm not sure whether to do a course or a workshop?

If you want to know HOW TO build a strawbale home...we strongly advise to do one of our courses. 

We can't go through specifics or theory here as the goal is to build a house. 

This is a working workshop. 

Should I book in now or wait til the last minute?

We will sell out, we always do. So book now 

....plus it really helps us organise everything!

 

What should I bring?

Your enthusiasm (it's contagious) and work ethic (it's also catchy)

Safety gloves (we supply rubber gloves but if you want leather gloves please bring them)

Enclosed work boots and gum boots

Work clothes, long sleeves & pants for the straw and lime – for all seasons!

Your own cups, plates and cutlery (be part of the war on waste!)

How much does it cost?

All of this for just - $120 per person for 3 days

It's crazy cheap, people keep telling us to increase the price because we keep selling out

Need a ride? Got a spare seat?

Login to Facebook and join our carpool group and let everyone know what you are doing

Click here:> Facebook Carpool
By purchasing tickets, you agree that:
Your spot is confirmed when we receive your payment
You commit to arriving at 7:55am everyday
It's a non-refundable/non-transferable payment even if you don't end up going 
If you take photos or videos during the workshop, you'll only use them for personal use 
You are fit and healthy and will work the all the days that you've specified 
You'll give Viva Homes more than 48 hours warning if you cannot attend 
You may be photographed or filmed by Viva Living Homes and am happy for them to use the photos in promotional material. If you're not ok with this, tell us immediately & at the workshop 
You'll come prepared for work and will bring appropriate clothes (long sleeves & pants) & boots to work in 
Before starting work on site, you'll do a safety induction lead by one of our Team
________________________________________________________
What other workshoppers say:
"Amazing experience! Highly recommended! The viva team were incredibly encouraging and it was wonderful meeting like minded people. The knowledge and experience gained was invaluable. Thanks guys :)" Erin
"We contacted Viva in a last ditch effort to find some support with our straw bale walls. It is safe to say that we would not have continued with the plan for straw if we had not done this. 
It was only after we attended a Viva workshop that we had confidence in our abilities to achieve the look that we are after. " Leensy
"I feel better after the workshop than when I came. It's just soooo good to come together, we're a community. We just don't get that in our lives anymore" Kane
"I just finished another workshop and rendering is now so much easier. Something just happened so I don't have to think about what I'm doing now. It's so exciting!" Shannon
 "The workshop last year was definitely a must. A big thank you to Viva for providing quality workshops and being there to assist owner builders. We did the workshop and have followed what we learned and have not encountered any problems or issues during the build, so thank you Viva guys!" Ilari
Need another reason?
After your join, you get into our private "Graduates Group", 
stay in touch with other cool folk, ask questions, share your story and build
Such a cool group, here's just 1 post!
My partner and I are currently finishing our plans to build a three bedroom strawbale house in the manning valley region of NSW. 
We intend to apply for a owner builder loan and subcontract the majority of the work to an experienced owner builder and licensed professionals.
The plans have been drawn by an architect and an experienced straw bale house engineer.
We have a current bank loan on the land.
We are seeking advice on the type of loan we need and who we can approach to apply for it. 
Any help or advice would be greatly appreciated. Elise
 Get onto it now, book in and be the difference in this world!
When & Where

Narara

Narara, NSW 2250
Australia

Thursday, 18 October 2018 at 8:00 am

-

Saturday, 20 October 2018 at 5:00 pm (AEDT)
Add to my calendar
Organiser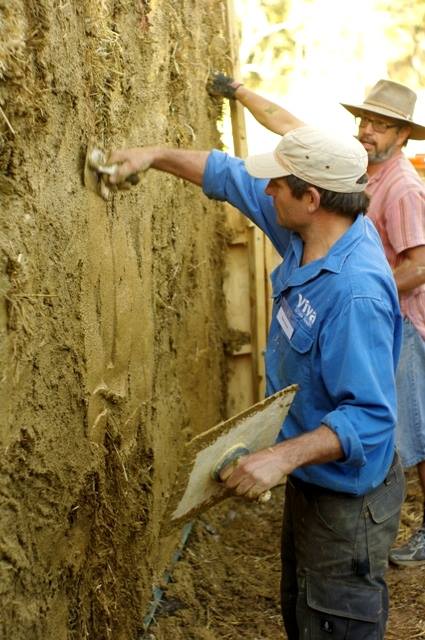 Sam educates builders, architects, owner builders and councils from all over Australia and regularly runs workshops at the Australian Rural Education Centre, Milkwood Permaculture, The HIA Sydney Home Show, Australian Technology Association (ATA) and local councils around Australia. He has built over 30 straw bale homes and have built 3 of his own straw bale homes. He lives in one himself.
Sam's qualifications include:
- Licensed Builder and Supervisor
- Bachelor of Economics (Agriculture)
- Diploma in Building
- Cert IV Carpentry
- Cert IV Training & Assessing
- Building Thermal & Assessment (Australian energy rating course)

- Master Builder with the Master Builders Assoc (MBA)
- NSW Rep & Member of Australasian Straw Bale Building Association (Ausbale)
- Member of Earth Building Association of Australia (EBAA)
- 2014 Excellence in Building awards from the MBA for "Environmental Management" and "Best House under $500,000".