Actions and Detail Panel
Renata's Christmas Show
Fri. 16 December 2016, 6:00 pm – 8:00 pm AEST
Description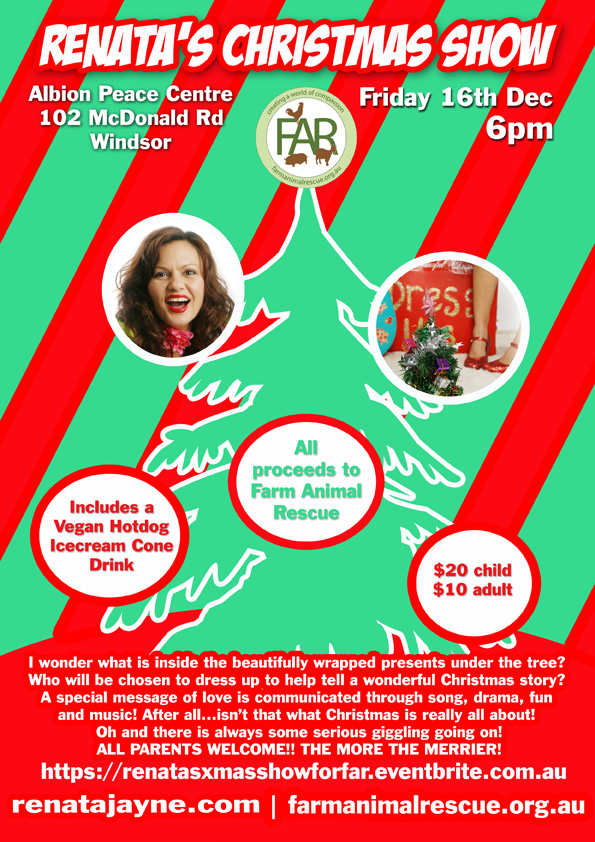 Join us for loads of fun, giggles, music and food when childrens entertainer, Renata Jayne rocks the Albion Peace Centre with acoustic Christmas carols. Renata visits guitar in hand to entertain children and raise funds for Farm Animal Rescue.
Do you know where and why the Christmas tree originated? In this fun show the kids are involved to theatrically dress up and act out a traditional German Christmas story involving spiders and a farm lady learning about the spirit of giving.
A special message of love is communicated through song, drama and music.
Renata Jayne has been performing this show for many years now not only in classrooms, but for the big community celebrations also. There is lots of family participation and fun shared in this musical show.

Brought to you by www.renatajayne.com and www.farmanimalrescue.org.au
Together we'll build a World of Compassion