About this Event

Why do we need a remote work webinar?
Our behaviour is often a by-product of our immediate environment.And many of us the world over are finding ourselves in a new environment — at least when it comes to work.
COVID-19 is seeing more white collar professionals working from home than ever before, and in many ways it is a long overdue transition, one that required a pandemic to finally stop leaders anchoring to the past.
But it might not be such a smooth transition for some, given the numerous distractions at play in our 'home offices'.
When we're distracted, it can take us about 23 minutes to get back in 'the zone'.
Even the slightest distraction, such as the 1/10th of a second it takes to glance at a notification on your smartphone, can add up to a 40% productivity loss if you do lots of it throughout your day. Apart from said smartphone, there's the internet to play with on our desktops (sans colleagues peering over our shoulder) with its rabbit-hole wonders of YouTube and Reddit, there's Netflix and other streaming services, our fellow residents to engage with, and of course, the refrigerator.
We might have good intentions when it comes to working from home, but as Atomic Habits author James Clear puts it, "we don't rise to the level of our goals, we fall to the level of our systems".
If we're intentional, we can actually be considerably more productive when working from home, sans all of the non-consequential meetings and the 50–60 interruptions per day that typical employees contend with, most of which are unimportant.
I've worked remotely for several days a week for a number of years. During this time, I've learned — out of sheer necessity — how to create an environment and put in place systems to consistently perform at what I think is a reasonably high level.
Doing so has been key to my writing several books — one of which, Time Rich: Do Your Best Work, Live Your Best Life, is on productivity — in addition to running a boutique consultancy, launching an ed-tech startup, starting a boutique angel investment arm, writing over 300 blog posts, and hosting a 373 episode strong podcast -all without working crazy hours.
In this two-hour webinar, I will give you and your company's employees the techniques and tools I use to stay incredibly productive and effective while working from home.
Steve Glaveski
Who is this for?
This webinar is for organisations and teams who want to empower their remote teams to work as effectively, if not more effectively, than they do at the office.
How is it delivered?
This is a two-hour webinar that can be accessed by every member of your organisations, either in real-time or via replay afterwards.
Participants will be able to ask questions as part of the webinar.
What's covered?
- How to scale the five levels of remote work
- How to set yourself up for success by creating the right environment
- How to overcome your innate tendency to be easily distracted and stay focused for longer
- Tools and techniques to help you become more productive than ever before
- How to effectively coordinate and work with your team without distracting each other all day
- and more...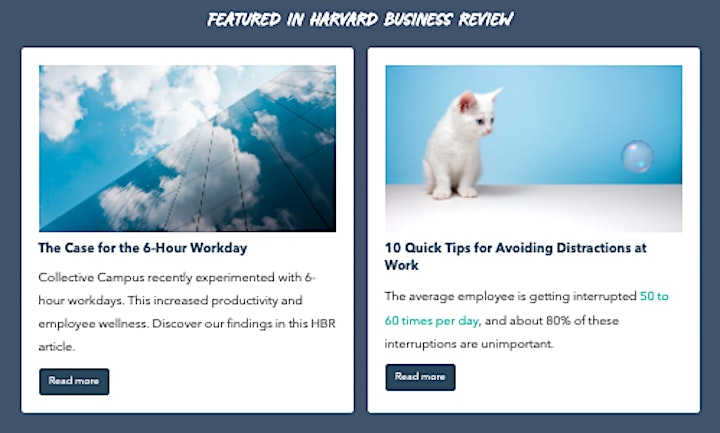 About the Creator and Facilitator
This webinar has been created and will be being facilitated by Steve Glaveski, author of the popular Medium article, The Five Levels of Remote Work, read over 200,000 times in the four weeks from March 29 2020.
Steve is an entrepreneur, author and podcast host whose mission is to unlock the latent potential of people so that they can create more impact for humanity and lead more fulfilling lives.
He is CEO of Collective Campus, an innovation accelerator based in Melbourne and Singapore, that works with large organizations around the globe. Collective Campus was recognized by the Australian Financial Review as one of Australia's fastest-growing new companies in 2018.
Steve's company has worked with the likes of Telstra, NAB, Clifford Chance, KWM, BNP Paribas, Microsoft, Village Digital, Lufthansa, Ayala, Charter Hall, Maddocks, Australian Unity, BNZ, MetLife and Sportsbet. Collective Campus has also been home to and incubated over 100 startups which have collectively raised more than US$25M.
He also founded Lemonade Stand, a children's entrepreneurship program and now, SaaS platform, that has been delivered to kids across Australia and Singapore.
Steve is the author of Employee to Entrepreneur: How To Earn Your Freedom and Do Work That Matters, (Wiley, 2019), the children's picture book, Lemonade Stand: From Idea to Entrepreneur (2019) and the forthcoming Time Rich: Do Your Best Work, Live Your Best Life (2020, Wiley).
Steve hosts the Future Squared podcast, winner of the 2017 Australian Podcasting Awards People's Choice award in the Business category, and now 370 episodes strong. His work has been featured in Harvard Business Review, the Wall Street Journal, Forbes, the Australian Financial Review, Tech in Asia and numerous other outlets.
Learn more about Steve and his work at www.steveglaveski.com