About this Event
Remembering & Reconnecting
Weekend City Retreat
You are invited to join Bara and Lucy for a Transpersonal and Art Therapy self development weekend. A nourishing urban retreat where you will have the opportunity to take some time for yourself, explore areas of your life you'd like nurturing and discover parts of you that may be laying dormant, that are ready to be expressed. This will be a Transpersonal coaching and art therapy healing weekend focusing on desire for change, inner change and growth. Through our workshops we create a sense of community where we support each other. Workshops are a great way for you to develop insights, self awareness and access keys to gaining a greater sense of control and direction in your life. Given the current climate, this is an excellent time to really get in touch with oneself and to map out where you are going next.
Over the two days you will dive into a handful of creative processes including mindful meditation, expressive drawing, collage and more. Creative expression has a beautiful way of reflecting back to us what weare needing to work on ourselves and give us some clarity and direction about what we are moving towards.
When: Saturday 8th & Sunday 9th August
Saturday 2pm-7pm - Sunday 10:30am-3:30pm
Investment : $125
Where: YogaTime - Bondi Beach
Limited to 12 participants only.
Welcome to anyone, no art experience needed.
All materials will be provided.
We will be providing home made snacks, dinner on Saturday evening and lunch on Sunday.
All you need to bring is yourself and an open mind and heart.
What is Art Therapy and Transpersonal Psychology?
Transpersonal psychology is a humanistic approach to therapy which values wholeness. ... This is why transpersonal psychology addresses, equally, all aspects of our being (spiritual, social, intellectual, emotional, physical and creative) to help us heal and grow. Art therapy is a non-invasive form of expressive therapy that uses the creative process of making art to improve a person's physical, mental, and emotional well-being. One of the beauties of art as therapy is the ability for you to express your feelings through any form of art. It bypasses the mind and cuts straight to what's really going on for you, making the unseen seen.
During the City Weekend Retreat you will:
Connect authentically with yourself and others.
Have fun opening up your creative self- you don't need to be an artist!!
Learn techniques that can support you when you are feeling anxious, fearful or overwhelmed.
Get to know yourself better, with a greater awareness of your internal world - focusing on inner change and growth.
Find clarity and awareness of what you are moving towards.
Be present in the moment- reduce stress through mindfully creating.
FACILITATORS: Bara and Lucy
Bara Koumarova is a qualified transpersonal coach.
She accompanies her clients on the journey to transformation through uniquely tailored coaching methodologies and specialises in working with individuals in periods of transition in particular women looking for new beginnings.
Her passion for helping people has led her to work internationally with not-for-profit organizations with a focus on social justice and community development.
Her qualifications include:
Master's Degree in Social Economics at Johannes Kepler University Linz /Diploma in Transpersonal Coaching from Nature Care College Sydney / Advanced training at the Institute of Transpersonal Coaching Sydney /Foundation Course of Art therapy from the Metafora Institute in Barcelona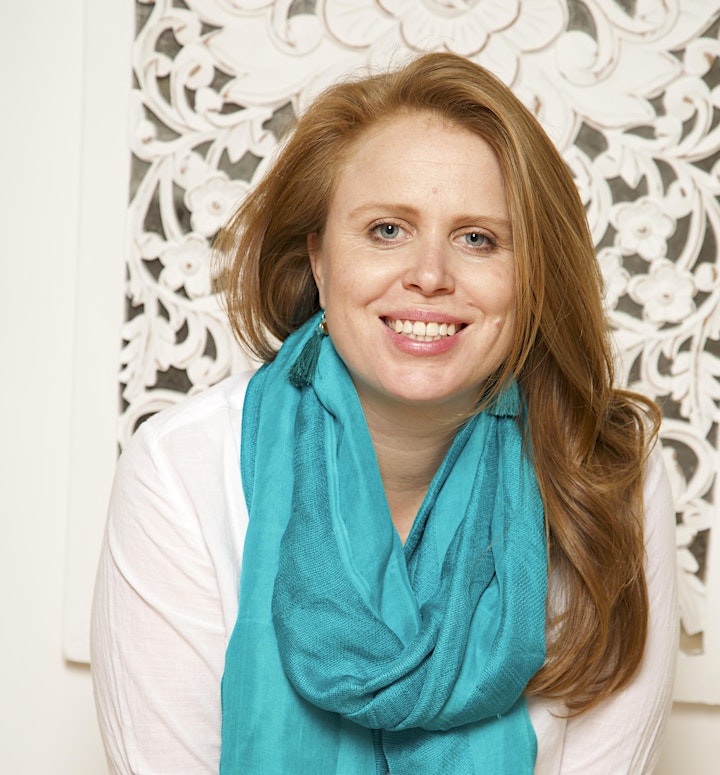 LUCY is a Transpersonal Counsellor and Art Therapist and runs her own private practice in Byron Bay and online. She offers a holistic choice to mental health care. Specialising in the support of anxiety, depression, grief, relationship counselling and spiritual crisis and emergence.
She integrates Transpersonal Counselling, Art expression, meditative processes, dream work and voice dialogue to explore and work with people in a non-invasive, person centred way. Lucy also works at The sanctuary, addiction and mental health treatment centre in Byron bay. Lucy also worked with the Starlight Foundation in Hospitals in Sydney and Perth, facilitating creative programs for teenagers. She has taught and been counsellor for the IKON Institute, supporting students throughout their Arts and Integrative Psychotherapy Studies.
www.lucyarnott.com