"生命接力" 2021年中国月慈善筹款活动 "Relay for life " Chinese Month 2021 Charity Fundraiser
About this event
info@flamingogroup.com.au
wechat:13802269701
28 August 2021 Saturday 18:30~21:00
Dress Code: Black Tie or
Traditional Chinese Dress
Sky Phoenix 喜凤台
Shop 6001/188 Pitt St, Sydney NSW 2000
Located in Westfield Sydney
in the 1980s, the cancer survival rate was less than 50%. Today, almost 70% of Australians will survive for at least five years after a cancer diagnosis and in some cancers, the survival rate is as high as 90%! In fact, Australia has one of the highest cancer survival rates in the world.
New treatments, methods of detection and prevention programs have dramatically reduced deaths caused from cancer.
However, cancer is still a leading cause of death in Australia so we still have a long way to go to create a cancer free future. people impacted by cancer need our support now more than ever.
No one should have to go through losing a loved one to cancer. So I urge you to please join me by hosting an "Relay for life " Chinese Month 2021 Charity Fundraiser.
在1980年代,癌症的存活率不到50%。 今天,将近70%的澳大利亚人将在诊断出癌症后至少存活5年,在某些癌症中,存活率高达90%! 实际上,澳大利亚是世界上癌症存活率最高的国家之一。
新的治疗方法,检测方法和预防方案已大大减少了由癌症引起的死亡。
但是,癌症仍然是澳大利亚主要的死亡原因,因此,要建立无癌症的未来,我们还有很长的路要走。 受癌症影响的人们比以往任何时候都更需要我们的支持。
没有人应该经历失去亲人的癌症。 因此,我恳请您与我一起举办"2021年中国月慈善筹款活动"!
火烈鸟中文学校联合澳大利亚癌症中心举办筹款活动。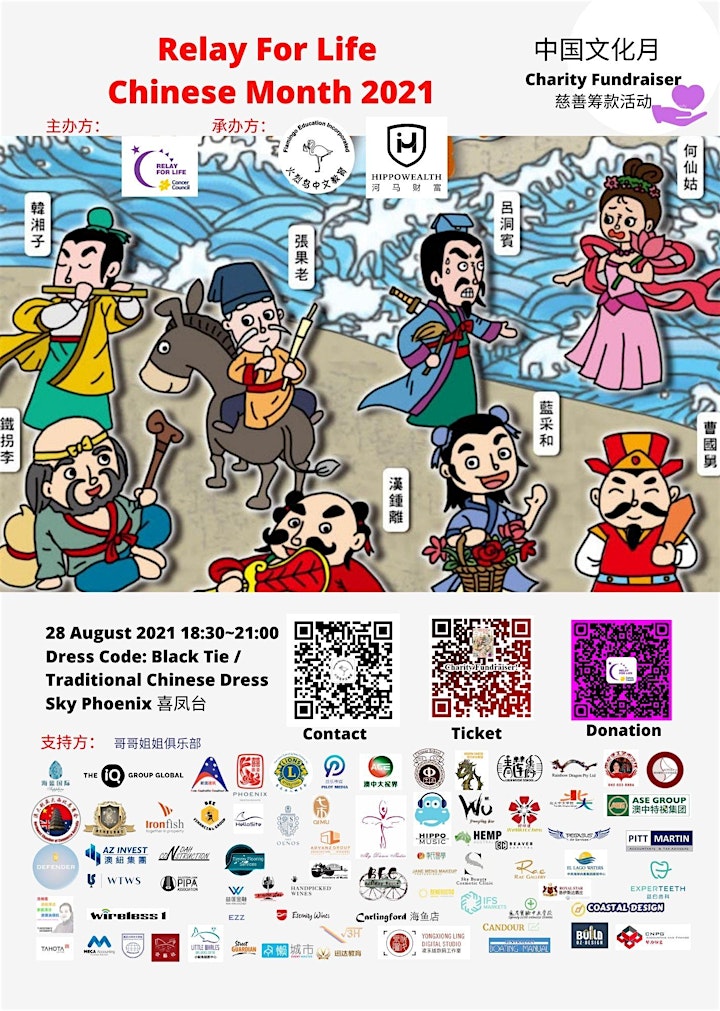 Organizer of 癌症中心生命接力慈善筹款晚会"Relay for life " Chinese Month Charity Fundraiser