Join us for this relaxing half-day Mini-Retreat. Experience the ultimate self-care day: Relax, laugh, rejuvenate!
About this event
Usually, you do everything for everyone else... and you're really good at it! Sometimes, though, you have a hard time doing as much for yourself.
As you know 'You can't pour from an empty cup' and there's no time like the present to take just a little bit of time out for yourself, and fill up your cup again!
Come along to another beautifully relaxing, luxuriously rejuvenating half-day mini-retreat!
Get ready to feel mentally and physically relaxed, rejuvenated and ready to take on the Spring season. Learn to rejuvenate your own face, with a wrinkle relaxing facial and cranial massage you can do at home, with massage magician Flora, from Still Point Therapy. Then get the best skin-care knowledge in town from Special Guest, Michelle, from Shell's Health & Beauty. You'll partner up with a friend (or do it yourself) for a Circadia facial, mask and hand massage.
You'll also learn some mental flip tips with Mel, to help you mentally shake off the weight of the winter blues, along with a Pilates-style stretching class, and finish the day completely relaxed with a beautiful mindfulness meditation.
This mini-retreat is perfect for you if you:
• Feel like you haven't done much for yourself recently
• Want a day to relax, let go of the winter blues, and have some fun
• Want some YOU time!
You will experience the ultimate self-care day including:
• A full-body Pilates-style stretch
• A facial and cranial massage technique demonstration
• A DIY Circadia facial and mask (or partner up with a friend and do it for each other!)
• Mental flip workshop
• Mindfulness Meditation
• Lunch, plus unlimited cups of coffee and tea
• And more!
You'll also have the opportunity to have some laughs with a great group of local women!
Looking forward to seeing you there!
Mel,
Thousand Reasons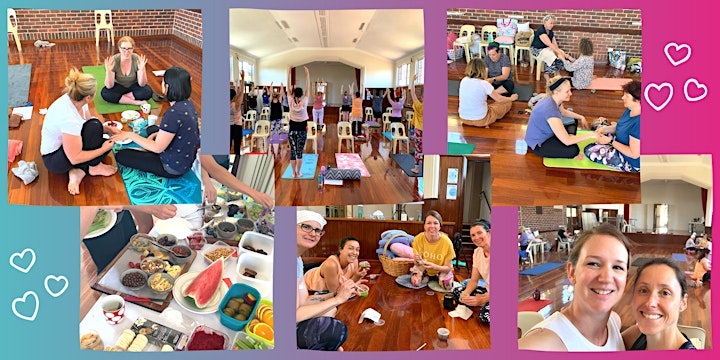 Organiser of Relax and Rejuvenate Mini Retreat
We all have a thousand reasons to make a change toward a healthier life. At Thousand Reasons, we believe you only need ONE to start.
We move well, we eat well, and we think well, to build a strong body and mind that you'll love for life.
Thousand Reasons
Personal Training | Bootcamp | Mindset Coaching