Description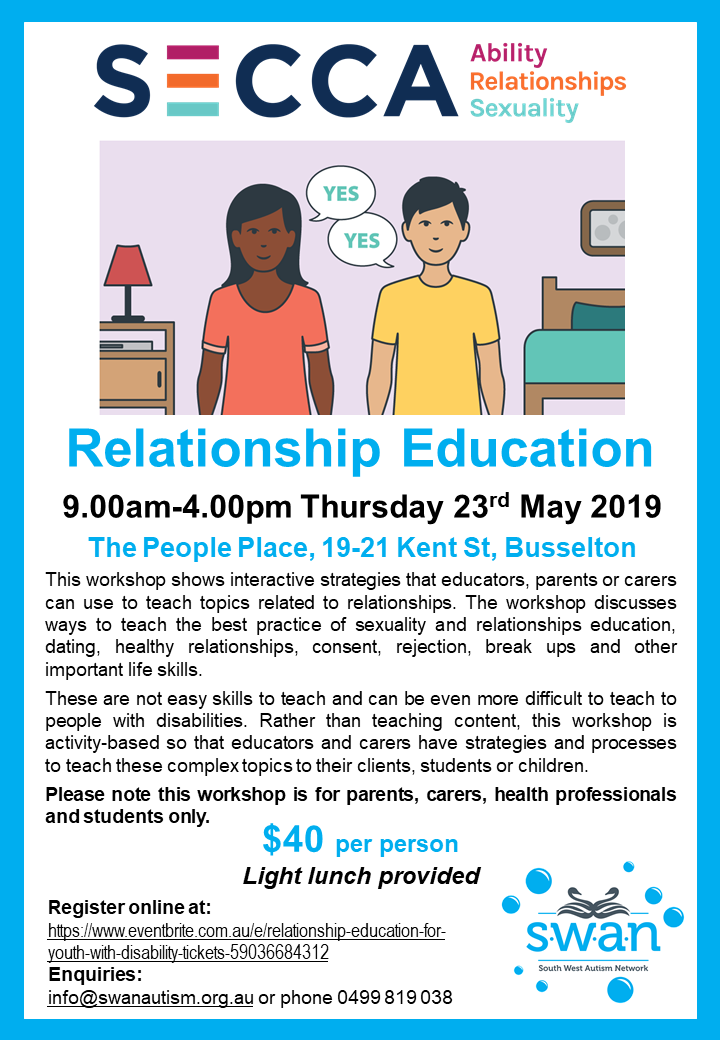 This workshop shows interactive strategies that educators, parents or carers can use to teach topics related to relationships. The workshop discusses ways to teach the best practice of sexuality and relationships education, dating, healthy relationships, consent, rejection, break ups and other important life skills.
These are not easy skills to teach and can be even more difficult to teach to people with disabilities. Rather than teaching content, this workshop is activity-based so that educators and carers have strategies and processes to teach these complex topics to their clients, students or children.
Please note this workshop is for parents, carers, health professionals and students only.
$40.00 per person. Light lunch provided.
Enquiries to info@swanautism.org.au or phone 0499 819 038.