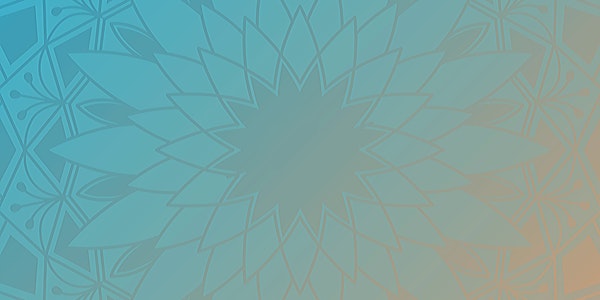 REIKI MASTERS TEACHER TRAINER | WITH SOUND HEALING | 12 & 13 NOV 2022
Event Information
Location
Element Wellness & Healing
144 St Kilda Road
St Kilda, VIC 3182
Australia
REIKI MASTERS TEACHER TRAINING (With The Foundations of Sound Healing)
About this event
REIKI MASTERS TEACHER TRAINING 
(With The Foundations of Sound Healing)
Take your REIKI PRACTICE to a deeper, more intimate level...
Do you want to teach Reiki and share it with others?

Are you ready to discover new levels of awareness, personal healing, and growth?

Would you like to access and understand your intuition and psychic abilities even more?
The Reiki/Master Teacher Training with Sound Healing has been created to give you the opportunity to experience yourself in a more empowered, insightful, and energised way. Providing the scope to positively hold space and teach, confidently give attunements, and learn to incorporate the foundations of sound healing into your Reiki Practice.
REIKI MASTER TEACHER TRAINING WITH SOUND HEALING is perfect for you if: 
You have completed Reiki Level 1 & 2;

You're ready to dive deeper into the wisdom and knowledge of Reiki; with self- mastery being important to you;

You want to share Reiki with others in a sincere and meaningful way;

You want to learn how to teach Reiki in a grounded and practical manner so people can 'easily' learn from you;

You want to pass on attunements to others to activate their own personal healing process;

You want to deepen your intuition, psychic awareness and enjoy even more synchronicities in your life;
You would like to learn the foundations of Sound Healing and how it interconnects with Reiki Symbols.
WORKSHOP DATE:
NOV 11 & 12, 2022
Saturday 11:00am-6:30pm, Sunday 10:00am-6pm.
PLEASE NOTE: $199 is the non-refundable deposit that secures your place.
INVESTMENT: $1250 
>>>SPACES LIMITED - A SMALL INTIMATE GROUP EXPERIENCE TO PROVIDE PERSONAL ONE TO ONE GUIDANCE<<<
OUTLINE OF REIKI MASTER TEACHER TRAINING COURSE
1. PREWORK to be completed and handed in before commencement of Reiki Master Teacher Training with Sound Healing. The purpose of the Prework is to show you have a sound understanding of Reiki Level 1 & 2. 
2. Two-Day Weekend In-Person Course 
3. POST COURSE TRAINING consisting of:
      ✔️Completing a structured daily routine of self and collective healing for 21 days (to be shared and documented)
      ✔️Completion of 12 Treatments with a specific focus to the Reiki Symbols 
      ✔️Completion of 8 Attunements - (4: In-Person) (2: Absent or Distant) (2: Direct Intention)
      ✔️Creating your course outline for Reiki Level 1 & 2 and Masters 
To receive certification you must complete the ABOVE Post Work within 6 Months of completing the In-Person Course. All post work to be handed in and assessed.
WHAT YOU WILL LEARN & EXPERIENCE:
Understand the Master Symbol and its meaning and action

How to use the Master Symbol for yourself and others' highest good and benefit

How to give 'In Person' Attunements

How to give 'Absent or Distant' Attunements

How to understand and use the 'Direct Intention' Method for Attuning

How to confidently facilitate within a group setting

How to structure and deliver a Course Outline for Reiki Level 1, 2 & Masters

Learn more advanced Reiki techniques and protections

The foundations of Sound Healing and how it powerfully interconnects with the Reiki Symbols

The undertaking of Healing Visualisations to increase your own vibration and those of the collective

...and so much more!
THE BENEFITS OF REIKI MASTERS & SOUND HEALING:
Access a deeper sense of peace and presence within your body; 

Increase your vitality and life force providing you the capacity to hold a larger space within yourself and for others without experiencing fatigue

Become confident as a teacher and practitioner

Start the journey of helping others become healers by teaching, as well as treating individually

Begin to initiate others into Reiki Energy to help start their own personal healing journey

Enhance and power-up your Reiki sessions by combining the different frequencies of sound for a multi-layered healing experience

Belong to a supportive, intimate online healing community 
THE QUALITIES OF A REIKI MASTER: 
A Master must have absolute trust in the Reiki Energy

You must have faith in your ability to work with the Reiki Energy

Believe you have the skills and knowledge to teach others

A Master must have humility and recognise that they are merely the conduit for the Reiki energy and the knowledge they share

As a Reiki Master, you make a commitment to serve others. To teach Reiki you must live Reiki, and the Five Reiki Principles are our reminder of how that is done 
Author Unknown
WORDS FROM ONE OF THE PARTICIPANTS IN A PREVIOUS REIKI TRAINING:
"Reiki 1 & 2 was more than I expected. Your approach shows knowledge that is easily passed on. Your enthusiasm is a joyful driving force. You demonstrate intention and love with such clarity that it is easy to learn from you. I felt supported and relaxed at the same time. My heart opened more and more. I can't wait to experience where this takes me." - K.S., Melbourne
(More reviews below)
THE FOUNDATIONS OF SOUND HEALING: 
In this two-day course, we'll do some great work together by learning the foundations of Integral Sound Healing that embody science, ancient wisdom, and healing arts. The intention of using this form of vibrational medicine will be to primarily open and increase energetic movement within the heart energy centre. Working on and in the Etheric field, a release and receive response will be encouraged so as to harmonise and balance the energy of the whole being -  physical, emotional, mental, and spiritual bodies. 
The Two instruments we'll be using in our Sound Healing component:
Heart frequency Tibetan Singing bowl & Crystal Singing bowl

Weighted and Non-Weighted Tuning Forks 
These will need to be purchased separately and used on the day. These can be purchased through me, unless you already have access to these tools. I'll send you further information closer to the date of training. 
FAQs:
Q: Is a group setting the only way to teach and share Reiki?
A: Not at all. You may want to teach Reiki as 'One To One Delivery Method' or you may simply want to have the ability to pass on attunements to others. There are many ways in which you can teach and pass on Reiki Energy.
Q: What if I have questions after the Reiki Masters Course?
A: You can simply post them in the Online Healing Community and I will be more than happy to answer them to the best of my ability. 
Q: Is it possible to arrange a Payment Plan for this Training? 
A: Absolutely! Contact me here and I'd be more than happy to set something up that is workable for both of us. Please do this BEFORE THE TRAINING.
Q: I'm concerned I'll get overwhelmed with the teachings
A: That's why I deliberately keep the groups small and intimate so you have access to me during our time together where I can provide guidance and support so that you receive the best learning outcome. 
Q: What if I'm afraid of public speaking in groups?
A: I understand that fear and it's my intention to always create a space where there is a high level of trust, a coming together to support each other's highest potential. There is plenty of safety created to practice within the Course.
Any other questions I haven't answered? Send them this here and I'll be in contact :)
WORKSHOP DETAILS: 
WHAT YOU WILL RECEIVE UPON COMPLETION:
Certificate of Attunement - REIKI MASTER TEACHER 

A Comprehensive Manual of Reiki Masters
DATE: 
TIMES:
Saturday  11:00am- 6:30pm

Sunday  10:00am - 6:00pm
PLACE:
Element Wellness & Healing, 144 St Kilda Road, St Kilda, Victoria
INVESTMENT: $1250 
REGISTRATION:
If you would like to learn more about REIKI MASTERS TEACHER TRAINING WITH SOUND HEALING or have a deeper conversation, please connect with me here.
Book now by paying your NON-REFUNDABLE deposit of $199, then pay the remainder one week prior to attending the 2-Day, In-Person Course. Payment plans are available, contact Deanne directly to discuss. 
>>>SPACES LIMITED - A SMALL INTIMATE GROUP EXPERIENCE TO PROVIDE PERSONAL ONE TO ONE GUIDANCE<<<
Check out Deanne Mathews' Reviews:
Facebook Reviews http://bit.ly/DeanneFBReview
Google Reviews http://bit.ly/DeanneGoogleReview
FROM PARTICIPANTS WHO ATTENDED PREVIOUS REIKI LEVEL 1 & 2 WORKSHOPS:
"I found the course with Deanne very exciting and informative. There was a great energy and I learned a lot about myself as well as Reiki, Essential Oils and Crystals. Deanne is very genuine and passionate which creates a safe environment for learning and practising. I felt comfortable at all times and surprised myself by the end of day 2 with how I felt in general and when practising Reiki. I felt the course was an investment into my own healing journey and my future. It was great being in a small group as the energy stayed light and safe and we all developed a connection. I feel very grateful for having met Deanne and having this opportunity to study Reiki with her." - V.B., Melbourne
"Thank you Deanne for such a beautiful 2 day experience. For me, my intention was to really understand myself and to find some grounding stability around that. I not only received all of that but so much more...a true sense of joy and self love. You create such a safe and loving space for true exploration. You are the person I have been searching for to explore this modality and I'm so thankful for that. The timing couldn't have been more perfect." - P.P., Melbourne
"Deanne's Reiki course has helped me to have a deeper understanding on how I can manage 'energy work' and integrate it with the Bodywork I am doing. Most importantly, if you're after guidance on what your life purpose is, if you're after deeper understanding of who you are, pursuing self growth, Reiki is the course for you. Deanne's approach is to let you 'experience it' rather than give you a fixed structure which I find more comfortable. I've received a lot and am very grateful for Deanne's offering." - M.M., Melbourne 
"Truly grateful for Deanne's workshop. It was honest, sincere and really opening. Opening of the mind, learning so much, expanding prior knowledge and understanding. Opening of the heart chakra within myself as well as the energy of others. And an opening of my own energy within - accepting and believing in myself and my power to heal, connect and feel energy in my body and my environment. The workshop was small, making it feel safe and I was able to open up and feel vulnerable. I was able to accept and receive healing energy to practice my truest intentions for myself and others. Deanne's guidance, mentoring and pure vibrant spirit is amazing. Thank you." - N.R., Melbourne 

Location
Element Wellness & Healing
144 St Kilda Road
St Kilda, VIC 3182
Australia
Refund policy