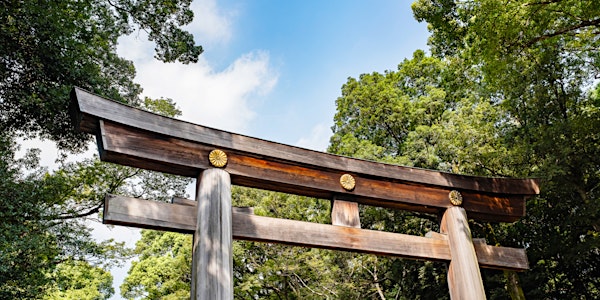 Reiki Level One - Shoden (North Melbourne) with Internal Bliss Reiki Centre
Location
North Melbourne
1
North Melbourne, VIC 3051
Australia
Refund policy
Contact the organiser to request a refund.
Eventbrite's fee is nonrefundable.
Internal Bliss RC was founded by Jaimee Mayne (Bachelor of Engineering) and aims to provide traditional teachings of Usui Reiki Ryoho.
About this event
Has Reiki been calling you?
Are you ready to begin your Reiki training?
Are you looking to deepen your spiritual practice?
Shoden is referred to the beginning teachings and symbolises the beginning of your Reiki training. The focus is on the foundations of Usui Reiki; self-healing and self practice. Whatever brought you to learning Reiki; expect a beautiful weekend of growth, connection and spiritual inspiration. Internal Bliss Reiki Centre aims to teach a traditional form of Usui Reiki - Usui Reiki Ryoho - The System of Reiki.
What you will learn:
What is Reiki;
The Western translation and Japanese interpretation
The Five Pillars of Usui Reiki;
The History of Reiki;
Based on Mikao Usui Sensei's memorial stone
Gokai;
The Reiki Principles in Japanese and English
Three Reiki Meditations;
To support your independent practice after the course
How to give yourself a Reiki Treatment;
Basics of giving someone else a Reiki Treatment;
For close family members and pets
Okuden Level Two Reiki is required to practice professionally
Reiki in the everyday;
Ideas to inspire you to bring Reiki into your everyday life.
What you will receive:
Shoden - Level One
- Manual and Student Workbook
- Attunment
- Your Reiki Lineage (to Founder Mikao Usui)
- Certificate of Attendance
- Lunch, Tea and Coffee
This is a two day event. No accomodation is provided. 9am to 5pm each day. Exact location will be provided on payment.
Call or text Jaimee on 0432 825669 for an information pack or to book your place. Maynejaimee at gmail.com
Price $850; includes a 80 minute Reiki session on a Saturday prior to the workshop and on-going support.
Contact us on instagram @internalblissreikicentre.