Balance and cleanse emotional issues of the past. Clear mental patterning for a positive future. Learn Reiki symbols and distant healing.
About this event
"We learnt so much and enjoyed giving and receiving healing from each other. An amazing course and highly recommended. Sam is a great teacher and her love of Reiki shines through." Dawn
Reiki Level 2 in-person training will give you the tools to clear and balance energies of the past and future. You will receive three sacred Reiki symbols. These powerful symbols can be used to energise your body, clear past lives or trauma, and magnetise positive energy for the future. You can even apply them to cleanse your home or office, empower your business cards or website, and send Reiki for successful public speaking events and more.
Join the holistic movement... 6 hospitals in Australia, including The Mater, North Sydney, offer Reiki treatments as a complementary therapy. This course provides you with the training to pursue a professional Reiki career if you choose to.
Samantha's Reiki training courses are held in Sydney. Small groups and training recognised by the professional body, Australian Reiki Connection ensures you receive excellent practical and theory training to will support your personal and professional practice.
"I absolutely love using my new symbols… It's so much better when there are more tools to use, makes the intention & focus razor sharp!" Fran
Reiki Level 2 (2 days)
9am - 5pm both days
You will learn professional healing for loved-ones and clients. This course covers:
3 Sacred Reiki II symbols – their meanings and how to use them for Level II healings
Reiki in Hospitals: Australia and the world
Scan, cleanse & balance the Aura and Chakras for energy
Harmonise emotions and thoughts of the past, present & future
Distant and Remote Healing; across space and time
Manifest and empower goals using Reiki
How to set up a professional COVID Safe practice
Australian standards for unregistered healthcare practitioners
Professional conduct and ethics
On completion of Reiki Level 2 you will receive:
Over 14 hours of in-person training with Master Teacher, Samantha Avery
Reiki Level 2 Sacred Attunement
Personal Reiki Crystal pendant
Reiki 1 and 2 Hard Copy Manuals
Usui Shiki Ryoho Reiki, 1st Degree, and 2nd Degree Certificate and Lineage recognised by the Australian Reiki Connection
Ongoing support
Online Reiki Support group
Invitation to the Global Reiki Share
Unlimited 50% off future Reiki Level 2 training
15% off voucher for any consultation with Samantha Avery in-person and online
Prerequisite
Reiki Level 1 training must be completed a minimum of 21 days prior to commencing Level 2. Your certificate and document to show your Reiki Master Teacher's lineage are to be submitted to sam@samanthaavery.com for registration.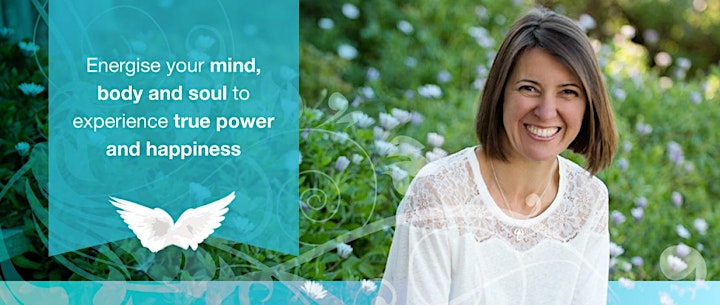 Organiser of Reiki Level 2 Practitioner Training - Sydney
Samantha Avery is a Professional Psychic Medium, Healer, Teacher of Psychic development and accredited Reiki courses. Over 10 years of experience. Combining Reiki, Angels and Crystals Samantha recharges your energy, balances your chakras and aura. Offering powerful workshops, meditation circles, accredited courses, angelic mediumship readings and healings.
"My passion is to assist you in achieving a harmonious and empowered life through healings, readings and workshops. We each hold the secret to our greater happiness and health. This wisdom can be received from your Spiritual support team, your Angels and Guides."
Samantha offers one-on-one consultations in a relaxed environment. Personalised Meditation & Trance session, Psychic Development Workshops Meditation groups: beginners - advanced. Creative Workshops; The Artists Way, Power Mandalas, and Accredited courses in Reiki 1, Reiki 2 & Reiki Master.