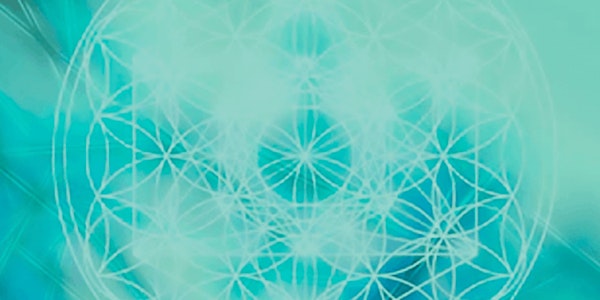 Multiple Dates
REIKI LEVEL 1&2 | WITH CRYSTAL WISDOM & ESSENTIAL OILS | 11 & 12 DEC 2021
Are you a healer, or ever wanted to learn more about energy healing and the transformative power that lies within it?
About this event
REIKI LEVEL 1 & 2 WORKSHOP
(With Crystal Wisdom & Healing with Essential Oils)
ONE SPACE LEFT!
Come and explore the ancient Japanese healing art of Reiki with Deanne Mathews, in this 2-day training workshop.
Not only will you discover what Reiki is, you'll also learn how to use touch to transmit energy into your client to reactivate and renew their natural healing processes to restore emotional, mental, and physical well-being. You will take away a comprehensive manual and a Certificate of Attunement as well as a strong understanding of the Reiki principles. You will complete the weekend being a Reiki Practitioner with a strong knowledge and understanding of the responsibility of being a healer, along with the honour of working with Reiki energy.
WORKSHOP DATE:
Dec 11th & 12th, 2021
Saturday 11am-6pm, Sunday 11-6:30pm.
PLEASE NOTE: $169 is the deposit that secures your place.
Full Investment is $849
>>>SPACES LIMITED - A SMALL INTIMATE GROUP EXPERIENCE TO PROVIDE PERSONAL ONE TO ONE GUIDANCE<<<
WHAT IS REIKI?
pronounced:  ˈreɪki/
noun: reiki
A healing art based on the principle that the therapist can channel energy into the patient by means of touch, to activate the natural healing processes of the patient's body and restore physical and emotional well-being.
HOW DO I KNOW IF REIKI IS RIGHT FOR ME? 
You have this desire and willingness to heal yourself from within. And equally, you want to help the planet become a better place, now and in the future.
You believe in the benefits of alternative & complementary medicine. You understand that conventional medicine has its place, but you know it's not the whole story. You appreciate a holistic approach to your life. 
You feel something more is developing within you that you can't quite put your finger on. You may start to feel more energy when you walk into a room or are around a certain someone. You may feel a tingle or a buzz that moves throughout your body when receiving healing or even holding a crystal. You may even be seeing the colour of another person's aura. You're noticing things happening to you that feel deeper than what is known in the physical world. 
You trust in something bigger than yourself. You sense you are being guided and may be experiencing your relationship with your higher self.
You are starting to understand that there is a universal energy that is connected to everything and you are part of it. You are ready for your life to change. The Reiki Attunement lasts a lifetime. Doors open that you never thought possible once you begin working with energy. What no longer is valuable to you will gradually exit your life, and new opportunities will enter. Space is created for your highest and best life to surface. 
You want to learn how to protect yourself from absorbing other people's energy, and cultivate a strong energetic self.
And lastly, listen to your intuition. You will know if and when it is right to explore energy healing further. The perfect teacher will come forward to guide you along this exciting pathway. 
WHAT YOU WILL LEARN & EXPERIENCE:
The foundations of being a strong Healer
The history of Reiki
The Principles of Reiki and how to embody these in your life
Reiki Healing for yourself
Reiki Healing for others
The Chakra System
Distant Healing
How to protect your own energy in daily living
How to perform an Etheric Body-scan
Meditation techniques to help you connect in with Reiki energy
The 3 powerful Reiki Symbols for Healing, and how and when to use them
Reiki Attunements for Level 1 & 2, and the sacred initiations to activate Reiki energy into your being
... and so much more!
THE BENEFITS OF REIKI:
Greater emotional balance and stability
Elevated energy
The means to manifest what you need in your life at a faster pace
Expedited personal growth
Expansion of your vitality and life force
The understanding and know-how to heal your past, present and future
Becoming more intuitive and psychic
A higher level of awareness of what you need to do regarding your own healing
Further changes in your life that are needed and distinctive to you
WORDS FROM ONE OF THE PARTICIPANTS IN A PREVIOUS WORKSHOP: 
"Reiki 1 & 2 was more than I expected. Your approach shows knowledge that is easily passed on. Your enthusiasm is a joyful driving force. You demonstrate intention and love with such clarity that is easy to learn from you. 
I felt supported and relaxed at the same time. My heart opened more and more. I can't wait to experience where this takes me." - Kath, Melbourne
(More reviews below)
THE POWER OF ESSENTIAL OILS:
Learn about the emotional healing benefits of Essential Oils when used in a Healing session, and how to explore certain oils for specific emotional issues. We will be using 'The Healer's Kit', which consists of four 5ml high-quality therapeutic-grade Essential Oils that will greatly benefit any Reiki session.
To understand the stages of Emotional Healing, please download my free booklet:
 Emotional Healing with Essential Oils
CRYSTAL WISDOM:
Learn about the power of Crystals when used with Reiki energy; and how they relate to the chakra system as an aid for healing. You will also gain a practical understanding of using a pendulum and how to balance energy centres with this healing tool. Take home with your own pendulum and crystal chakra kit.
WORKSHOP DETAILS: 
WHAT YOU WILL RECEIVE UPON COMPLETION:
Certificate of Attunement - Level 1 & 2
Comprehensive manual thoroughly covering Level 1 & 2
DATE: 
TIMES:
Saturday  11:00am - 6:00pm
Sunday  11:00am - 6:30pm
PLACE:
Element Wellness & Healing,144 St Kilda Road, St Kilda VIC 
INVESTMENT: $849
(Payment plans available - connect with Deanne to discuss BEFORE THE WORKSHOP).
This includes $259 worth of extra value, including:
a 5-week email follow-up Practice Series,
a Crystal Chakra Kit with Pendulum,
The Healer's Essential Oils Kit, 
a playlist of Reiki Music Playlist - 80 songs.
REGISTRATION
If you feel called to learn more about this healing art, and would like to have a deeper conversation, please connect with me here: contact Deanne.
Book now by paying your deposit of $169, then pay the remainder in person at the start of the workshop.
>>>SPACES LIMITED - A SMALL INTIMATE GROUP EXPERIENCE TO PROVIDE PERSONAL ONE TO ONE GUIDANCE<<<
Check out Deanne Mathews' Reviews:
MORE WORDS FROM PARTICIPANTS WHO ATTENDED PREVIOUS REIKI LEVEL 1 & 2 WORKSHOPS:
"I found the course with Deanne very exciting and informative. There was a great energy and I learned a lot about myself as well as Reiki, Essential Oils and Crystals. Deanne is very genuine and passionate which creates a safe environment for learning and practising. I felt comfortable at all times and surprised myself by the end of day 2 with how I felt in general and when practising Reiki. I felt the course was an investment in my own healing journey and my future. It was great being in a small group as the energy stayed light and safe and we all developed a connection. I feel very grateful for having met Deanne and having this opportunity to study Reiki with her." - Vivienne, Melbourne
"Thank you Deanne for such a beautiful 2 day experience. For me, my intention was to really understand myself and to find some grounding stability around that. I not only received all of that but so much more...a true sense of joy and self love. You create such a safe and loving space for true exploration. You are the person I have been searching for to explore this modality and I'm so thankful for that. The timing couldn't have been more perfect." - Paula, Melbourne
"Deanne's Reiki course has helped me to have a deeper understanding on how I can manage 'energy work' and integrate it with the Bodywork I am doing. Most importantly, if you're after guidance on what your life purpose is, if you're after deeper understanding of who you are, pursuing self growth, Reiki is the course for you. Deanne's approach is to let you 'experience it' rather than give you a fixed structure which I find more comfortable. I've received a lot and am very grateful for Deanne's offering." - Michelle, Melbourne 
"Truly grateful for Deanne's workshop. It was honest, sincere and really opening. Opening of the mind, learning so much, expanding prior knowledge and understanding. Opening of the heart chakra within myself as well as the energy of others. And an opening of my own energy within - accepting and believing in myself and my power to heal, connect and feel energy in my body and my environment. The workshop was small, making it feel safe and I was able to open up and feel vulnerable. I as able to accept and receive healing energy to practice my truest intentions for myself and others. Deanne's guidance, mentoring and pure vibrant spirit is amazing. Thank you." - Natalie, Melbourne 
"After doing my Reiki 1 & 2, I had the most amazing time. Deanne taught me how to feel into my energy and others, along with how to incorporate Essential Oils and Crystals to magnify my Reiki practice. I feel excited and ready to start practising on myself and others." - Emma, Melbourne 
"My intention for the Reiki 1 & 2 workshop was to deepen my understanding of what Reiki is and also to receive more clarity as to whether I want to practice this modality moving forward. I feel that this was achieved and I will continue with Reiki moving forward. I felt called to be trained by Deanne after meeting approximately five different teachers. I felt she was warm, engaging, knowledgeable, and the perfect teacher for me. I'm happy to answer any questions. Thank you!" - Craig, Melbourne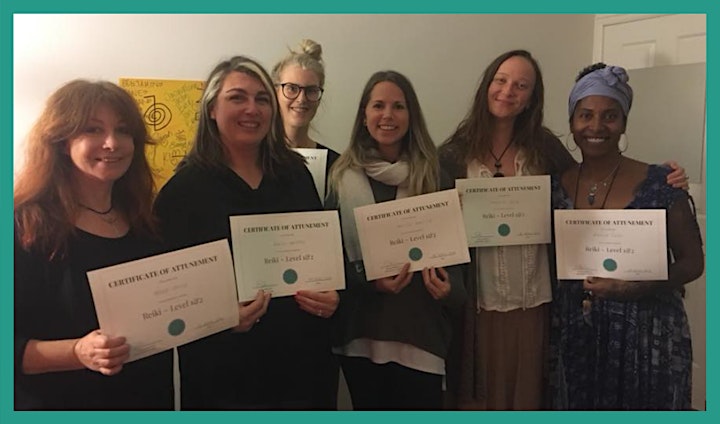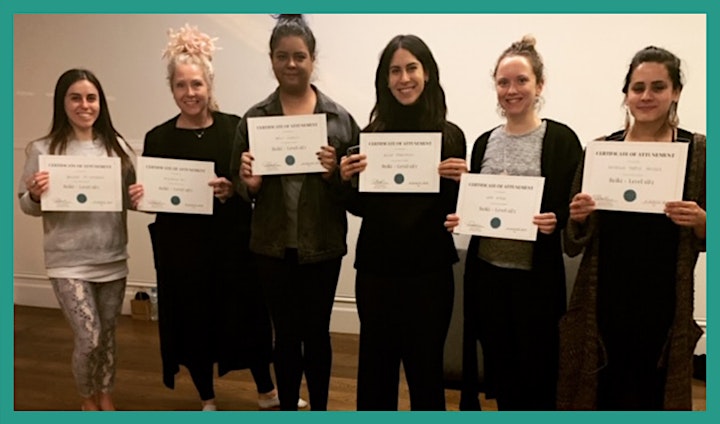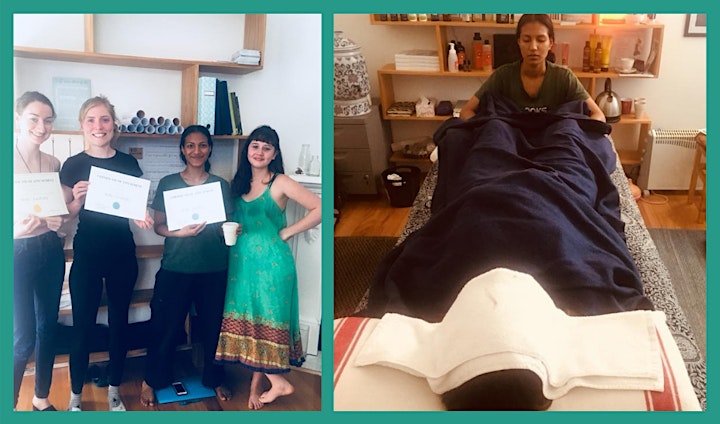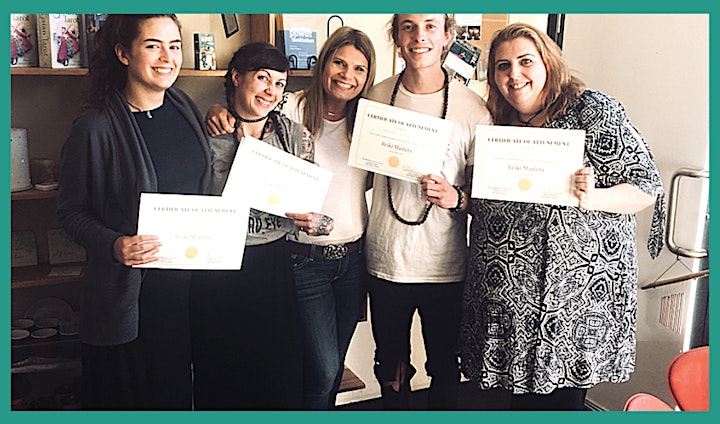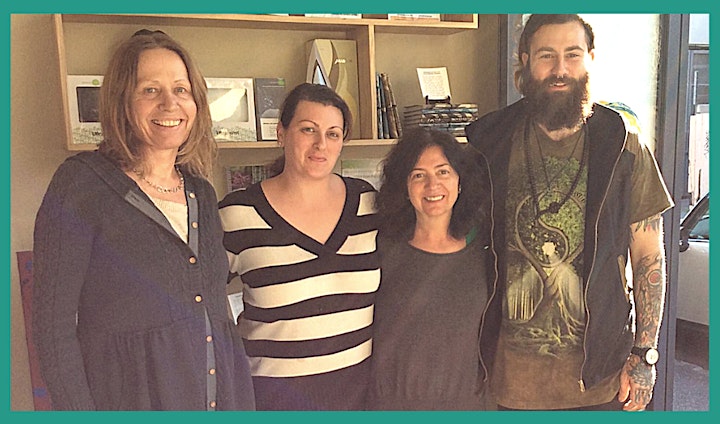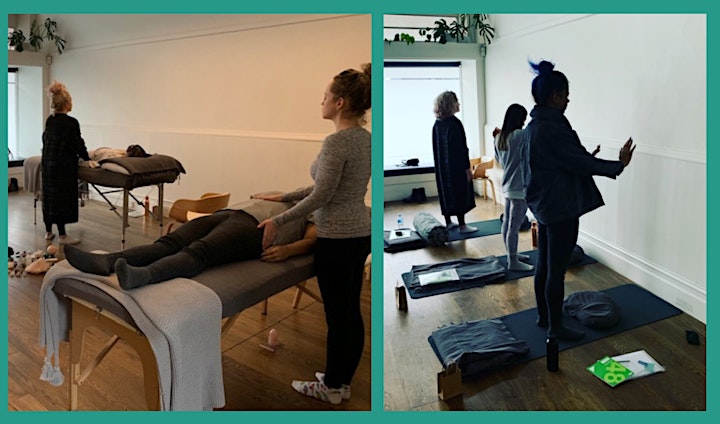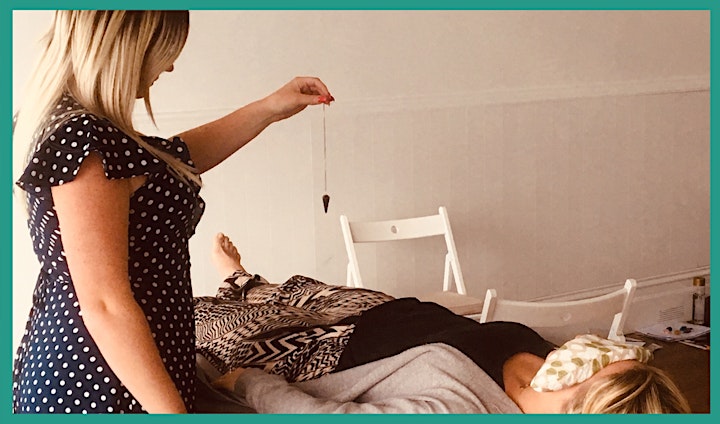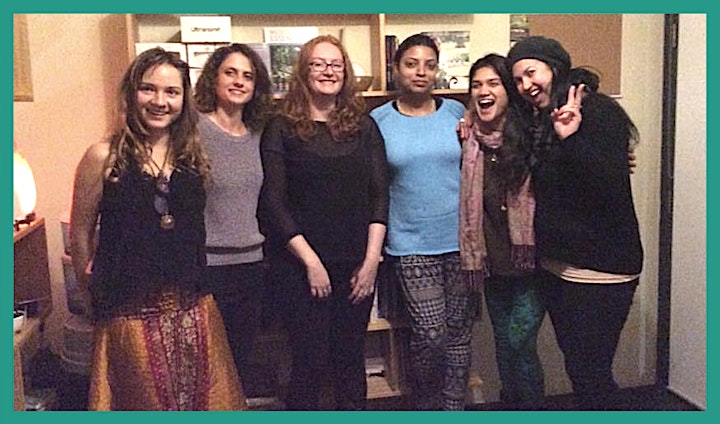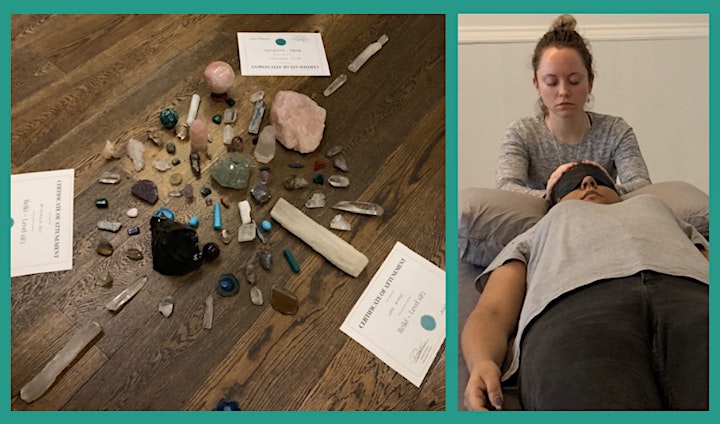 Organiser of REIKI LEVEL 1&2 | WITH CRYSTAL WISDOM & ESSENTIAL OILS | 11 & 12 DEC 2021
Deanne believes the relationship that matters most is the one we have with ourselves. Her varied and deep body of work is grounded in the commitment to helping individuals cultivate a deeper knowing of who they are, and with this, an essential pathway to lead a life that is more soulful, honest and loving.
Deanne has also established her own healing practice in Melbourne that is dedicated to the teachings of grounded spirituality. She offers personal and practical guidance for navigating life with clarity, empowerment and optimism.
Further to her personal approach, Deanne founded Self Love Woman - a space holder for deep transformation. Empowering women to embrace their value, know their truth, and own their voice. And live a life that matters.
Her highest value is growth, meaning you will often find her outside her comfort zone where she feels most alive.
If you have a desire in wanting to explore richer parts of yourself, come along to one of her workshops and learn how to access your deepest wisdom, foster self trust and acceptance and embrace your wholesness. 
For more information on healing, visit www.deannemathews.com
For more information about self love events, courses and programmes, visit: www.selflovewoman.com