Be your own Reiki healer! Balance your chakras. Cleanse your aura. In-person Training for Beginners and Practitioner. No Experience required
About this event
"Reiki 1 training with Samantha has been such a magical and life-changing experience! Since that day, I feel so much lighter and simply more serene." Jeanne, 2020
SAVE $100! (Value $890)
Create a positive harmonious environment for your body to relax and support its natural healing process. Learn how to balance your chakras and give a Reiki healing. Reiki is available to everyone! You do not have to have any special skills or consider yourself spiritual to learn Reiki.
Samantha Avery's Reiki training courses are held in Neutral Bay, Sydney. Small groups and training recognised by the professional body, Australian Reiki Connection. You will receive excellent practical and theory training to will support your personal and professional practice.
Reiki Level 1
8 August, 9am-7.30pm
You will learn self-healing and how to heal your family, friends and pets. Every student receives and gives a full Reiki healing This course covers:
The History of Reiki
The Reiki Principles
In-depth understanding of the Chakra System
The Human Aura
Reiki 1 Hand Positions
How to Give Yourself Reiki Healing
How to Give Others Reiki Healing; seated and rested treatments.
Reiki Level 2
4-5 Sept, 9am - 5pm both days
3 Sacred Reiki II symbols – their meanings and how to use them for Level II healings
Scan, cleanse & balance the Aura and Chakras for energy
Harmonise emotions and thoughts of the past, present & future
Distant Healing; across space and time
Past Life clearing
Manifest and empower goals using Reiki
Psychic Reading using Reiki
Use of the 3 sacred Reiki II symbols
How to set up a professional practice
Professional conduct and ethics
Australian standards for unregistered healthcare practitioners
Students who have completed the ARC Inc recognized Level II workshop, will be proficient and ethical Reiki II Practitioners able to demonstrate a working knowledge of Level II.
On completion of Reiki 1 & 2 you will receive:
Over 24 hours of in-person training with Master Teacher, Samantha Avery
Reiki 1 & 2 Sacred Attunements
Personal Reiki Crystal pendant
Reiki Crystal Chakra set
Reiki 1 & 2 Hard Copy Manuals
Usui Shiki Ryoho Reiki, 1st and 2nd Degree Certificate and Lineage recognised by the Australian Reiki Connection
Invitation for ongoing support with your Reiki community, in-person and online
15% discount voucher for your next 2 Reiki Healing, Mentoring session or Reading with Samantha Avery
50% discount on further level 1 and 2 courses to refresh your knowledge.
Regular invitations to the Global Reiki Share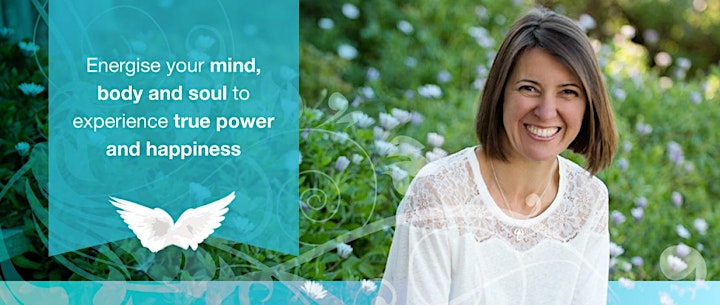 Organiser of Reiki Level 1 & 2 Training - Sydney
Samantha Avery is a Professional Psychic Medium, Healer, Teacher of Psychic development and accredited Reiki courses. Over 10 years of experience. Combining Reiki, Angels and Crystals Samantha recharges your energy, balances your chakras and aura. Offering powerful workshops, meditation circles, accredited courses, angelic mediumship readings and healings.
"My passion is to assist you in achieving a harmonious and empowered life through healings, readings and workshops. We each hold the secret to our greater happiness and health. This wisdom can be received from your Spiritual support team, your Angels and Guides."
Samantha offers one-on-one consultations in a relaxed environment. Personalised Meditation & Trance session, Psychic Development Workshops Meditation groups: beginners - advanced. Creative Workshops; The Artists Way, Power Mandalas, and Accredited courses in Reiki 1, Reiki 2 & Reiki Master.