Reiki Clinic is a place for people to receive a reiki treatment at a fraction of the normal cost and for Reiki Practitioners to share.
About this event
Reiki Clinic is $20 for treatments and free for practitioners. It is held once a week during the school terms at the Torquay Community House. To book simply click here specifying the date you wish to receive your treatment. If you are a Reiki practitioner, you will receive an attunement or treatment at the beginning of the clinic. Reiki practitioners arrive at 7:00pm and 15 minute treatments begin at 7:30pm through to 8:30pm. There is time for a discussion and cuppa from 8:30pm to 9:00pm.
​If you have any other queries, or you would like to book by phone, you can contact Nikki on 0400 497 024.
Reiki Clinic is held at Torquay Community Centre 14 Price Street, Torquay.
Organiser of Reiki Clinic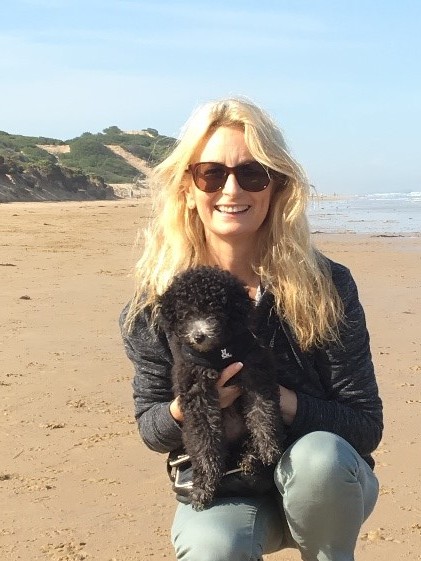 Dr. Nikki Staley
Doctor of Philosophy, Dip. Holistic Counselling, (accred. AHHCA),
Reiki Master
Member IICT, AHHCA
Nikki has her Doctorate Degree in Philosophy, specialising in Metaphysical Science, is an accredited Holistic Counsellor, Reiki Master and teacher who was born in Melbourne, Australia.  She is a member of the International Institute of Complementary Therapists (IICT) and the Australian Holistic Healers & Counsellors Association (AHHCA).  She also has completed her Nationally Accredited Certificate II - First Aid Training and has a Working with Children card.  Nikki has appeared on many radio shows and was even offered her own TV Show.  She loves sharing her knowledge through her classes and speaking appearances on holistic health and wellbeing. 
Nikki's first experience with meditation was at the age of 15 when her parents started practising Transcendental Meditation and Yoga.  She then forgot about her meditation experiences until a life changing moment urged her to revisit meditation when her father introduced her to the cultivation of Tao.  This resulted in a profound inner transformation.  In 2004 she completed her counselling studies and has been working with individuals and small groups as a counsellor and spiritual teacher ever since.


Nikki has deep insights into the human psyche and her natural healing gifts have already helped countless people.  She is a pioneer in her unique healing abilities and her love of helping others and sharing her gifts of insight and healing has inspired her to continue her work with a wider audience.
Nikki is married with two children and now resides in Torquay, Australia.  She enjoys meditating, yoga, writing and spending time with her family and pets.