Description
Alumni & Friends of Monash Law



Exclusively for our valued Alumni and their friends, this is an exciting opportunity to take part in this select Masters elective for professional development without the onerous requirements of a full student enrolment.
Learn about a range of regulatory instruments and their practical applications.
CLASS DATES: 4, 5, 6, 9 & 10 October 2017, 9.00am-4.30pm
Dual Delivery Mode
This is a dual delivery mode where Alumni & Friends registrants and Monash students share their classroom experience. Registrants benefit, continuing their professional development but are not enrolled as students and do not complete unit assessment for credit.
Overview
This class provides an introduction to the range of instruments which can be used by regulators to obtain compliance. While it mixes theory and practice, it is oriented towards the practical application of regulatory methods and examines their strengths and weaknesses, the empirical evidence as to their effectiveness and the dangers in their use. Topics covered will include: regulation and regulatory design; state regulations versus social regulation; taxonomies of regulatory methods; input versus output-based regulation; rewards and incentives; choosing the best methods; ordering methods; regulatory impact statements; trust, technology and information; and economic, market and private regulation.

Outcomes
Registrants will be able to:
apply knowledge and understanding of the concept of regulatory design with creativity and initiative to new situations in professional practice;

investigate, analyse and synthesise complex information, problems, concepts and theories in relation to the taxonomies of regulation;

conduct research into the major techniques of regulation and the tools available to implement them based on knowledge of appropriate research principle and methods; and

use cognitive, technical and creative skills to generate and evaluate at an abstract level complex ideas and concepts relevant to strengths and weaknesses of the regulatory techniques identified.
Who should attend
Law, government and allied professionals with an interest in the regulatory legal issues.
24 CPD units
Please check with your CPD scheme to confirm how many units you can accrue.
---
Presenter: Professor Arie Freiberg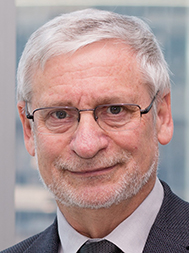 Arie Freiberg is an Emeritus Professor at Monash University. He was Dean of the Faculty Law at Monash University between 2004 and 2012. He graduated from the University of Melbourne with an honours degree in Law and a Diploma in Criminology in 1972 and holds a Master of Laws degree from Monash University. He was awarded the degree of Doctor of Laws by the University of Melbourne in 2001 and is a fellow of the Academy of Social Sciences in Australia, the Australian Academy of Law and holds an Adjunct Faculty appointment in the Australia and New Zealand School of Government.
His particular areas of expertise are sentencing, non-adversarial justice and regulation. He has been a Visiting Scholar at Harvard Law School (2014) and Tel Aviv University (2008) and has served as a consultant to the Federal, Victorian, South Australian and Western Australian governments on sentencing matters as well as the Australian and South African Law Reform Commissions. He has also consulted for a number of state government agencies and departments on regulatory reform.
---
More Information
Nina Massara
P: +613 9903 8528
Single Unit Study
Please visit the Monash Postgraduate Law website if you wish to enrol in this class as a single unit enrolment for university credit or award. (Eligibility criteria apply.)