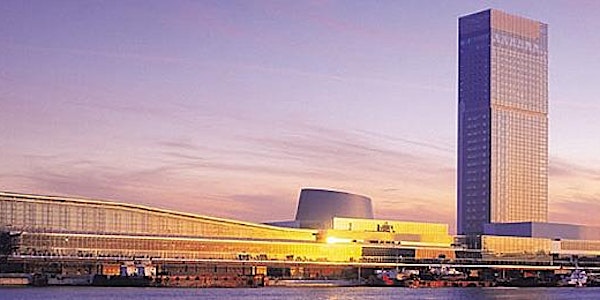 Registration for the 2017 IACAT Conference
Location
Toki Messe (Niigata Convention Center)
6-1 Bandaijima
Chūō-ku, Niigata-ken 950-0078
Japan
Description
Our sixth IACAT conference in Niigata (Japan) in August 2017 promises to be as successful as our previous five conferences. IACAT strives to maintain its international presence, with our first conference in Arnhem (Netherlands), the second in the Monterey (USA), the third in Sydney (Australia), the fourth in Princeton (USA) and the fifth in Cambridge (UK).
In addition to the Presidential address by our incoming President, Prof Mark Reckase, we have secured keynotes by Prof Yukie Koyama (Japan); Prof Juan Barrada (Spain); Dr Gage Kingsbury (USA) and Dr Angela Verschoor (Netherlands); all prominent people in CAT. There will also be four workshops; one at beginner level, two at intermediate level and the fourth at advanced level, to cater for novices through to experienced attendees.
The program will further include symposia, such as,"Computerized Adaptive and Multistage Testing (MST) with R" and "Item Pool Design and Evaluation" as well as other presentations across a wide range of topics within our theme "Advancing assessment through CAT" from people around the world. This will provide plenty of opportunity to meet others interested in adaptive testing and to share ideas and information.
FAQs
1. What's the cancellation policy?
Cancelling registration prior to June 1, 2017 will result in a 75% refund of registration fees, and a cancellation between June 2, 2017 and July 15, 2017 will result in a 50% refund of registration fees. There will not be a refund on any registration fees after July 15, 2017, unless specifically documented information on special circumstances can be provided to IACAT for consideration. In such an instance, refunds will be managed on a case by case basis, and IACAT reserves the right to determine the proportion of fees to be refunded. Refunds or substitutions should be requested by e-mailing info@iacat.org.