Register Your Interest to Showcase Your Products at Food & Hotel China, Sha...
Description
FIAL have been successfully showcasing Australian food & beverage suppliers at international tradeshows for the past 3 years, providing companies with a low cost means of accessing new export markets and making connections with buyers. We are pleased to announce that we will be exhibiting at Food & Hotel China (FHC) again this year.
The Taste Australia stand will build on the success of our participation at
FHC'16
, where international buyers requested 1,068 specific connections with suppliers that we showcased and from food exporters listed on the
Australian Food Catalogue
. Since exhibiting on the stand, a number of Australian companies have successfully negotiated & secured first orders into China as a direct result of participating in the tradeshow.
Due to the high volume of interest we have received, we are seeking early Expression's of Interest, with priority given to those who register their interest with us now. You have the option of sending your product over with us to display or sampling your product on the stand. Please register your interest by selecting the ticket that corresponds with your preferred option.
Note No payment is required at this time and you are not under any obligation to attend should you wish to withdraw your interest.
Places are filling fast so register your interest now to secure your place!
---
1. Product Display
For a fee of $450 plus GST, you will receive;
Shelf facing of 60cm wide on a highly attractive stand that will resemble a high end supermarket setting
Freighting of your samples to Shanghai - you just need to deliver your products to our nominated freight forwarder in Melbourne
Event report, including buyer insights (You do need to travel to Shanghai for this option).
---
2. Sampling on the Stand
For a fee of $2,500 plus GST (does not include travel, accommodation, meals or land arrangements), you will receive;
1.2m shelf facing on the stand
A sampling 'pod' that has a table top of approx. 60cm x 60cm to sample your products
Receive free entry to FHC
Free participation in a guided tour of leading flagship stores of high end retailers in Shanghai China (see below)
Freighting of your products for sampling and display to Shanghai
Event report, including buyer insights
---
Testimonials
"I really appreciate FIAL's support, which has been integral in making this the best international tradeshow I've been involved in over the past 15 years. I've been swamped with leads"
"Thank you to FIAL for making sure that we got here on time, with the right products and the right paperwork. Like all trade shows you come here and dance on your toes to find new customers but this time it hasn't been difficult at all."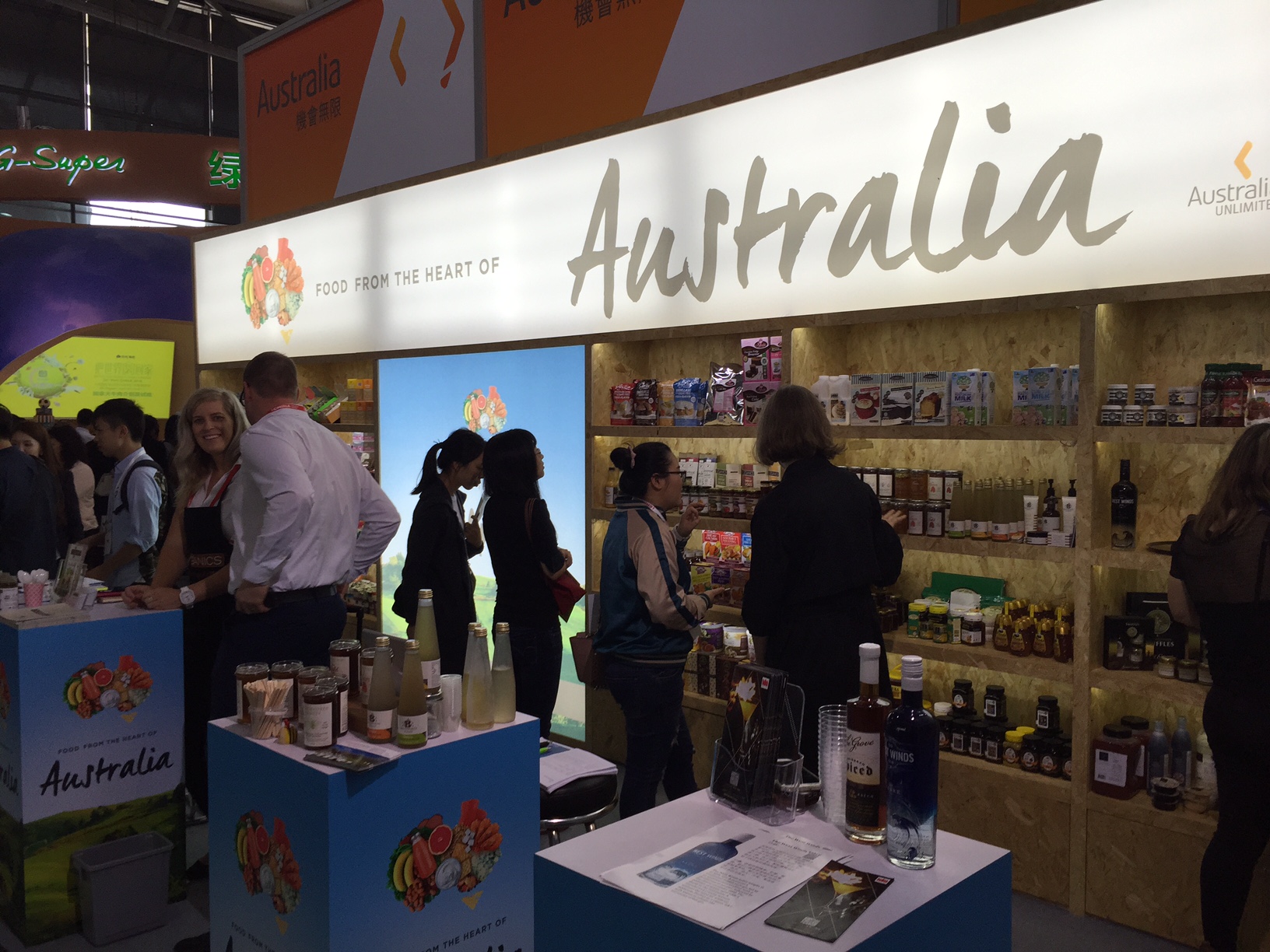 FIAL's Stand at FHC China '16 Tradeshow