Register Your Interest to Showcase Your Products at Food & Hotel China, Sha...
Description
We are delighted to announce that FIAL will be showcasing Australian food & beverages at Food and Hotel China, Shanghai (FHC). Due to the high volume of interest we receive from suppliers, we are seeking early Expression's of Interest (EOI) to display your product on our stand so that we can accurately determine how much stand space will be needed. Those who register their interest here will be given the opportunity to secure their stand space before the general public.
The FIAL stand will build on the success of our recent participation at Gulfood '17, HOFEX '17 and FHC China '16 with three options listed below for those interested in participating. Please register your interest by selecting the ticket that corresponds with your preferred option. Note, no payment is required at this time and you are not under any obligation to attend should you wish to withdraw your interest.
---
1. Product Display
For a fee of $450 plus GST, you will receive;
Shelf facing of 60cm wide on a highly attractive stand that will resemble a high end supermarket setting
Freighting of your samples to Shanghai - you just need to deliver your products to our nominated freight forwarder in Melbourne
Event report, including buyer insights (You do need to travel to Shanghai for this option).
---
2. Sampling on the Stand
For a fee of $2,500 plus GST (does not include travel, accommodation, meals or land arrangements), you will receive;
1.2m shelf facing on the stand
A sampling 'pod' that has a table top of approx. 60cm x 60cm to sample your products
Receive free entry to FHC
Free participation in a guided tour of leading flagship stores of high end retailers in Shanghai China (see below)
Freighting of your products for sampling and display to Shanghai
Event report, including buyer insights
---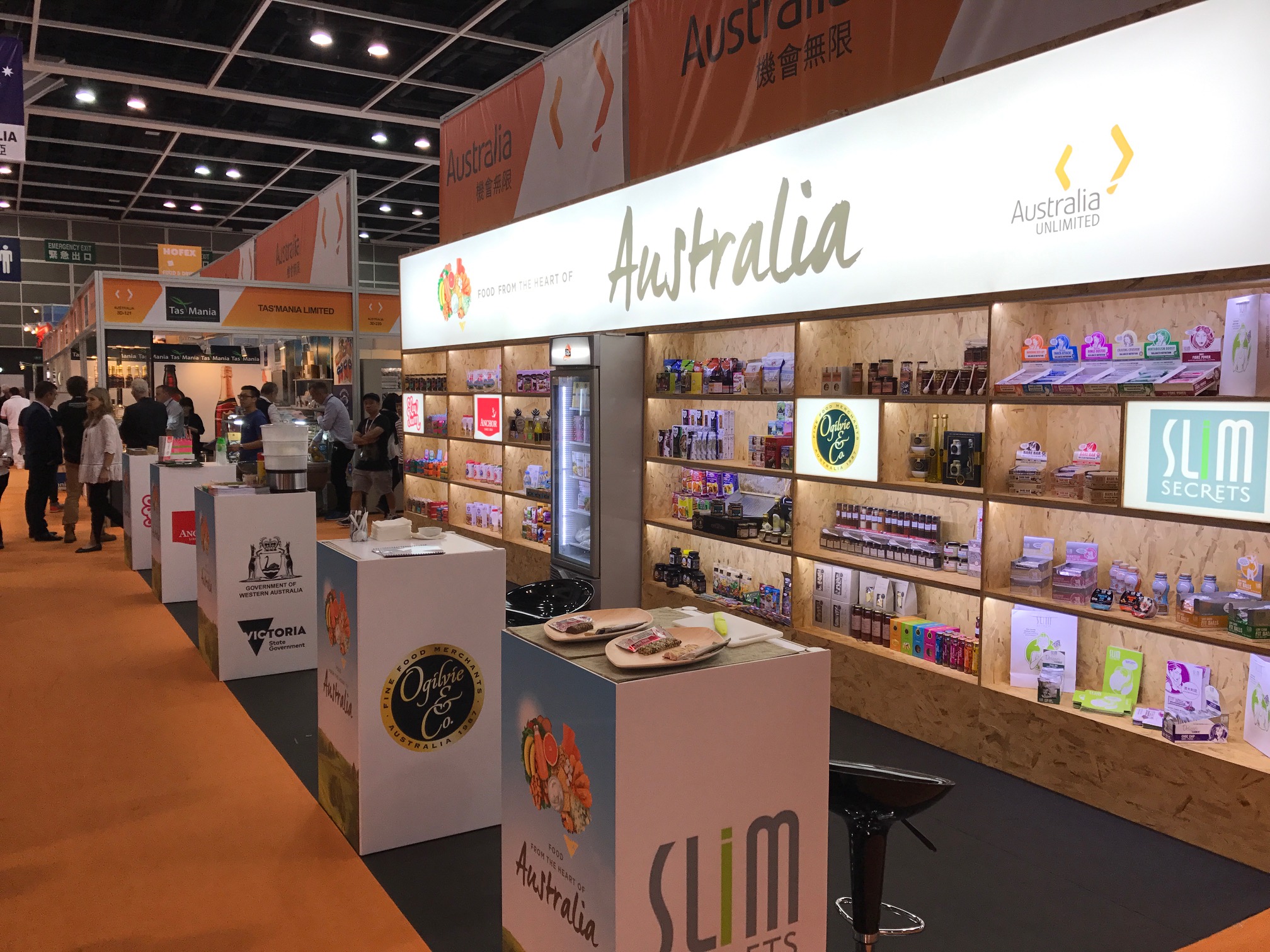 FIAL's Stand at HOFEX '17 Tradeshow