Description
Liz Weaver will be visiting Adelaide soon to share her extensive experience as one of the world's foremost collective impact practitioners. Liz's workshops will be by 'invite only' so please register your interest now!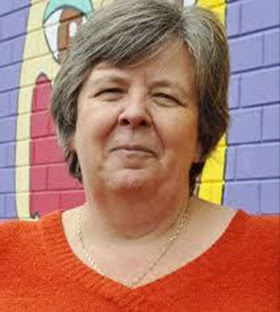 About Liz Weaver:

Liz is passionate about the power and potential of communities getting to impact on complex issues. Liz leads the Tamarack Learning Centre providing strategic direction for the design and development of learning activities. The Tamarack Learning Centre strategically invests in community leaders to co-generate knowledge and become a collective force for social change. Liz is one of Tamarack's highly regarded trainers and has developed and delivered curriculum on a variety of workshop topics including collaborative governance, leadership, collective impact, community innovation, influencing policy change and social media for impact and engagement.

Prior to this role, Liz led the Vibrant Communities Canada team and assisted place-based collaborative tables to develop their frameworks of change, supported and guided their projects and helped connect them to Vibrant Communities and other comprehensive community collaborations.

Liz was the Director for the Hamilton Roundtable on Poverty Reduction, which was recognized with the Canadian Urban Institute's David Crombie Leadership Award in 2009 and was a collective impact initiative. In her career, Liz has held leadership positions with YWCA Hamilton, Volunteer Hamilton and Volunteer Canada. In 2002, Liz completed a Masters of Management for National Voluntary Sector Leaders through McGill University. Liz was awarded a Queen's Jubilee Medal in 2002 for her leadership in the voluntary sector, was an Athena Award finalist and in 2004 was awarded the Women in in the Workplace award from the City of Hamilton.
Brought to you by: