Regional/Rural Placement Webinar 2021
Information webinar promoting regional and rural placements for Nursing & Allied health students in Victoria
About this event
Attention Nursing & Allied Health Students
Deakin Rural Health, LaTrobe Rural Health School, Monash Rural Health & the University of Melbourne Department of Rural Health (Going Rural Health) are pleased to host an information webinar about regional and rural placements in Victoria. The webinar will cover all aspects of preparing for regional or rural placements to have the best experience possible, as well as why they are such important learning experiences for students and local communities.
We will be addressing the following;
Why do a regional or rural placement?
Information on student supports available
Information about student accommodation
The Webinar will feature a live student & new graduate panel with the opportunity to ask questions.
Online Event: Tuesday, 27th of April 2021 - 5pm AEST. Find the webinar recording here (Youtube)
Contact Trish Thorpe trish.thorpe@unimelb.edu.au with any queries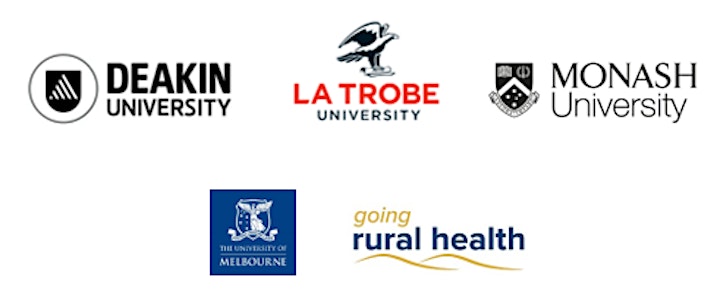 Organiser of Regional/Rural Placement Webinar 2021