Description
Business SA and Business Port Augusta will be co-hosting the Regional Voice forum at Northpoint Toyota. This forum gives you a chance to learn about the issues affecting the business community in the Port Augusta region.
Business SA will share the results of the biennial Regional Voice Survey – released late last year – focussing on concerns raised by more than 500 participants from across country South Australia.
To read more about the report, click here
This is your opportunity to discuss the issues facing businesses in and around Port Augusta and with the organisations which engage with all levels of government.
You've also told us you'd like to get an update on cyber security and protecting your assets when you're doing business over the internet, along with training tips and information about how to promote your services and products. Business SA will be running a session on cyber security, which will be conducted by CQR's client executive manager, Greg Starkey, who is an expert in this field.
Guests speakers on the night will also include; EML's Alex Flint, Small Business Commissioner's James Rock and Business SA's director of media and communications Verity Edwards.
Please join us to share your thoughts, have a drink and nibbles, and discuss your challenges and opportunities.
Guest Speakers: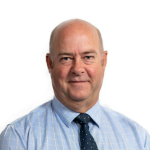 James Rock - Small Business Commissioner
James is the Case and Education Manager in the office of the small business commissioner.
James is a qualified lawyer and manages his team of 4 case officers who are tasked with dealing with enquiries from small businesses on a range of matters, with the focus on resolving business-to-business and business-to-government (including local government) disputes using negotiation or alternative dispute resolution.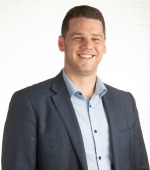 Alex Flint - EML
Alex Flint is the Regional Development Manager for EML, one of two Return to Work Agents acting on behalf of Return to Work SA. Alex has a relationship with regional SA, growing up in the South East on a grazing property. Alex has a Graduate Certificate in Business Administration and has worked for EML for the past 8 years, with extensive knowledge and experience across several Return to Work Schemes.
EML is committed to achieving industry-leading return to work outcomes and improving work health and safety for the benefit of workers, employers and the broader community.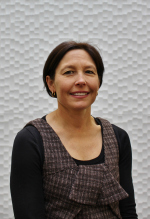 Verity Edwards - Business SA
Verity Edwards is Business SA's Director of Media and Communications. She has worked in the media for the past 23 years, and been in her role at Business SA since July, 2017.
Prior to joining Business SA, Verity spent 12 years working in the Adelaide bureau of The Australian, including four years as the paper's Weekend Professional editor, undertaken stints as bureau chief, Weekend Australian Magazine contributor, workplace columnist in The Deal and as a feature and news writer.
She has also worked at Messenger Newspapers, Channel 7, 5AA and the ABC, working in roles from reporting, news reading and covering sport to program producing.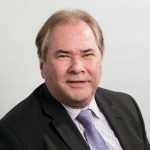 Greg Starkey - CQR
Greg holds tertiary qualifications in mathematics and computer science from the Australian National University and Canberra University. He is a member of the Australian Information Security Association.
Greg has over 30 years' experience in the IT industry. He started his career with the Australian Federal Police developing computer technology for forensic and criminal investigations working collaboratively with UK Home Office, FBI and US Secret Service. Since moving to Adelaide in 1985 Greg has worked in business management roles for several global information technology companies (Oracle, HP & Dell). For the past nine years Greg has been the manager of government and commercial business at CQR Consulting Australia assisting businesses to improve their resilient against cyber threats by educating their people, reviewing their processes and assessing their technology.
CQR is one of Australia's largest independent cyber security services companies with its head office in Adelaide. It has international offices in the UK and the USA. CQR employs a team of security specialists which provide business cyber risk and technical assessment services to federal, state and local governments, defence, financial institutions, critical infrastructure utilities, the mining sector and the SME market.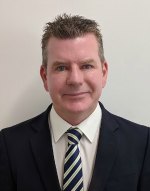 Tony Robinson - Northpoint Upper Spencer Gulf
29 years in Motor vehicle industry, 7 years with Northpoint, General Sales Manager of Upper Spencer gulf for last 12 months, moved to Port Augusta 12 months ago after we did our 2 million dollar redevelopment of our site adding the Ford and Hyundai franchise with our current Toyota, Hino and Used vehicles.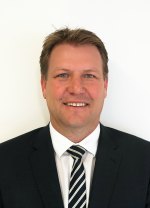 Ben Goldsmith - Northpoint Toyota
Since 2004 Ben has held multiple leadership positions within the Northpoint team. He is now Dealer Principle for Northpoint Toyota and Northpoint Hino, as well as CEO of Ducala which is the overseeing company of all Northpoint franchises and locations.
Ben has a wealth of experience both within and outside the Automotive industry and is passionate about creating a positive environment full of memorable experiences for everyone who comes into contact with Northpoint.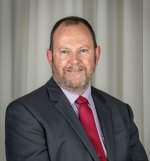 John Banks - Port Augusta Council
Appointed as Chief Executive Officer Port Augusta City Council in August 2014.
Over 34 years' experience in Local Government, including 27 years as a Senior Executive and Chief Executive Officer in metropolitan, rural and remote Councils within the Northern Territory and South Australia.
Program Partners: