Description
On Wednesday 10 April 2019, Loxton Chamber of Commerce and Business SA will be co-hosting the Regional Voice forum at the Loxton Research Centre.
Following our most recent Regional Voice Survey, as a local business owner or operator, we warmly invite you to join us to discuss how we can help your business be more productive and prosperous. To read more about the report, click here.
As well as Verity Edwards, Business SA's director of media and communications discussing the survey, guest speakers on the night include; EML's Alex Flint, Small Business Commissioner John Chapman, Barbara-Ann Cowey, PIRSA who will provide an update on the workings of the fruit fly command centre and drought response units at the Loxton Research Centre. Greg Starkey, client executive manager, CQR will also be running a short course on the night about cybersecurity, which will include:
Protecting your assets when you're doing business over the internet

Cybersecurity training tips

How to promote your services and products online
To book your ticket to this free event, please register by clicking the 'Register' button.

Guest Speakers:
John Chapman - Small Business Commisioner
John Chapman was first appointed Small Business Commissioner in 2014 and was reappointed for a further four years in 2017.
The role of Small Business Commissioner, under the Small Business Commissioner Act 2011, includes alternative dispute resolution for business disputes, providing information to small businesses and advocating on their behalf.
In addition, he is responsible for the administration of the, Retail and Commercial Leases Act 1995, the Farm Debt Mediation Act 2018 and he also oversights the Building and Construction Security of Payment Act 2009. He has responsibilities under a number of other Acts including: the Fair Trading Act 1987, Late Payment of Government Debts (Interest) Act 2013, and the Local Government Act 1999.
He brings to the role extensive experience at senior executive level in public, private and not-for-profit sectors. He is also an experienced board director and fellow and graduate of the Australian Institute of Company Directors.
He completed a Masters of Business Administration at the Adelaide University Graduate School of Business in 2004.
John was the Chief Executive Officer of the Motor Trade Association of South Australia for over eight years between 2005 and 2014 where he played the lead role in assisting members in the areas of advocacy at state and federal levels, industrial relations, industry information, and environmental education. He was responsible for the MTA's Registered Training Organisation and Group Training Scheme which employed more than 550 apprentices and trainees.
He has held a number of board positions including:
President of Group Training Australia (SA);
Founding Director of Auto Skills Australia – the automotive industry's national training body; and
Councillor on the National Motor Vehicle Theft Reduction Council.
Interim TAFESA Director April 2018 - current
Before joining the MTA, he was the General Manager – International Business at Business SA and held a number of executive positions with, Insurance Australia Group.
Earlier career history has included senior experience within the South Australian Government including as an Executive Director in the Department of Premier and Cabinet with responsibilities for all economic related cabinet items, policies and policy implementation including major projects.
John has also worked as a Chief of Staff to former SA Premier Hon. John Olsen as well as Deputy Premier and Treasurer Hon. Stephen Baker.
As a journalist, John worked with the Australian Broadcasting Corporation specialising in finance, political and industrial reporting for both radio and TV.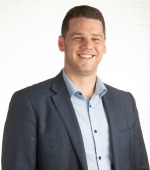 Alex Flint - EML
Alex Flint is the Regional Development Manager for EML, Claims Agent acting on behalf of Return to Work SA. Alex has a relationship with regional SA, growing up in the South East on a grazing property. Alex has a Graduate Certificate in Business Administration and has worked for EML for the past 8 years, with extensive knowledge and experience across several Return to Work Schemes.
EML is committed to achieving industry-leading return to work outcomes and improving work health and safety for the benefit of workers, employers and the broader community.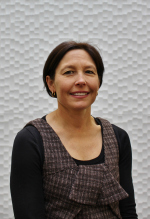 Verity Edwards - Business SA
Verity Edwards is Business SA's Director of Media and Communications. She has worked in the media for the past 23 years, and been in her role at Business SA since July, 2017.
Prior to joining Business SA, Verity spent 12 years working in the Adelaide bureau of The Australian, including four years as the paper's Weekend Professional editor, undertaken stints as bureau chief, Weekend Australian Magazine contributor, workplace columnist in The Deal and as a feature and news writer.
She has also worked at Messenger Newspapers, Channel 7, 5AA and the ABC, working in roles from reporting, news reading and covering sport to program producing.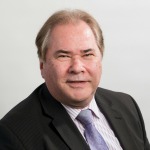 Greg Starkey - CQR
Greg holds tertiary qualifications in mathematics and computer science from the Australian National University and Canberra University. He is a member of the Australian Information Security Association.
Greg has over 30 years' experience in the IT industry. He started his career with the Australian Federal Police developing computer technology for forensic and criminal investigations working collaboratively with UK Home Office, FBI and US Secret Service. Since moving to Adelaide in 1985 Greg has worked in business management roles for several global information technology companies (Oracle, HP & Dell). For the past nine years Greg has been the manager of government and commercial business at CQR Consulting Australia assisting businesses to improve their resilient against cyber threats by educating their people, reviewing their processes and assessing their technology.
CQR is one of Australia's largest independent cyber security services companies with its head office in Adelaide. It has international offices in the UK and the USA. CQR employs a team of security specialists which provide business cyber risk and technical assessment services to federal, state and local governments, defence, financial institutions, critical infrastructure utilities, the mining sector and the SME market.
Barbara-Ann Cowey - PIRSA
Barbara-Ann returned to PIRSA in April 2018 as Regional Coordinator Murraylands and Riverland in the Regions SA team after a 10-year regional absence. With the recent dry land drought announcements, the role has a strong focus around regional drought response. Prior to leaving the region Barbara-Ann's role with PIRSA was Drought Coordinator Riverland Murraylands in the Millennial drought.
In Adelaide Barbara-Ann has worked as Ministerial Adviser River Murray for the Hon Karlene Maywald, Senior Policy Adviser, Business SA predominately working on 2012 WHS Harmonisation, Vet Reform and increasing the awareness of Environmental impacts and industries. She has also been an RAA Manager Policy and Research, which saw some exciting developments in member engagement and member directed policy, along with broader right to repair and changes within the industry with the restructures of the automotive industry.
Program Partners: