Event Information
Location
Multiple Locations
NSW
Australia
Description
This Gifted Awareness Week GFSG Inc is hitting the road and visiting 3 locations in 3 days!
The focus - and purpose - of this workshop series is "connection":
- Connecting experts in the field of gifted education with families of gifted children.
- Strengthening connections between GFSG Inc and its regional membership.
- Connecting local families in regional areas.
- Supporting families in connecting with schools, fostering collaborative relationships for effective education of gifted children.
"Parenting the Gifted; Nurturing their Potential" will present in Nowra on Friday 23rd March; Bathurst on Saturday 24th March, and Lisarow (Central Coast) on Sunday 25th March 2018. Bookings are available for each venue below. Early bird rates and GFSG Inc financial member rates are available for each location.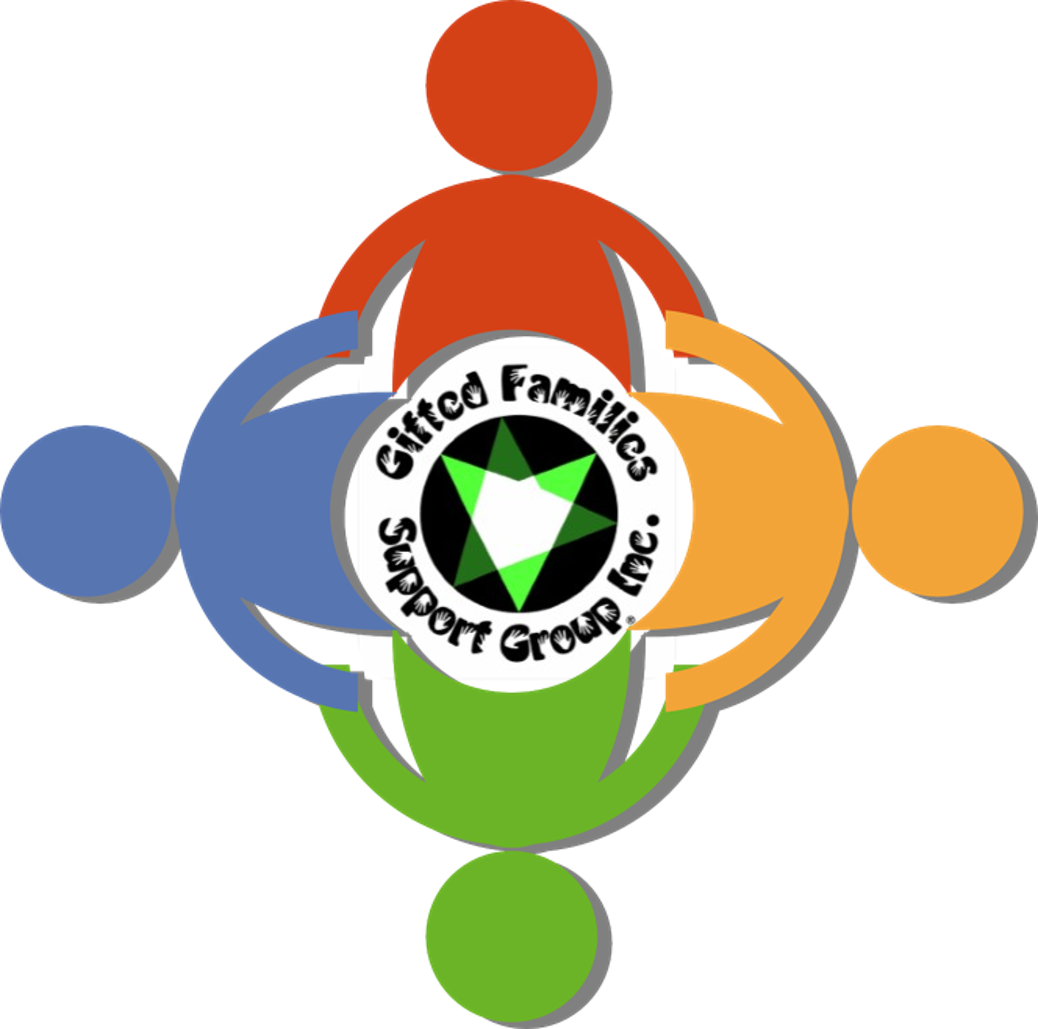 Parenting the Gifted; Nurturing their Potential
Any population of children that develops at a different pace and has certain characteristics has specific needs related to parenting and teaching. So it is with gifted children, who exhibit patterns of development, learning and behaviour that are indicative of their cognitive differences. The characteristics and special support needs of gifted children highlight that parenting and teaching practices must be adjusted in order to address their complex needs. It is important to examine and understand parenting practices that guide gifted children to develop academic potential while ensuring social, emotional and psychological health and well-being.
In today's society, schools and parents are responding to increased expectations and time constraints. Effective partnerships between teachers and parents have become essential to meet the individual needs of children. Building positive connections with schools and educators can lead to your gifted child feeling more supported, with a deeper understanding of learning needs, ultimately leading to better academic outcomes. Parents of gifted and twice-exceptional children often believe that positive communication with schools is important, although sadly it is not always of high quality. How to best build relationships with schools will be discussed.
The Presenters:
Michele Juratowitch, Director of Clearing Skies, provides services for gifted children, parents, schools, organisations and institutions. She has lectured in postgraduate courses, conducted research, and delivered programs for parents and students at GERRIC, UNSW. Michele was awarded a Churchill Fellowship to study gifted children. She is a researcher, author and conference presenter. During the workshop series Michele will present to families on connecting with and supporting gifted children in the home environment. She will lead group discussion during breakout sessions, and will participate in a Q&A panel to conclude each event.
Geraldine Townend is a published academic with interest and expertise in the area of twice-exceptionality. A Research Fellow at the Griffith Institute of Educational Research, her research focuses on supporting students to aspire to their potential in education. She is writing a book to support students with optimal school outcomes. During the workshop series Geraldine will present to families on developing collaborative and effective home-school relationships to support gifted children in educational settings. She will lead group discussion during breakout sessions, and will participate in a Q&A panel to conclude each event.
GFSG Inc committee members Melinda Gindy and Rebecca McKeon will also support the breakout sessions and Q&A panel.
Rebecca McKeon is the Vice President of Gifted Families Support Group Inc and is passionate about supporting gifted children, their families and their educators. As a Speech Pathologist working with gifted children with learning disabilities, Rebecca brings understanding and experience from a professional perspective, while as mum to three gifted and GLD school-aged daughters, she understands this journey on a personal level.
Melinda Gindy is a music teacher with experience across both primary and secondary settings. She is the President of GFSG Inc., the NSW association represented on the Australian Association for the Education of the Gifted and Talented (AAEGT). As well as the national association's Vice-President, Melinda is National Facilitator of Gifted Awareness Week Australia. She served on the organising committees for the 2016 National Gifted Conference, the 2017 Gifted Awareness Forum for Educators, and the 22nd Biennial World Gifted Conference. Recent post-graduate study led Melinda to develop an online resource for music teachers of GLD students. An invited speaker on GLD at the 2017 Special Needs Education Summit and 2017 2E Leadership and Research Symposium, USA, Melinda has also presented on GLD at several conferences, including 2017 World Gifted.
The focus of each aspect of the presentation will be practical and positive strategies for families to use in supporting gifted children. Attendees are welcome to attend regardless of the stage of the "journey" they find themselves at, or their level of experience with giftedness. Pre-reading materials are provided in order to establish a common understanding of definitions, and reading is strongly recommended as this material will not be covered in the presentations. Beginning with a common understanding of definitions and models of giftedness will allow the presentation focus to remain on practical strategies.
The Locations:
NOWRA
Friday 23rd March, 6:00-8:30pm (registration 5:30pm)
University of Wollongong, Shoalhaven Campus
BATHURST
Saturday 24th March, 2:00-4:30pm (registration 1:30pm)
Charles Sturt University, Bathurst
LISAROW (CENTRAL COAST)
Sunday 25th March, 1:00-3:30pm (registration 12:30pm)
Lisarow High School, Central Coast
Cost:
Early Bird (for registration on or before Sunday 18th March):
GFSG Inc. Financial Members: $15
Non-Members: $25
Regular Rate (for registration from Monday 19th March)
GFSG Inc. Financial Members: $25
Non-Members: $35
Please Note:
Specific details including meeting rooms and maps will be emailed prior to the event.
In the interests of maximising the discussion opportunities and focus of the group, this event is not open to children - alternative childcare arrangements must be made.
While families of gifted children are the target audience of the workshop series, professionals and other interested parties are welcome to attend.
Every endeavour will be made to have each event commence on time. Registration opens 30 minutes prior to the event start-time.
Date and Time
Location
Multiple Locations
NSW
Australia
Refund Policy