Description
The regional nephrology weekend is an opportunity for renal trainees to learn about a variety of regional nephrology practices, clinic set up options and management of general medical and nephrology cases.
The weekend will be run by eight regional nephrologists from around Australia enabling opportunity for networking and an overview of current regional training and career opportunities.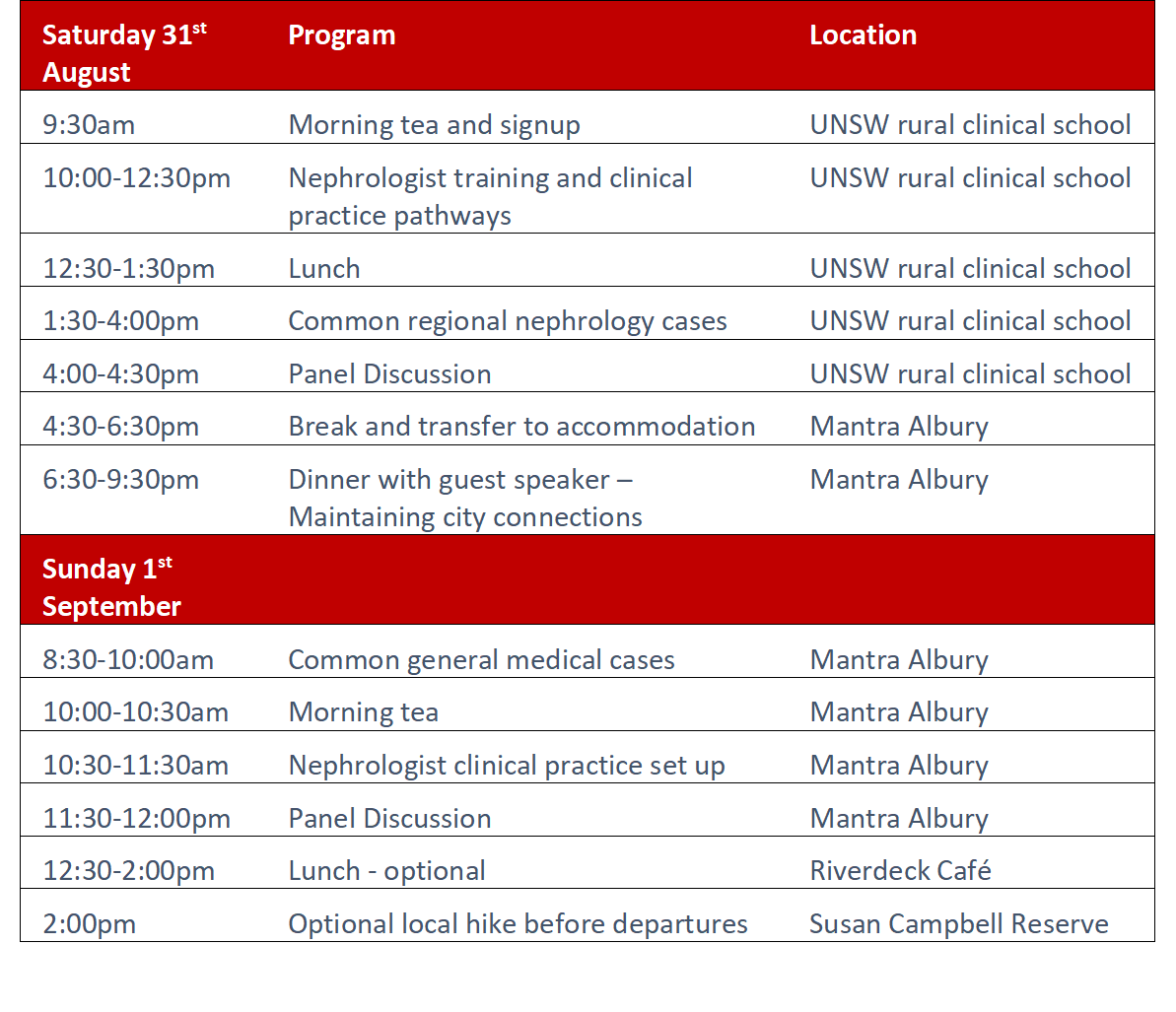 Event registration includes:
2 days of education program
Dinner event Sat 31st at Mantra Albury
1 night accommodation Sat 31st at Mantra Albury
Airport and hotel transfers if required
Trainees will need to arrange their own transport to and from the event.
Please contact Mantra Albury if an extra night accommodation is required.