RegenAG® 3-Day Biofertiliser Course - Inkerman, Qld

Tuesday, March 14, 2017 at 8:30 AM

-

Thursday, March 16, 2017 at 5:00 PM (AEST)
Event Details
Join RegenAG's own Kym Kruse for a three-day workshop on how biofertilisers can drastically increase your on-farm fertility and save you tens of thousands of dollars a year on inputs.

Representing the pioneering work of Latin American based organisation Mashumus,  Kym will lead you through the why and how of making your own organic fertilisers out of easily available ingredients. 

This workshop focuses on practical techniques of defining what your soil needs and enhancing it by applying biofertilizers for small, medium and larger-scale farming, horticulture and forestry operations.

 

 

Over the last 20 years, pioneering scientists in Latin America have developed a range of 'farm-made' BioFertilizers to replace energy-intensive and expensive artificial fertilizers. These techniques have enabled farmers across Latin America access to the tools and knowledge needed to get themselves 'off the drip' of increasingly unaffordable artificial fertilizers.

And now we're continuing the job of bring this knowledge to regions across Australia, including Inkerman, Qld for the second time!

This very popular hands-on workshop will re-define the role that bio-fertilizers and organic inputs can play on your property in addressing soil health, plant nutrition, pest control and fungal disease control + thorough explanation and demonstration of equipment and processes.

Learn methods that are scaleable and suitable for all farming enterprises. This course places technology in the hands of farmers, teaching you how to produce your own inputs from available resources.

 

One tonne of healthy topsoil will typically harbor as much as 25% of its weight in living microorganisms. Encouraging more microbiology (of the right kind) to your soil strengthens its structure, makes nutrients available to the plants above, builds humus and leads to resilient, productive soils, naturally.

Biofetilisers and other soluble mineral inputs can be made using everyday organic materials that are already present on the average farm. Biologically available minerals can be applied via foliar spray or as a soil drench for immediate uptake by your crop. With the nutritional requirements of your crop met, it will be less susceptible to disease and attack.

This workshop will introduce multiple techniques for making a range of inputs, using fermentation and brewing processes that are easily within the scope of the average landowner. 

 

This workshop will cover:

Biofertiliser brewing

Soluble Lime Sulphur production

Chromatography soil analysis

Bokashi Compost making

On-farm microbial re-production

Efficient Sulphate utilisation

Soluble Phosphorus production

Pumpkin Biofertiliser

EM production and more…..

 Please wear appropriate clothing for a practical workshop environment.

We will be spending a portion of each day outside  

Registration for this workshop includes lunch, morning and afternoon tea. 
Workshop venue:
This workshop will be held at Gary and Angela Spotswood's Inkerman Farm located at 97 Arthur Spotswood Road, Mt Alma, Inkerman Qld 4806


About the teacher:
Kym Kruse 
is a designer, consultant and educator who works with farmers, natural resource management groups, local government and industry representatives, schools, sustainable backyard developers and indigenous communities across a wide range of bioregions, farms, watersheds andurban environments. Kym's background is in Integrated Rice and Duck Cultivation, Whole Farm Design and Regenerative Agriculture methodology.
Kym has co-founded: FreeRange Permaculture, non-forprofit community group Permaculture Cairns, King Brown Technologies and RegenAG®. Currently Kym works for RegenAG® to establish collaborative regional partnerships, farmer to farmer networks and convenes Regenerative Agriculture events around Australia. He is an entertaining speaker well known for his passionate and whole-hearted persistent promotion of how thoughtful design and Regenerative Agriculture can build the future for resilient, profitable and regenerative farming and urban communities. 
Kym is authorised in Australia to train and consult in methods developed by Latin American organisation MasHumus, whose work he will present at this workshop.
2013 Study Tour of Latin America Trailer
In September 2013, we took 17 farmers from Australia on a Study Tour of Latin America looking at the methods of MasHumus. We visited 12 farms, everything from bananas to roses, avocados to papayas, chickens to lettuces and vegies. It was an incredibly inspiring experience and proved to our farmers that the MasHumus methods work on any scale, even the biggest in the world. 
Click the picture below and then scroll down to view the DVD trailer of the trip: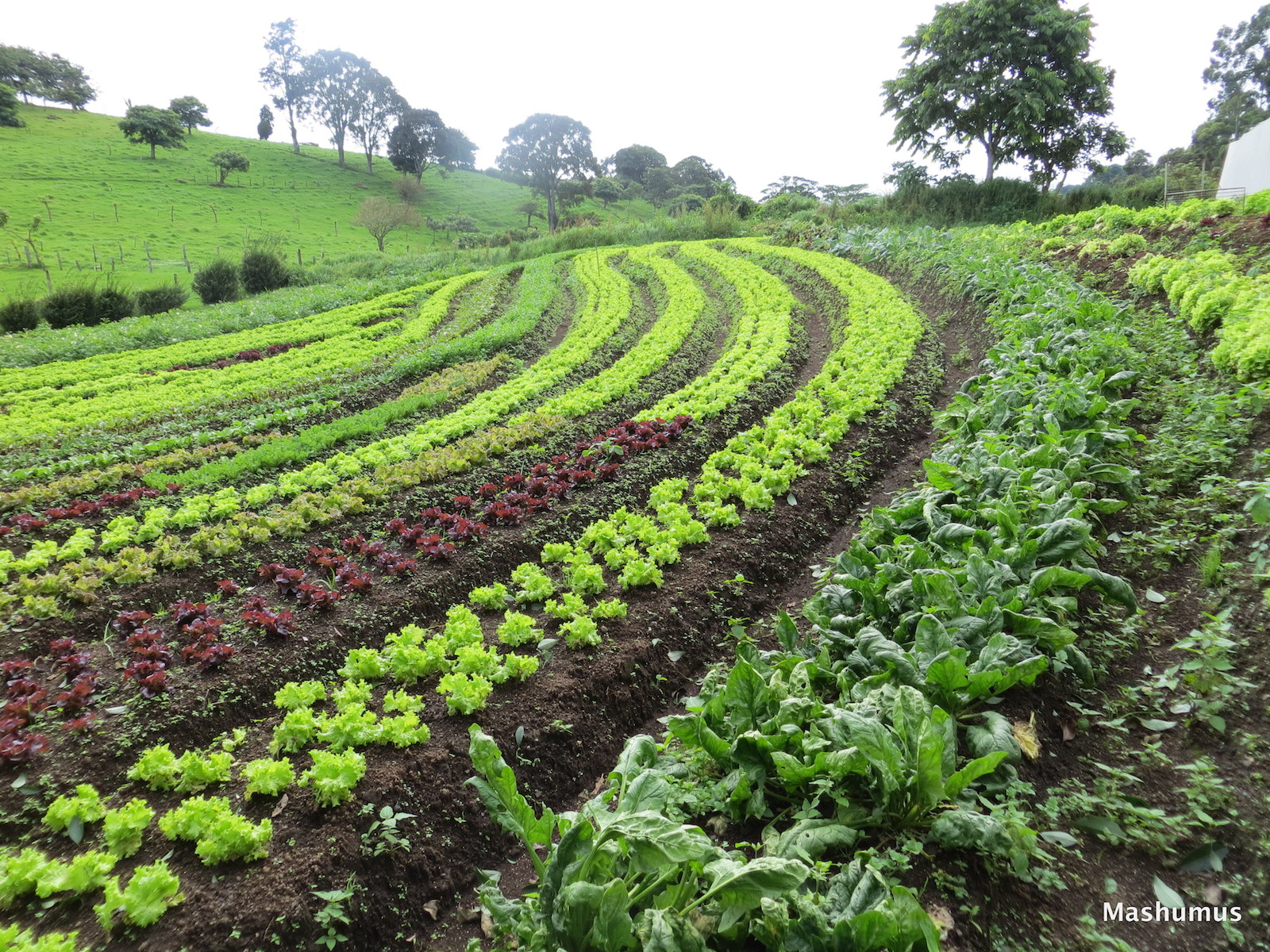 ---
Booking into this course: 
Bookings for this course or enquiries can me made by contacting RegenAG® via Email: 
info@regenag.com
 or Office
 on (07) 4086 8019.


Have questions about RegenAG® 3-Day Biofertiliser Course - Inkerman, Qld?
Contact RegenAG®
When & Where

97 Arthur Spotswood Road

Mount Alma, Inkermann, Qld 4806
Australia

Tuesday, March 14, 2017 at 8:30 AM

-

Thursday, March 16, 2017 at 5:00 PM (AEST)
Add to my calendar
Organizer
RegenAG® is a community based family enterprise committed to helping regenerate Australia's farms, soils, communities and on-farm livelihoods. RegenAG®'s charter is to provide farmers, land holders and communities with education and training opportunities to learn from the world's most innovative and effective regenerative agriculture practitioners in a wide range of fields:
Holistic Management® / Keyline® / Pasture Cropping / Biofertilisers / Chromatography/ Microbe reproduction/ Building Local Food Systems / Beyond Organic Farming / Integrated Farm Design and more...
Our unique line up of instructors are some of the very innovators currently smashing records across the globe for on-farm profits, topsoil creation, creating oasis from wastelands and building local markets through regenerative techniques. They have proven that regenerative agriculture can be extremely profitable, scalable, replicable, understood and enthusiastically implemented when the opportunity for learning those techniques is presented and made available. Our courses, practical workshops and events provide access to and empower participants with the essential skills and knowledge needed to transform our landscapes, food systems and communities.
We are committed to supporting our learning communities post course through our RegenAG® Farmer's Network and collaboration with regional bodies, Landcare organisations and local councils to provide practical assistance during transition and to facilitate opportunities for further knowledge transfer within regions around Australia. All the regenerative methodologies and techniques we teach and promote work together as a powerful 'tool kit' to regenerate Australia's farms, soils, communities and on-farm livelihoods.
We believe that by empowering farmers, landholders, consumers and professional organisations with the RegenAG® 'tool kit' to regenerative profitability in all it's manifestations, the potential beyond this for broad-scale community profitability and environmental regeneration as a result, is unlimited.