Raintree Farm in Denmark is hosting a 'Regen in Practice' event! Join farmers and industry leaders for talks, farm tour, lunch & sundowner.
About this event

Regen in Practice at Raintree Farm
What: Talks, food & farm tour on regenerative farming
When: Friday the 3rd of Dec, 2021
Where: The Dam, 305 Wentworth Road, Denmark, WA
On the 3rd of December, Raintree Farm is hosting a 'regen in practice' event, including talks by leaders in regenerative farming, a farm tour of the property, a networking lunch and a sundowner on the deck of the The Dam.
Steve Birkbeck's family property - Raintree Farm - is situated in Denmark, Western Australia. Raintree Farm has been investing in regenerative farming principles for a number of years, and converting farm produce into marketable goods.
Regenerative farming is an emerging agricultural system that is designed to complement natural systems and improve the surrounding environment. This can include practices such as rotational livestock grazing, stimulating soil biology, building organic matter and sequestering atmospheric carbon.
Raintree Farm is a mixed farming enterprise including industrial hemp, grass-fed beef, truffles, marron and aromatics. Raintree hosts a brand-new licensed venue and microbrewery, The Dam.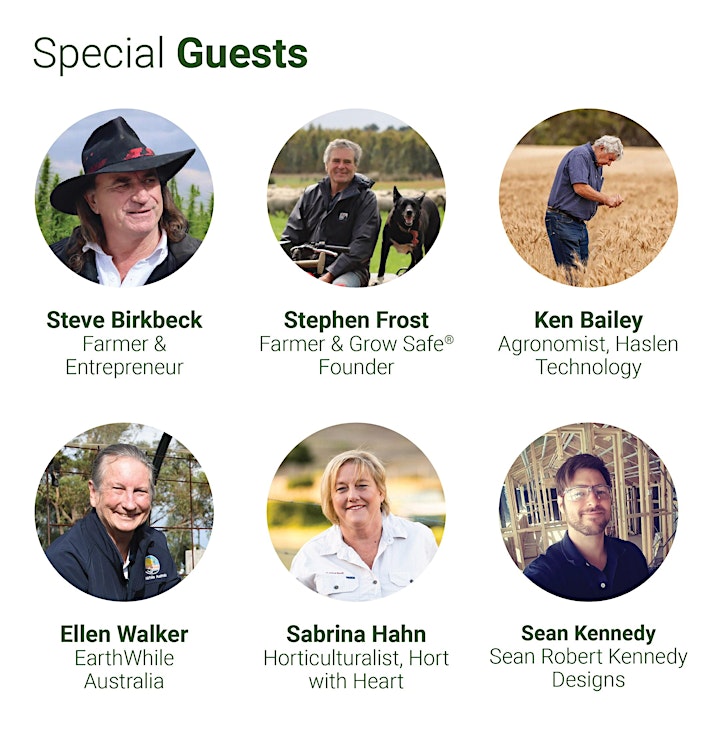 Special guests include:
Steve Birkbeck – Entrepreneur, Farmer
The founder of Albany's Sandalwood Factory, Steve is now focused on growing and marketing the regen produce grown at Raintree Farm.
Stephen Frost – Farmer, Founder of Grow Safe
Stephen founded Australian Mineral Fertilisers in the year 2000. Today Stephen is often educating other farmers on productive regen practices at his sheep property - Stonemeal Farm in Narrikup.
Ken Bailey – Agronomist, Haslen Technology
Ken is an independent agronomist, with experience in regenerative, organic and conventional farming systems across Western Australia. Ken specialised in compost and carbon sequestration.
Ellen Walker – EarthWhile Australia
Ellen is a founding partner of EarthWhile Australia, conducting soil health and microscope workshops across WA. Ellen works closely with farmers, grower groups and government bodies.
Sabrina Hahn – Horticulturalist, Hort with Heart
Sabrina Hahn is a renown horticulturalist, with a regular gardening segment on ABC radio. Sabrina is passionate about soil health and the quality of food.
Sean Kennedy – Sean Robert Kennedy Designs
Sean specialises in building construction and design, with a focus on alternative and sustainable building materials. Sean is Certified Installer of Hempcrete products in WA.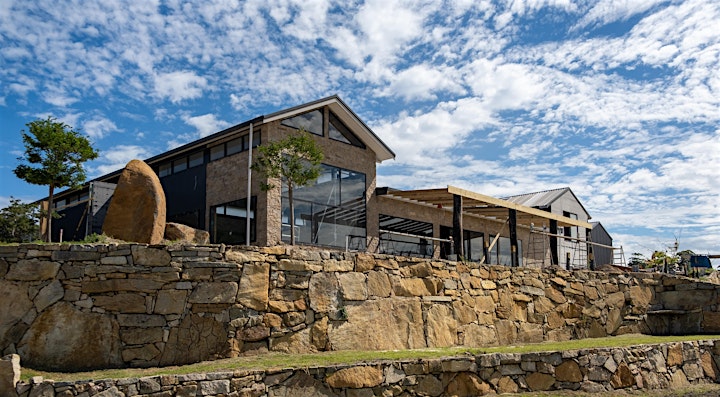 Tickets include talks, farm tour, lunch and sundowner.
The Dam is a licenced venue, those under 18 are required to be accompanied by an adult. The Dam will be open for dinner at event close.
For ticketing assistance call event sponsor Grow Safe
(08) 9851 7222