Description
The Showcase is going ahead this Friday! The flood waters have receded in Logan and the venue was not impacted.
Come and celebrate achievements in refugee health at the Refugee Health and Wellbeing Showcase!
Multiculturalism is key to Queensland's communities, providing a diversity of ideas, customs and skills which make our communities a vibrant place to be.

Queensland Health is committed to improving the health of all Queenslanders, regardless of background. This is why we have developed the Refugee Health and Wellbeing Policy and Action Plan, which is aimed at ensuring all refugees settling in Queensland have the best possible health and wellbeing.
The showcase is an opportunity for everybody to get involved and celebrate our multicultural community!
Join the Minister for Health and Minister for Ambulance Services, the Hon. Cameron Dick MP for:
the launch Refugee Health and Wellbeing: A Policy and Action Plan for Queensland
2017-2020
hear from the inspiring Dr Homa Forotan, former Young Queenslander of the Year, on her inspiring journey from Afghanistan to becoming a future leader in the Queensland health sector

celebrate the achievements of the Refugee Health Partnership Advisory Group Queensland and community leaders
see cultural performances by talented local artists
network with health professionals and community members
Children are welcome to attend as this is a family-friendly event.
Lunch will be provided.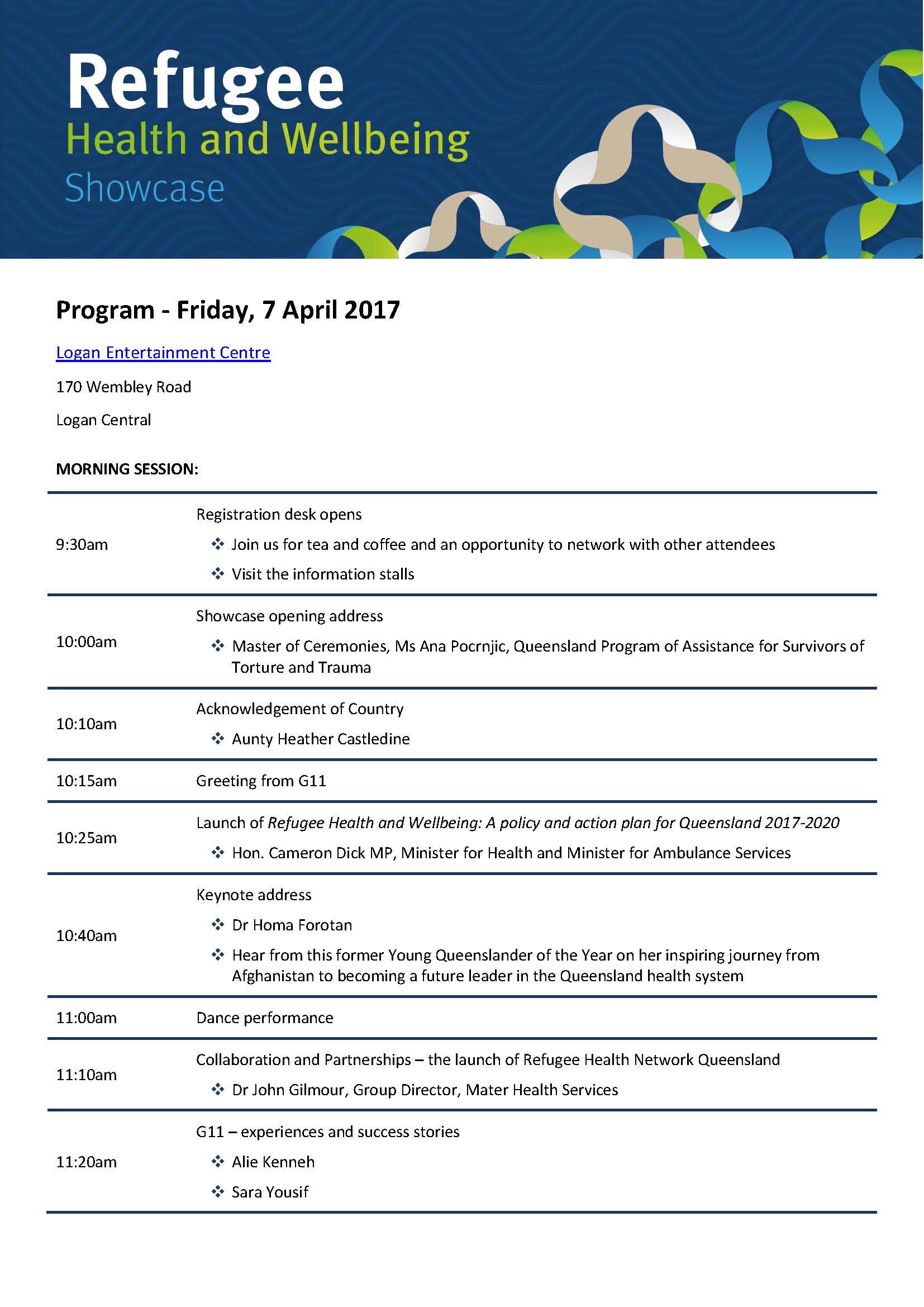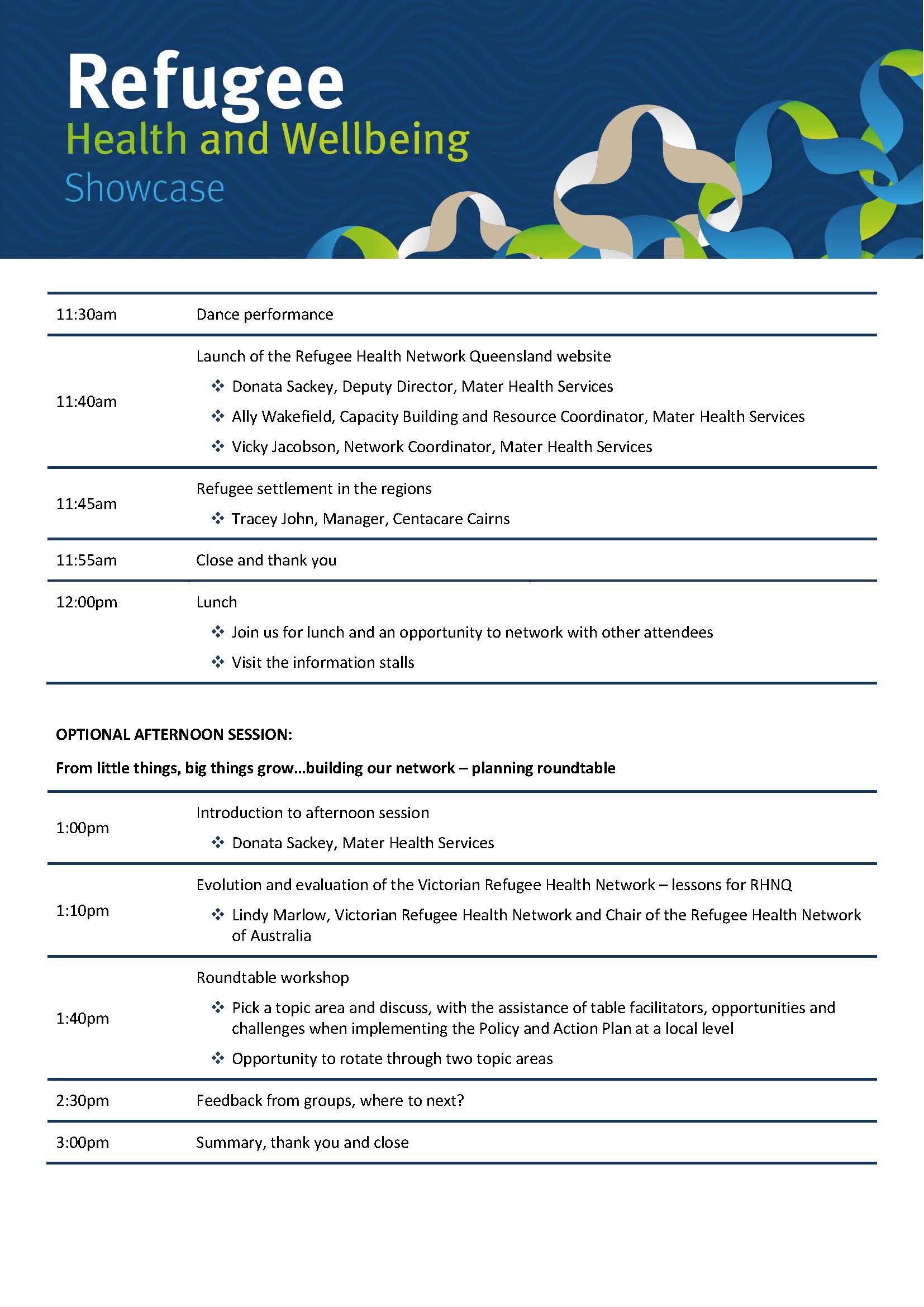 It is important to us that our event is accessible to everyone. If you are having difficultly registering, please contact Sally Gannon on 3222 2918 or Sally.Gannon@health.qld.gov.au.