Reframing The Narrative To Create Powerful Change - A Skill-Building Workshop

Tuesday, 2 May 2017 from 7:00 pm to 9:00 pm (AEST)
Event Details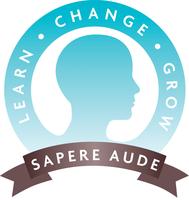 REFRAMING THE NARRATIVE TO CREATE POWERFUL CHANGE
ADAPTING THE THEORIES OF NARRATIVE COUNSELLING AND SOLUTION
FOCUSED THERAPY TO HYPNOTHERAPY TO CREATE POWERFUL CHANGE
A Skill-Building Workshop presented by Trish Dewberry
Solution-Focused Therapy and Narrative Therapy are two traditional, client-centred psychotherapies used to help clients reframe their experiences and create an awareness of the possibility of change in their lives.

---
In this workshop, you will
1. be introduced to the key components of both Solution-Focused Therapy and Narrative Therapy
2. develop an understanding of the type of situations where these therapies can be applied
3. gain a deeper understanding of how these therapies can be adapted and incorporated into your hypnotherapy sessions, and
4. learn techniques and practical skills that enable you to incorporate an understanding of each of these therapies into your work with clients, helping them to reframe their stories and create positive solutions that are life-changing
5. receive comprehensive notes and suggested script outlines that you can adapt in your own practice to suit each individual client.
---
The use of imagination and storytelling are central to these two therapies which makes them particularly well-suited to the hypnotherapeutic process. But what are these therapies, and how can they be adapted to integrate hypnotherapeutic techniques? A brief explanation of each is provided here.
NARRATIVE THERAPY
The premise of Narrative Therapy is one that is very familiar to hypnotherapists.
It says that

we live the story that we create for ourselves, both consciously and unconsciously, and 

our story is heavily influenced by our beliefs, values, skills and competencies
The narrative counsellor will apply skills in drawing out the story from each client to help them to become aware of their own narrative, and how this narrative informs their life story. If the narrative creates a dysfunction the counsellor will then help the client to recognize how the narrative impacts on them, and help the client to see that we are not our problems. Rather, problems or issues in our lives are experienced by us, and we can learn to separate from them, and most importantly, rewrite the narrative that created the problematic experience, and thus change the lived experience.

In hypnotherapy we often refer to this sort of outcome as reframing. Helping the client to take a different view, to put the problem or the issue into a different perspective and to then unconsciously accept this different perspective and so change our narrative. We are especially skilled at helping the client to recognize negative core beliefs that sabotage our lived experience, and then guiding them to change those unhelpful negative beliefs to positive alternative beliefs that support growth and personal satisfaction.
SOLUTION-FOCUSED THERAPY
The key idea in Solution-Focused Therapy is that it focuses on finding solutions to problems rather than the problem itself. This is often discussed in terms of 'brief therapies' in that the therapy avoids getting bogged down in why a problem exists, or how it is experienced. It is much more about finding a way to resolve the problem quickly. This therapy uses the idea of the 'magic question' to encourage the client to imagine what would be different if the problem magically disappeared. An awareness of how behavior can change when the client is removed from the problem and focused on the solution generates a powerful acceptance of the possibility of change.

Of course, this is another form of therapy that fits very neatly with the techniques that we hypnotherapists use. We strive to move our clients from being stuck in the problem to fully imagining what life is like without the problem, and to experiencing subconsciously what that problem free existence will look like, feel like, sound like etc. 
---
ABOUT THE TRAINER
Trish is a clinical hypnotherapist who completed her diploma in 2011. Trish has been a psychology teacher for 20 years, a general counsellor and a careers counsellor for 13 years. Her hypnotherapy is informed by the variety of approaches and theories that her previous work has exposed her to.
---
This workshop is provided for the purposes of Continuing Professional Development and as such is particularly suitable for experienced Clinical Hypnotherapists.
Academy of Hypnotic Science is a division of Stirling Institute of Australia (TOID: 21132).
When & Where

Academy of Hypnotic Science
44 Station Rd
Cheltenham, VIC 3192
Australia

Tuesday, 2 May 2017 from 7:00 pm to 9:00 pm (AEST)
Add to my calendar
Organiser
Australia's biggest and best place for government-accredited Clinical Hypnotherapy training.
We offer the government-accredited Diploma in Clinical Hypnotherapy, 10177NAT.
Academy of Hypnotic Science is a division of Stirling Institute of Australia, TOID 21132.