Are you a Business owner employing staff? Join us for this exciting event and prepare your business for a Covid bounce in 2022!
About this event
We are so excited to be back and out of lockdown!
Referral Hubs have always put on the best events in Melbourne and we are back at it once again, come join us for a great conversation on business growth and creating your offer…
Join us at our new home - Dexus Place in Melbourne as we build a new community of business owners who want to scale their businesses and take advantage of the Covid bounce in 2022.
We host monthly workshops and round table discussions where you will learn how to overcome common challenges facing Melbourne business owners from all industries.
This is a facilitated and private session where you will work with fellow business owners and entrepreneurs and learn from some of the best minds in the industry...
Our round table discussions are highly interactive, so come along and join the conversation.
Business Growth
Is your prospect pipeline full? Are you getting enough new leads and enquiries for your business? Is it time for a fresh perspective on how you can find more customers for your business?
Ben Kelly, Zip Digital will discuss the common pitfalls business owners are making with their digital assets…
Your Offer Stack
Have you really defined what your client really wants and needs? If so, how do you go about developing the customer journey? Scott Patterson, Uncommon Frank, will discuss building your offer stack.
Sami Sara, Partner, Lawcrest will lead a discussion on managing your brand and IP
Jason Knott, Director & Chartered Accountant, Knott Group – lead a discussion on how businesses can easily manage cashflow…
Lunch will be served and there will be ample time for networking and socialising.
So, if you have felt isolated and feel the need to socialise with likeminded individuals - register now as we have limited spots.
Please note that this event is only for business owners employing staff as many of our workshops are tailored to this audience.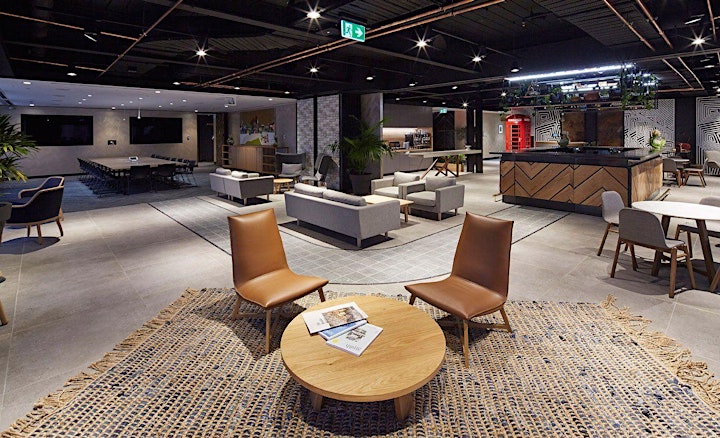 Organiser of Referral Hubs - Exclusively for Business Owners
At Referral Hubs we're passionate about networking and building amazing communities. So much so that we've created a business out of it, and we also love to run engaging events like these to help people connect and get the most out of their business.
Referral Hubs is an exciting, efficient and very effective model which has revolutionised the way business owners connect, learn and help/refer to one another.
Our format and operation suits today's time-poor, progressive leaders. It's ideal for those who:
want to meet and build relationships with other well-established, successful local business leaders
value the many benefits that truly effective networking and peer mentoring delivers
don't have the time to travel to weekly meetings