Description
REFER YOUR FRIENDS AND GET REWARDED!!!
This referral program is exclusive to Seed Training Group Trainees only.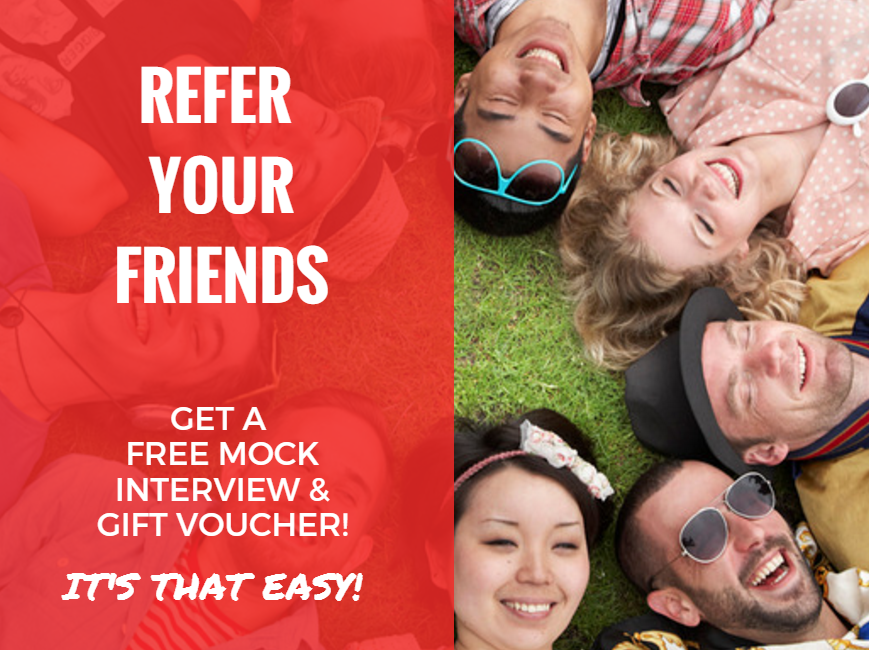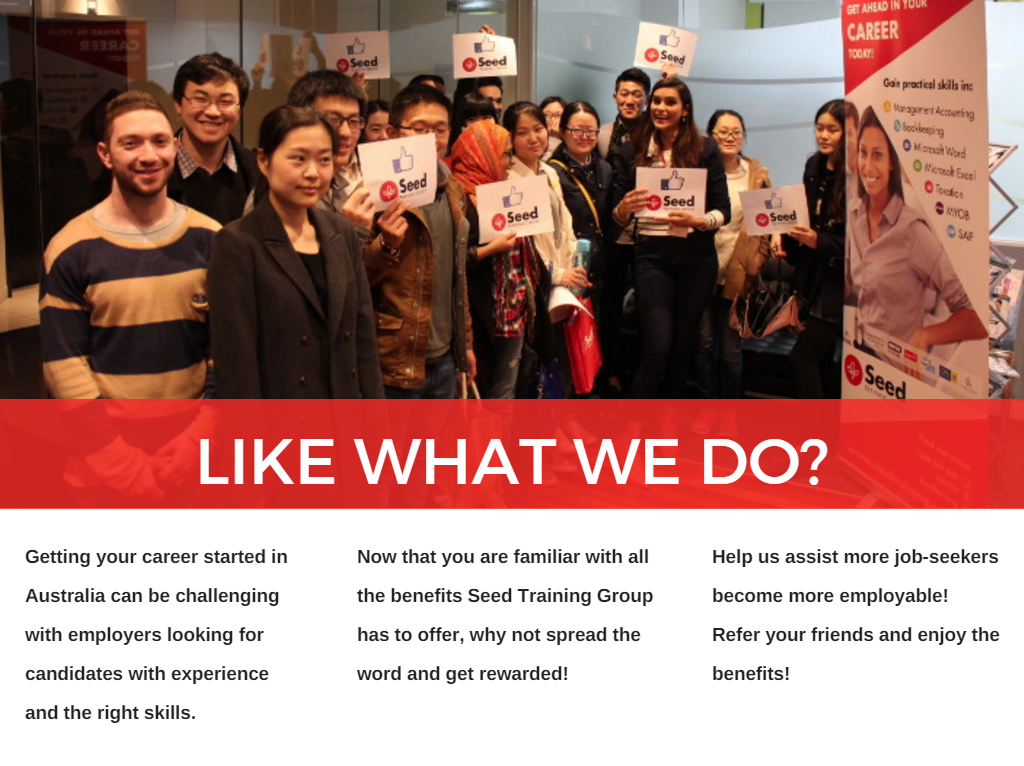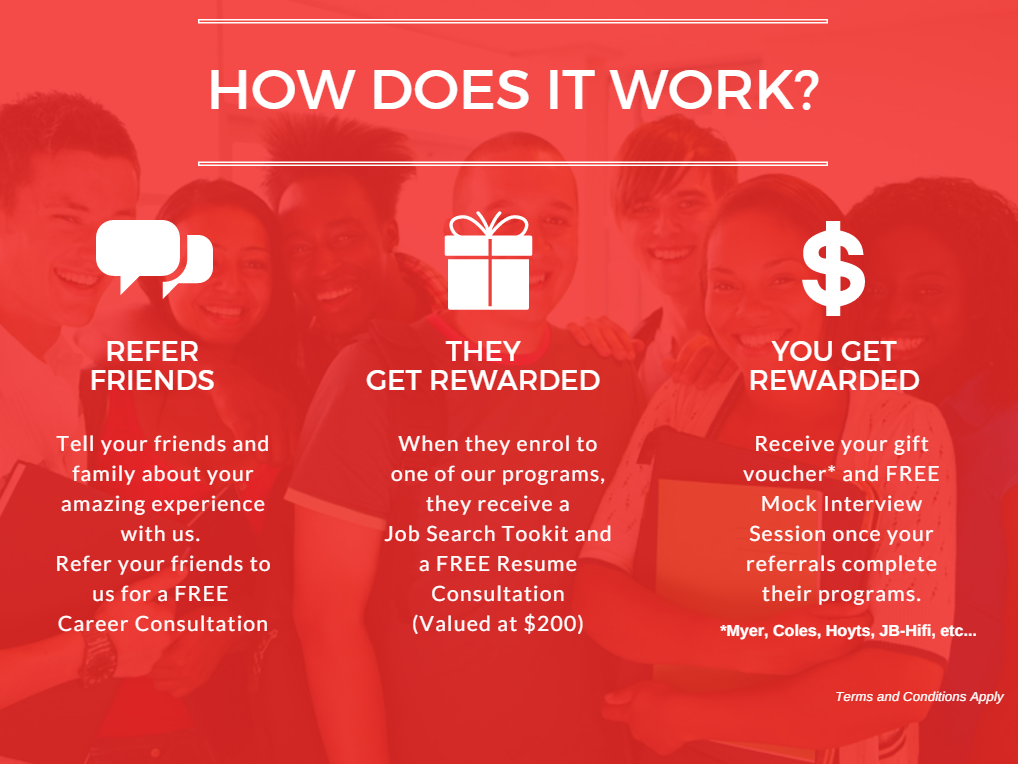 Fill out the form to register your friends' details and our friendly consultants will contact them to book their Free Consultation.
Make sure that they mention your name when they come in so they can enjoy the Free Gifts!
For more information, contact us:
A
Suite 1, Level 10, 356 Collins Street, Melbourne 3000
For every referral, you will get:
*$50 Gift Voucher for Individual Programs
*$100 Gift Voucher + FREE Mock Interview for Job-Ready Programs
You will receive your voucher and Mock Interview Session once your referrals have paid in full.