Description



How do you approach stress in the workplace?
Small changes can make big changes to your day-to-day well-being, effectiveness and happiness.
Shay and Katie from Anytime Fitness have developed a fantastic presentation that will take you through effective ways to maintain a healthy work and life balance.
What you will learn:
1. Stress Management Skills

2. Health and nutrition advice
3. How to increase production of your brain's feel-good endorphins
Start your day right and join us for a healthy Community Meets breakfast and learn some effective strategies to keep stress levels down.
This will also be an opportunity to network with like-minded professionals, so remember to bring your business cards. The event will take place in our newly refurbished coworking space, allowing you to stop and take in the amazing Auckland Harbour views.
About Shay and Katie: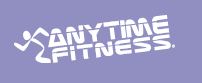 Shay and Katie are an energetic pair from the soon-to-open Anytime Fitness gym on Wyndham Street. Both health and fitness enthusiasts, these two have a passion to help combat stress in the workplace and inspire people to start living their best life.
How to get to Servcorp PwC Tower:


Train or Bus: 3-minute walk to the Britomart Transport Centre
Ferry: 3-minute walk to the Auckland Ferry Terminal
Questions:
If you have any questions about the event please email Jessica: Jessica.pryse-jones@servcorp.co.nz