Description
Early Career Researcher (ECR )
REDI capacity building series: ARC Grants
National Competitive Grant funding from the Australian Research Council is exactly that – competitive! It's never too early to start on that research idea, and it's never too early to start developing your track record. But nobody has unlimited time: where could our efforts be best directed when planning to apply for ARC funding?
Join REDI to find out more in an interactive panel discussion on ARC Grants.
This panel session will include successful grant winners A/Prof Ly Tran (current Future Fellow, previous DECRA fellow), Dr Radhika Gorur (current DECRA fellow), and Julianne Moss (director, REDI and Linkage recipient) will discuss ARC processes and application strategies across the range of schemes.
This session is aimed at early career researchers and completing HDR students who are contemplating future ARC grant applications in education research.
We will aim to cover:
What are the various ARC schemes (Discovery/Linkage, fellowships vs. project funding)
What goes into developing a mature research idea
What makes a project look attractive to the ARC
What makes a research team/researcher attractive to the ARC (and how to get involved as an ECR)
Tips and tricks for applications, including ROPES (research opportunity and performance evidence statement)
There will also be time for questions and discussion. If you have a burning question, please submit it as part of your registration!
Locations
REDI capacity building series will be hosted at the following campus:
Deakin Downtown: Level 12, Tower 2, Collins Square, 727 Collins Street, Docklands, VIC 3008
If you are unable to join us at Deakin Downtown, REDI capacity building session will be hosted at the following campuses via virtual meeting point (VMP):
Burwood campus: Meeting Room N1.012

Geelong (Waurn Ponds) campus: Video Meeting Room ic1.108
Warrnambool campus: Video Meeting Room D2.30

Thursday 14 June, 2:00 pm – 4:30 pm

Panellist for this session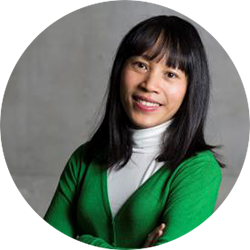 Associate Professor Lyn Tran
Ly Tran is an Associate Professor in the School of Education, Deakin University and an Australian Research Council Future Fellow. Her research focuses on international students across the school, VET and HE sectors, student mobility, the New Colombo Plan, staff professional learning in international education. She also undertakes projects on higher education, vocational education and graduate employability in Vietnam and China. Ly has been awarded four grants on international student mobility, internationalising teaching and learning and staff professional development in international education from the Australian Research Council. Ly's book, 'Teaching international students in vocational education: New pedagogical approaches', won the International Education Association of Australia (IEAA) Excellence Award for Best Practice/Innovation in International Education (https://shop.acer.edu.au/teaching-international-students-in-vocational-education).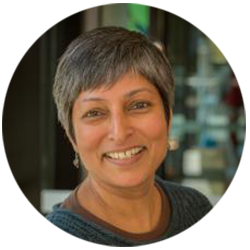 Dr
Radhika Gorur
Radhika Gorur is a DECRA Fellow at Deakin University, and a Director of the Laboratory of International Assessment Studies. She has a PhD in education (University of Melbourne), an MA in Curriculum and Teaching (Michigan State University), a Graduate Diploma in Education (University of Melbourne) and nearly 30 years of experience in teaching and leadership positions in schools in Nigeria, India, Oman and Australia. She has taught in the Master of Teaching program at Deakin Univeristy and the University of Melbourne.



Julianne Moss
My academic career is shaped by leadership of curriculum and educational change linked to an established program of innovative qualitative research. Over a forty year career in education I have upheld an enduring commitment to equity and social justice. My experience in education has been equally shared between the university sector and the school system. My research interests centre on leading change through a focus on curriculum theory, curriculum leadership, practitioner inquiry and qualitative research methodology, notably visual methods. My research program is developed from questions of equity, participation and agency and shows sustained links to schools, school systems and the professional work of early career teachers. I have contributed more than 100 publications that include book chapters, refereed journal articles, reports, professional books and other publications in a range of high standing international and national peer review publications and conference proceedings. My service contribution in additional to my leadership roles in higher education include the organisation of academic colloquia series; national president of the Australian Association for Research in Education (2013-14), an active member of major professional associations and conference committees; reviewing for international research panel reviews and promotion committees; editor of Teaching Education; membership of international editorial boards and regular reviewing for a range of social science journals in education, teaching and the arts.

The panel will be hosted by Dr Joanna Tai, Research Fellow at the Centre for Research in Assessment and Digital Learning (CRADLE), who submitted her first DECRA application this year.