Join this year's Castan Centre for Human Rights Law and King & Wood Mallesons Annual Lecture by The Honourable Justice Preston.
About this event

Recent Trends in Climate Litigation and Human Rights
There is increasing recognition of the intersection between human rights and climate change. On 8 October 2021, United Nations Human Rights Council resolution A/HRC/48/L.23/Rev.1 recognised the human right to a safe, clean, healthy and sustainable environment, and recognised the implications of climate change for this right. A cognate resolution (A/HRC/48/L.27) established a Special Rapporteur on the promotion and protection of human rights in the context of climate change.
The human rights implications of climate change are also being increasingly recognised in litigation. Cases such Leghari v Pakistan, Urgenda v The Netherlands and Neubauer v Germany established new readings of traditional human rights in a climate context. The ongoing case of Juliana et al. v US seeks recognition of a right to a stable climate as an extension of existing rights under the United States Constitution. Like litigation is pending in Brazil. Rights-based litigation in Australia is nascent. There is an increasing diversity of rights-based claims, including a recent complaint brought by eight Torres Strait Islander people against the Australian government to the United Nations Human Rights Committee.
This lecture will address human rights trends in climate litigation both in Australia and overseas, including examining the foundations of these trends, current cases, and possible future directions.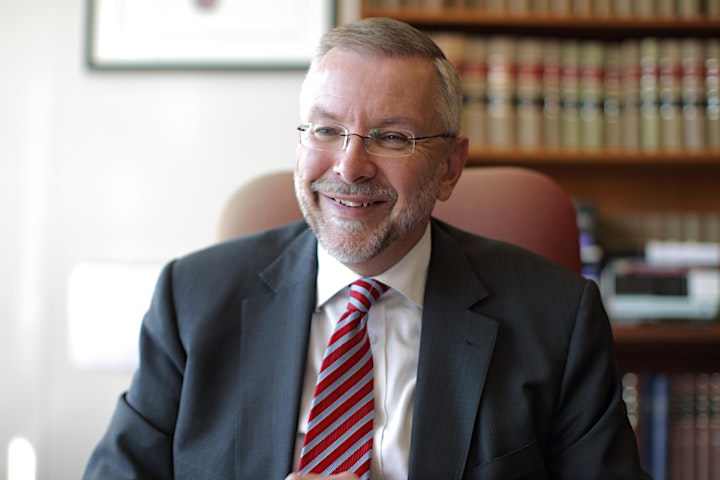 Speaker
The Hon. Justice Brian J Preston FRSN SC, Chief Judge of the Land and Environment Court of New South Wales
Justice Preston is the Chief Judge of the Land and Environment Court of New South Wales. Prior to being appointed in November 2005, he was a senior counsel practising primarily in New South Wales in environmental, planning, administrative and property law. He has lectured in post-graduate environmental law for over 30 years. He is the author of Australia's first book on environmental litigation and 139 articles, book chapters and reviews on environmental law, administrative and criminal law. He holds numerous editorial positions in environmental law publications and has been involved in a number of international environmental consultancies and capacity-building programs, including for judiciaries throughout Asia, Africa and the European Union.
Justice Preston is an Official Member of the Judicial Commission of NSW, Fellow of the Australian Academy of Law, Fellow of the Royal Society of NSW and Honorary Fellow of the Environment Institute of the Australia and New Zealand. He was awarded an honorary Doctor of Letters by Macquarie University in 2018. He is a member of various international environmental law committees and advisory boards, including the interim governing council of the Global Judicial Institute on the Environment and Chair of the Environmental Law Committee of the Law Association for Asia and the Pacific (LAWASIA). He is currently an Adjunct Professor at the University of Sydney, Western Sydney University and Southern Cross University.
In 2019 Justice Preston was a Visiting Fellow at Corpus Christi College, University of Oxford, and in 2020 was the Robert S Campbell Jr Visiting Fellow at Magdalen College, University of Oxford.

Opening remarks and introduction of Justice Preston: Professor the Hon Marilyn Warren AC QC Professor, former Chief Justice of The Supreme Court of Victoria
Professor the Hon Marilyn Warren AC QC is the former Chief Justice of Victoria (2003-2017). At the time she stepped down from the Supreme Court she was the longest serving of the then state and federal Chief Justices. Earlier she was a Judge of the Supreme Court of Victoria (1998-2003) including sitting as the Judge in Charge of the Commercial List and the Corporations List (now combined as the Commercial Court).
Whilst on the bench, Marilyn Warren sat in all jurisdictions, trial and appellate, and extensively in commercial cases. Marilyn Warren is a Vice Chancellor's Professorial Fellow of Monash University. She is a member of the Monash University Global Leaders' Summit.
Moderator: Professor the Hon Kevin Bell AM QC, a Commissioner of the Yoo-rrook Justice Commission and Executive Director of the Castan Centre for Human Rights Law, Monash University. He was a judge of the Supreme Court of Victoria for fifteen years.
Professor the Hon Kevin Bell AM QC is the Director of the Castan Centre for Human Rights Law in the Faculty of Law at Monash University. He was a justice of the Supreme Court of Victoria for fifteen years and wrote a number of leading judgments under the Victorian Charter of Human Rights, including Kracke, Patrick's Case and PBU and NJE. He was president of the Forensic Leave Panel and president of the Victorian Civil and Administrative Appeals Tribunal. Before becoming a judge, Professor Bell was for twenty years a barrister and Queens Counsel with a national practise in human rights and administrative, native tile and constitutional law. He has a Master of Studies in International Human Rights Law from Oxford University and in 2017 was awarded the honour of Member of the Order of Australia for 'significant service to the law and to the judiciary, to native title and human rights, and the community'.
Contact us
Monash Law Engagement Team
e-Mail: law-engagement@monash.edu