Description
Inside Policy, Qantas and Indigenous Business Australia are proud to present 'Rebels, changemakers and disrupters. How social enterprises and impact investors are creating positive social change: A conversation with impact investor Amb. John Simon (ret.) and guests.'
We invite you to a special evening to meet Amb. Simon and leading social entrepreneurs - Jack Manning Bancroft, CEO and Founder of Australian Indigenous Mentoring Experience and Celia Hodson, CEO of School for Social Entrepreneurs - to discuss how social entrepreneurs and impact investors can work together to create positive change. Our expert panel will explore questions such as:
What impact investment means for social enterprise?

How to attract impact investment?

How to work successfully with impact investors?

What are examples of successful impact investment?

How to measure impact?
Following the panel discussion, there will be plenty of time to network with Amb. Simon, Jack and Celia over drinks and nibbles.
A little about the panel:
Amb. John Simon (ret.), Founder of Total Impact Capital
Amb. Simon is founder and Managing Partner at Total Impact Capital, a world leading impact investment firm who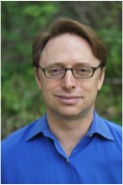 works with investors and enterprises seeking to create positive social impacts as well as strong financial returns. Before Total Impact, Amb Simon was a visiting fellow at the Centre for Global Development, where he co-authored More than Money, a report on impact investing as a development tool. Previously, he held a variety of posts including the United States Ambassador to the African Union and the Executive Vice President of the Overseas Private Investment Corporation (OPIC).Ambassador Simon also served as Special Assistant to the President and Senior Director for Relief, Stabilization, and Development for the National Security Council (NSC) at the White House, the first to hold this post. From 2002 to 2003, Ambassador Simon was Deputy Assistant Administrator at the United States Agency for International Development. Earlier in his career, he served as Director of Business Finance and Strategic Planning at Harvard Pilgrim Health Care and worked for the Commonwealth of Massachusetts' Executive Office for Administration and Finance in several capacities, including Deputy Director for Research and Development.
Jack Manning Bancroft, Founder & CEO, AIME
At 29 years of age Jack Manning Bancroft is the CEO and Founder of AIME. Jack is now one of Australia's youngest CEOs leading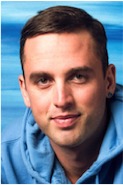 a team of over 100 staff across the country and this year they'll work with 4,500 Indigenous high school students and 1,600 university students acting as mentors across Australia.Over the last four years, back-to-back, AIME students have finished school at almost the same rate as every Australian child. By 2018, AIME seeks to expand across the nation to connect with 10,000 Indigenous high school kids annually and have all of these kids finishing school at the same rate as every Australian child. Jack is also the CEO and a Founder of Fone Free Feb and a graduate of the University of Sydney and Stanford
Celia Hodson, CEO, School for Social Entrepreneurs
Celia has a wealth of experience of leading change, both strategic and operational as COO and CEO in medium size to multinational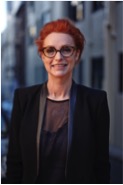 enterprise in UK and Australia. Sectors include Government Relations, NFP and Private Sector Start-up and Scale, International and Social Enterprise Development. Celia's previous UK based roles included Founder of The Eastern Enterprise Hub, Deputy Chief Executive at Social Enterprise UK, Chief Executive Officer at Cambridge Co-operative Development Agency and Chief Executive of Choose Suffolk. She has also held numerous board positions with UK based non-profits and social enterprises. Celia is motivated by building businesses, driving change and bringing commercial acumen, securing major donors and growing entrepreneurship to not-for-distribution organisations. As a passionate advocate for social and economic prosperity within disadvantaged communities, Celia continues to support capacity building organisations providing advice to people living in local community and advocacy for international development and the community sector. Celia's enthusiasm lies in developing high performance in the NFP sector, partnership development, corporate engagement and social enterprise development.
Natalie Walker (Moderator), Founder, Inside Policy
Natalie has over 16 years experience working in and with the corporate, small business, government and not-for-profit sectors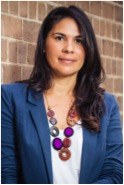 on various social and economic policy. Her latest venture – Inside Policy – is a national collaboration of policy wonks, political operatives and technical geeks who love making the world a better place by solving complex policy challenges in the social and economic development space. Natalie sits on various boards including National Australia Bank's Indigenous Advisory Board and the board of the Australian Indigenous Leadership Centre. In 2012, Natalie was named as one of Australia's 100 Women of Influence.'
This speaking tour is led by Inside Policy and proudly supported by:


Organiser of Rebels, changemakers & disrupters. How social enterprises & impact investors are creating positive social change: A conversation with Amb. John Simon & guests.