Event Information
Location
Stone & Chalk Melbourne
710 Collins Street
Docklands, VIC 3008
Australia
Event to celebrate the launch of Rebekah's book '138 Dates'
About this event
Writing this book is the hardest thing I've ever done! And I'd love you to join me in celebrating its launch into the world.
Given that you've found my event, I'm guessing you might know me as a friend or as the startup entrepreneur behind Posse.com or Hey You (Australia's largest payments app for cafes) or for my newspaper columns. I'm a Kiwi who's recently returned home after 20 years in Sydney and New York.
What you might not know is that, at the same time as building the startups, I'd been single for ten years. At age 34, I felt alone and terrified of the future. I woke one Christmas morning on a fold-out bed in the garage of some friends of my parents and decided to do something.
I'd take the same strategic, goal orientated approach that I'd used to build companies, and apply it to finding a partner. And I set myself a goal: one date every week for an entire year.
I've written this book to share everything I learnt from this time - both in business and in life. At the same time as dating 138 different men in 3 years, I also raised $10M+ in venture capital, figured out how to lead teams and got a column in The New York Times.
There's heartbreak and humiliation and so many horrid mistakes both dating and in my career. There's some lovely insights from well known entrepreneurs including Mel & Cliff from Canva, Bill Tai from Zoom and Lars Rasmussen from Google Maps.
At this special intimate get together, I'll share stories from the book, drink wine, chat, sign books and hopefully catch up with you in person.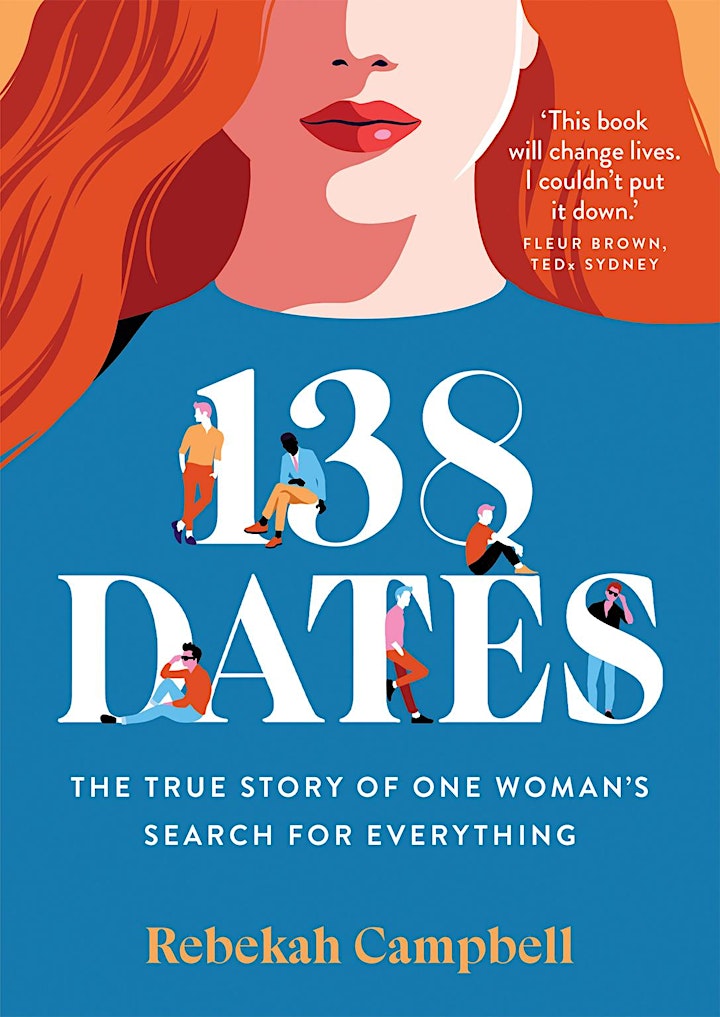 Date and time
Location
Stone & Chalk Melbourne
710 Collins Street
Docklands, VIC 3008
Australia