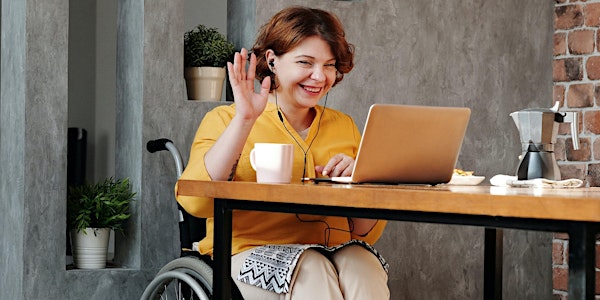 Reasonable adjustments for people with disabilities
This session - for both employers and employees - focuses on reasonable adjustments for people with disabilities in the workplace
About this event
Overview:
Everyone has the right to participate equally at work. For some people, this requires adjustments to perform the requirements of their role. This session explores what the law says about reasonable adjustments for people with disabilities in the workplace, what employers should provide, and what is reasonable in the circumstances. The session considers preventative measures as well as responses to request for adjustments.
This session will be delivered as a webinar. It will be an interactive session that will include a presentation followed by Q and A.
Audience:
Employees as rights holders, as well as managers and employers to better understand their duties.
Length: 1.5 hour
Key learning objectives: Participants will learn how to
• clarify workplace rights & duties under the Equal Opportunity Act (2010) Vic in relation to reasonable adjustments for people disabilities, including chronic illnesses and invisible disabilities
• consider best practice approaches to making and granting requests for reasonable adjustments.
Date: Wed 25 May 2022
Delivery: Face to face or live online via Zoom. The link to the webinar will be provided (via email) ahead of the session.
Cost: This session is free to attend but registrations are required.
Accessibility and more information:
Closed captioning will be available as part of the Zoom platform.
If you have any other accessibility needs, please let us know at the time of registration by emailing the Education team at education@veohrc.vic.gov.au.