Description
REAL WORLD VR - THE ARTS SESSION
VIRTUAL REALITY /

AUGMENTED REALITY / MIXED REALITY FORUM | Q&A | MEET UP | EXPERIENCE & LIVE PERFORMANCES | EXHIBITIONS | NETWORKING EVENT


This session # 8 focuses on emerging VR / AR / MR / 3D artists who are utilising new technologies in the arts. VR (Virtual Reality) / AR (Augmented Reality) & MR (Mixed Reality).
On the night the audience will get to hear from some of the industries most talented immersive artists who will discuss their work, process and the future of this industry.
Format includes a high-profile speakers forum, Q&A session, VR / AR exhibitions, live Google Tilt Brush performance, 3D mapping, VR equipment & software demonstrations (Works showcased on Samsung Gear VR & Google Cardboard headsets), HTC Vive Demos, networking drinks, nibbles and Kaiju Beer specials!
SPEAKERS:
Jennie Rosenbaum - Contemporary figurative artist & 3D modeller working with Augmented Reality.
Cy Gorman - Music producer, film maker, interdisciplinary researcher, sound and lighting/video designer & storyteller working with Mixed Reality.
Marc-O-Matic - Multidisciplinary artist and immersive animator working with Augmented Reality.
Krystal Schultheiss - Motion & graphics designer, VJ & projection artist working with 3D mapping.

Tuesday 20th June
Loop Project Space & Bar, 23 Meyers Place, Melbourne
Doors open at 6pm
Speakers commence at 6.30pm
Demonstrations from 8.30pm
Tickets: $10 This event sells out so book fast
Marco will be demonstrating his very first VR Animated Short 'Before the Junk Age', as well as a preview of his Exhibited Augmented Reality Art series that come to life, 'Moving Marvels.
Jennie will be exhibiting works in printed format to view in AR.
Stephen Ives - Live Google Tilt Brush performance

Kaiju Beer Specials on the night!!
View footage from the Feb 21 Music VR / MR session
View footage from September VR session here
_________________________________________________________________________
GUEST SPEAKERS

Jennie Rosenbaum
Jennie Rosenbaum is a contemporary figurative artist working in 3D modelling and exploring the boundaries of technology and art.
Their most recent work has been in exploring the nature of Non Binary Transness and their own genders and sexuality. Well known for being a painter of nudes, Rosenbaum has recently completed a masters degree and changed focus to more technologically based digital art using physics based rendering, Deep Neural Networks and Unity to develop an Augmented Reality mobile application.
Following a car accident that impaired Rosenbaum's mobility they have turned their mind inwards exploring the nature of humanity, religion and gender through art. The human body has always been a source of fascination in Rosenbaum's art with a focus on mythical and archaeological stories driving their progress. This fascination has continued with their newest Computer Generated works with a basis in classical art and history.
_________________________________________________________________________
Cy Gorman

Cy is an internationally published music producer, film maker, interdisciplinary researcher, sound and lighting/video designer & storyteller.
As a creative his main tools are text, the body, the voice, cameras & audiovisual/design software & data sets.
Cy is increasingly focused on visual programming utilising MAX MSP as well as other integrated colour and sound design, performance and therapy using sonochromatic theory and practice and Augmented Reality.
Cy will discuss colour + light + pitch + sound + immersive technology.
_________________________________________________________________________
Marc-O-Matic
Marc-O-Matic is an Independent Immersive, Multidisciplinary Artist based in Melbourne.
His affinity for Art, Storytelling, Interactive and Immersive technologies is combined with thorough knowledge on a number of creative and technical disciplines to create unique and engaging storytelling experiences. Working with a broad range of clients he has been involved with some of Melbourne's LGBTI and Diversity communities that aim to promote inclusivity within creative and game development industries and has been responsible for the creative development and visual branding identities behind Melbourne Gaymers, GX Australia and Global Game Jam.

Awarded 2016's INDG Scholarship (I Need Diverse Games) and supported by Film Victoria, Marco was invited to attend the Game Developer's Conference in San Francisco to learn more about the latest innovations in Immersive Technologies and has since produced some of his very own AR & VR creations that have been acquired internationally and featured at Melbourne International Games Week, St. Kilda Film Festival and Melbourne Knowledge Week 2017.
Presenting: Marco will discuss his background as a Multidisciplinary Artist and demonstrate his very first VR Animated Short 'Before the Junk Age', as well as a preview of his Exhibited Augmented Reality Art series that come to life, 'Moving Marvels.' Through these demonstrations Marco will be talking about the challenges and successes he's faced working in the realms of Mixed Reality Technology including the commercial potential he's seen in combining art and storytelling with these mediums.
_________________________________________________________________________

Krystal Schultheiss

Krystal Schultheiss (VJKS) is a Motion & Graphic Designer from Melbourne Australia, graduating from RMIT in 2007 with a B.A in Animation and Interactive Media with Distinctions.
Since then she has become driven by her passion for Motion Design.
Currently Krystal is a full time Motion Designer for FloodSlicer. She has previously worked at design studios such as Caramel Creative, Adslot and for an array for freelance clients.
As a VJ and projection artist, she has been mixing animations live and projection mapping locally and internationally since 2011. She has performed and or installed projection installations at White Night, Rainbow Serpent Festival, Earthcore, Gertrude Street Projection Festival and L'oreal Melbourne Fashion Week for Nixi Killick and more.
_________________________________________________________________________


Stephen Ives - Live Google Tilt Brush Performance on the Vive

Stephens' work is bricolage, it is about contrast and balance and the meaning within the juxtaposition, whether it is the bringing together of disparate contemporary ideas and materials or a synaesthetic sculptural emoticon, it is about appeasement, the conjunction of objects, themes, colours and overall placement.
Stephen will be performing on the HTC Vive using Google Tilt Brush software on the night.

View Stephens' work: Website / Backwoods Gallery
_________________________________________________________________________
VR / AR / MR

DEMONSTRATIONS & NETWORKING
There will be nibbles and networking opportunities after 8.30pm (post speakers). Works will be available for viewing in Augmented Reality Apps using your phone and on iPad. We also have HTC Vive demos, Samsung Gear VR demos and Google Cardboard demos.
It's a great opportunity to get up close to some of the most influential people in the business.
Loop Project Space & Bar is one of Melbourne's most atmospheric and iconic venues with an exceptional wine & cocktail list & a large range of craft beers.
_________________________________________________________________________
TICKETS
From $10 (clock on the Buy Tickets tab top right).

_________________________________________________________________________
LAST CHANCE TO WIN
Tickets include your chance to WIN a CARA VR & NUKE bundle worth over $8500. Brought to you by THE FOUNDRY (terms and conditions apply).
Buy a ticket to Real World VR, like Real World VR on Facebook and send in "what you think VR will look like in the next 10 years in under 25 words or less, you can include images and video" Send your entry to entries@realworldvr.com.au for your chance to WIN:
NUKE —An award-winning node-based compositor, NUKE provides state-of-the-art tools designed to streamline day-to-day workflows and help achieve highest quality results in less time. CARA VR™—the much-anticipated new plug-in toolset for the NUKE® family of compositing, editorial and finishing products—helps you to create incredible live-action virtual reality content.

*Terms and conditions apply - see footer*
_________________________________________________________________________
We look forward to seeing you on the night
Thank you.
We meet every second month on a Tuesday evening at Loop Project Space & Bar.
_________________________________________________________________________________________________
GALLERY
SUPPORTED BY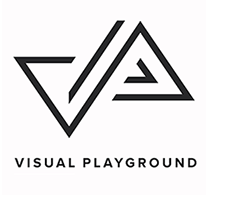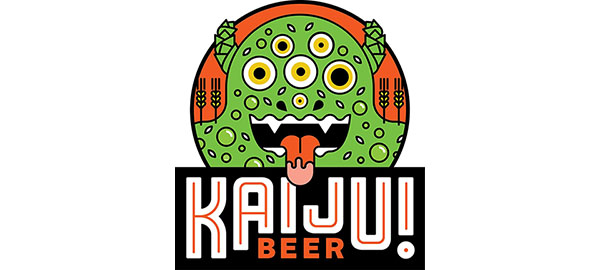 *TERMS AND CONDITIONS FOR CARA VR AND NUKE COMPETITION:
Buy a ticket to one of the Real World VR sessions; Feb 21 2017, April 18 2017, June 20 2017, like Real World VR on Facebook and send in your answer to; "What you think VR will look like in the next 10 years" to entries@realworldvr.com.au with your ticket number. The best judged entry will win 1x copy of CARA VR plugin & NUKE bundle worth £5278.50. Pricing accurate as at the 10/11/16. Entries open 01/02/2016 and close 11pm June 19 2017 AEST. Entry is open to ticket holders and attendees of the Real World VR sessions listed ONLY. Multiple entries are accepted. The winner will be announced at the Real World VR June 20 2017 event. The winner must be in attendance on the night. The winner must hold copyright of the copy, images and/or video and agree for it to be shown at the event and in future Real World VR publicity. The judges decision is final. Prizes not transferrable.