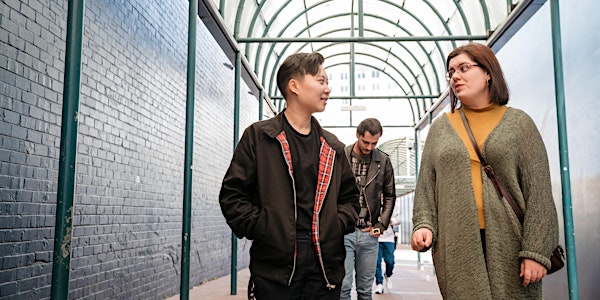 Real Talk: A conversational approach to supporting students and staff
There is no perfect way to start a conversation regarding mental health and wellbeing, however, starting a conversation is the first step.
About this event
headspace, in partnership with Universities Australia is hosting mental health education sessions on ways to engage in a conversation with fellow staff members and students, when you are concerned about their mental health.
The session will introduce you to NIP it in the bud!, which is an approach to having a conversation about mental health and wellbeing with your colleagues and students.
The 3-step approach guides you through a process of:
• noticing changes in mood and behaviour that may indicate when someone is experiencing a mental health difficulty
• inquiring about whether someone is ok
• providing timely and appropriate support within their role as a staff member, a colleague, a peer, or in their personal lives, and knowing how to compassionately refer people to local support services.
This workshop will take you through the newly developed resource and tools to implementing this approach in your daily practice.
Location: This session will be delivered by a webinar online.
Please note: Once you have registered here, you will receive an automated email confirmation from Eventbrite that contains the Zoom Meeting link and passcode to join on the day. Please check your junk email box if you do not receive the email shortly after registering.
Need more information? Email us at programsupport@headspace.org.au
Proudly funded by Universities Australia and delivered by headspace National Youth Mental Health Foundation Ltd.