The Italian Cooking Weekend - Sat 14 and Sun 15 August 2021
About this event
Real Food ~ The Italian Way
Join us for an Italian Cooking Weekend at Chestnut Brae with celebrity chef Vincenzo
Weekend of 14 & 15 August 2021
Saturday 14 August 2021 Sausage Making
Learn how to make traditional Italian sausage with spices used in Vincenzo's hometown (Fondi, 120km south of Rome). This is a hands-on workshop where everybody will take home a sausage. Bring your own knife, chopping board and a container to take your sausage home.
The workshop will be followed by a shared lunch with polenta served with two different sauces made with Chestnut Brae's chestnut fed pork.
Sunday 15 August 2021 Cooking with Chestnuts
Vincenzo will demonstrate how to prepare traditional Italian dishes with chestnuts cooked for you to enjoy at lunchtime.
Both days start at Chestnut Brae farm at 11.00am until 3.00pm and include a tour of the chestnut farm, processing units and farm shop.
Choose which day suits you best, or come to both, we would love to have you.
$65 One day session for Slow Food members, $75 for non-
$120 Two day sessions for Slow Food members, $130 for non-members
Slow Food Members will have to enter their membership number at checkout.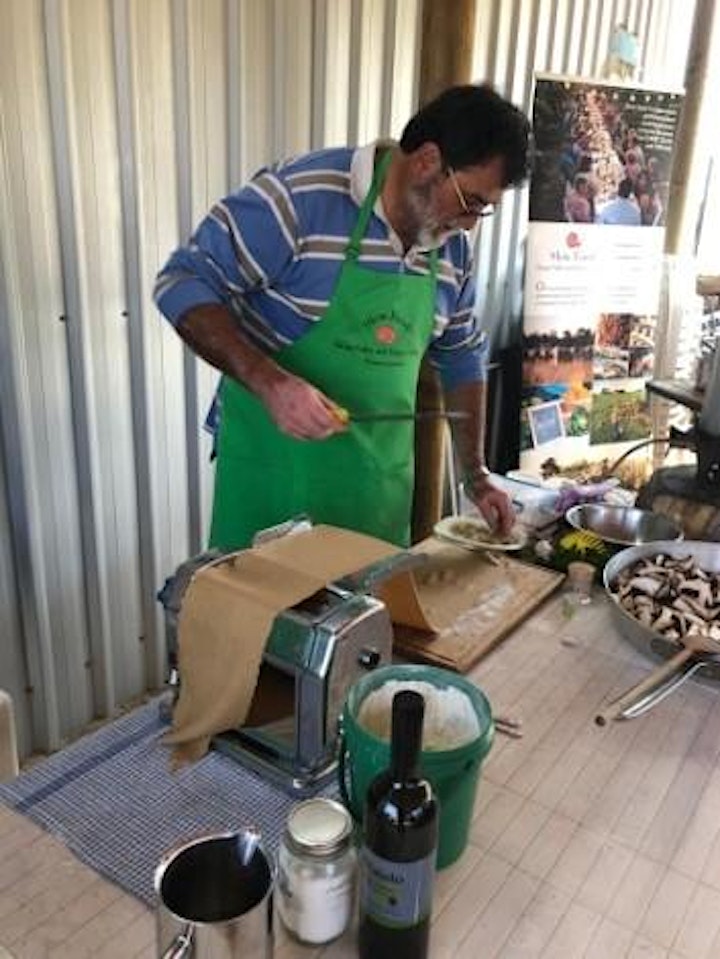 Organiser of Real Food ~ The Italian Way ~ Italian Cooking Weekend
Chestnut Brae is a 70 acre sweet chestnut farm 15 minutes drive south of Nannup.  The chestnut trees were planted biodynamically in the 1980's are the farm is managed using regenerative agriculture which goes beyond organic. Chestnut fed pork, chestnut flour, chestnut honey, chestnuts in syrup, peeled chestnuts and a range of other chestnut products are produced on the farm and available for sale from the farm.  Chestnut Ale is produced in partnership with Blackwood Valley Brewing Company.  Chestnut Brae is tourism accredited providing farm tours and workshops.