Description
Green Cross Australia and Food Connect are convinced that the future is bright, and we want to celebrate the return of Queensland's environmental mojo!
Join us for an evening of conversation, drinks and exquisite canapés made by Brisbane's top chef Alejandro Cancino from award winning restaurant Urbane.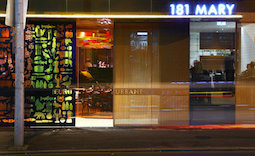 Urbane is graciously hosting this exclusive event at its legendary bar to support the Green Cross Australia network and Food Connect local farmers who share our love of real food and optimism towards a resilient future.
Our MC is Costa from ABC Gardening Australia - so inspiration is inevitable.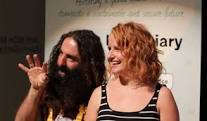 The conversation will be led by Green Cross Australia, a network of like minded people committed to a resilient Australia that treasures nature, values science and innovation, and embraces community participation.
Produce is sourced through Food Connect who deliver seasonal, ecological food direct from local farmers to a community of appreciative customers in South East Queensland.
This evening of real food, convivial drinks and thoughtful celebration kicks off a series of joint initiatives. In March 2015, join us during Earth Hour at the Food Connect warehouse for Brisbane's first Green Tie Gala evening, supported by top local chefs, musicians, environmental educators and thinkers.
The future is bright!
Organiser of Real Food, Bright Future
Green Cross Australia is an independent, non-politically linked member association focusing on grassroots change and empowerment to empower community resilience to an uncertain future, particularly from the cascading impacts of climate change to Australian communities. Information about Green Cross Australia can be obtained from https://www.greencrossaustralia.org/  We are not an advocacy group – rather we empower the community to take practical actions to increase their resilience and minimise the impact of a living in an uncertain world.