Description
Are you ready for parenthood?
I mean, REALLY ready?
As a postnatal and early parenting specialist, I've met many, many parents who were prepared for labour and birth, but NOT for bringing home their baby.
I wasn't ready for it either, back when I had my firstborn.
There were so many challenges that no one told me about. I wasn't prepared for the lack of sleep, the round-the-clock feeding or the endless hours of crying (from me and my new baby!)
And unfortunately, this is not the time for 'winging it'. If you don't know what newborns are about, and you're operating on broken sleep and with roller coaster emotions, winging it can lead to low confidence and increased stress.
So early parenthood becomes overwhelming instead of enjoyable.
But there's no need for it to be this way.
Parenthood is hard work, sure, but it doesn't need to be stressful. By going in clued up and confident, you can skip the toughest parts and the nasty surprises...
And enjoy more of those delicious newborn cuddles and marvelling at the little person you made.
If you'd like to start the biggest journey of your life feeling confident, reslient...and READY, then come along to the Ready Set Parenthood workshop and let me fill you in.
As a mum of four (including twins), I really understand the obstacles and emotional upheaval that comes with bringing your baby home and the often overwhelming challenges of raising your newborn.
The Ready Set Parenthood workshop will take care of all that for you.
Over the course of four hours, I will cover things that people never tell you beforehand, so you know what to expect when your baby arrives.
From mastering settling techniques, getting off to the best start with breastfeeding, getting the right type of support around you, avoiding the sleep deprivation rut, to managing pushy opinions.
You'll walk out with a full of knowledge, feeling prepared and confident about bringing your baby home.
Plus you'll take away a toolkit full of tricks for getting through the typical hurdles of early parenthood.
Facilitated by Karina Lane, creator of the 'Fourth Trimester Program' and an experienced early parenting educator, you'll be in excellent hands. This is your chance to discover what early parenthood is all about and how to cope with the challenges that come along the way.
Here's what you'll cover on the day:
1. Build Your Village
Family not nearby? Or are they busy with their own lives? It's so common these days for families to be scattered around the planet, leaving new parents to manage on their own in those early weeks. But it's still possible to build an amazing village of support so that you can access exactly the right help you need, when you need it.
2. Prepare For Breastfeeding
Most women commence breastfeeding but few are truly prepared for what early feeding involves, leading to early weaning and disappointment. However you plan to feed your baby, it's worth equipping yourself with knowledge before you get started so you know exactly what to expect – and feel more in control, right from the start. Plus, learn how dads can support early feeding and STILL be involved with caring for baby.
3. Master the Settling Secrets
There's nothing more distressing than a crying newborn. Discover the easy and proven ways to soothe your baby, so you can avoid hours of stressful pacing around the house trying to console your little one. Plus, discover the one baby item that should be top of the shopping list.
4. Avoid the Sleep Rut
Newborn sleep can be a real minefield, leaving you sleep deprived, emotional and desperate for solutions – which are hard to come by when your brain feels like cotton wool! But by avoiding a few common sleep mistakes, Karina will show you how to keep your baby's sleep on track right from the start.
5. Design Your Rest & Reboot Plan
Parenthood comes with plenty of highs and lows, and you'll soon be acquainted with the tough days, where it's a struggle to get out of bed - let alone into the shower! Rather than crumble, or beat yourself up for not coping, Karina will show you how to create the perfect Rest & Reboot plan to get you through the hardest of days with your sanity intact.
6. Manage Your Overbearing Relative
Whether it's a family member or old friend, we all have an overbearing person in our lives – who can make your life as a new mum pretty tough! Uninvited advice, unannounced visits and judgmental opinions are just not welcome when you're a new mum. Karina will show you how to protect your boundaries assertively and without stepping on anyone's toes.
The Ready Set Parenthood workshop is different to any other parenting workshops out there. Relaxed, candid and with plenty of hunour, you'll enjoy spending a morning learning with Karina - and really look forward to welcoming your baby with more confidence and less nerves.
Held in the beautiful Whoosh Club venue, a hidden oasis off busy Military Road, you'll feel like you've stepped into a home away from home. Your ticket includes morning tea and light refreshments, as well as your Parenthood Bundle – your templates and guides in hard copy form to take home with you right after the session. Bring your partner and come along for a fun, relaxed and informative discussion on everything parenthood so you're ready to hit the ground running when baby arrives.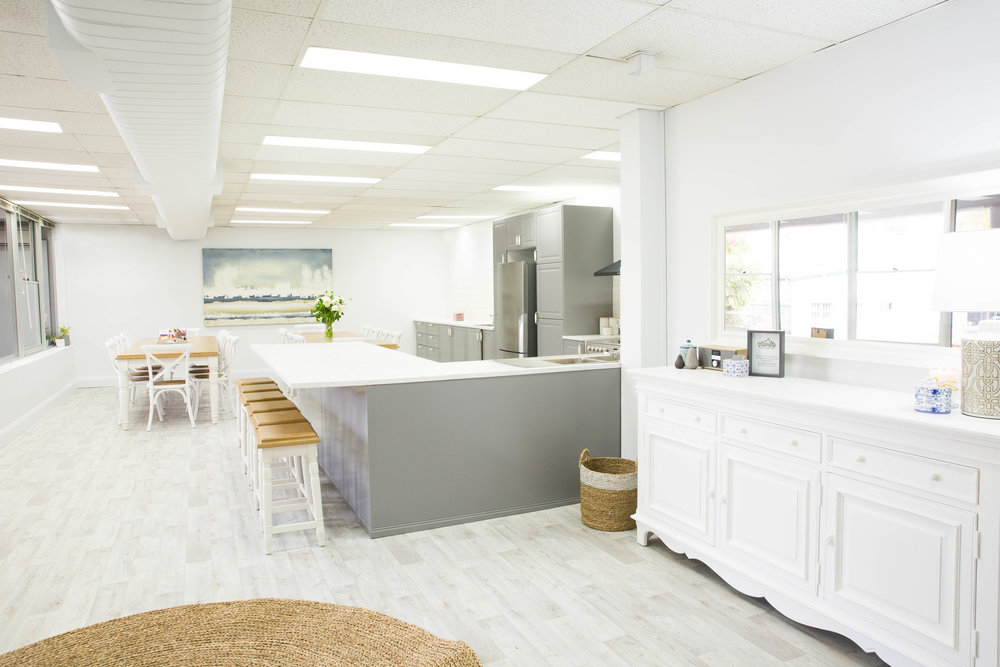 Here's what other attendees are saying about the Ready Set Parenthood Workshop:
"Very informative, I learned a lot - thank you!"
"I enjoyed the advice coming from personal experience as a mum, getting knowledge about specific things, learning things I wasn't rpeviously aware of, even from other antenatal classes. It was a warm, friendly, supportive environment."
"A great experience. Thank you very much!"
"Really good; Karina was friendly, open and able to translate research into practice and explain what it all means."
"I liked the realness of the information presented. Karina was extremely friendly, genuine and down-to-earth. I'm glad she spoke about some uncomfortable topics as well as the basics."
"It was great. Karina was informative and caring - made it easy and comfortable for us to ask questions and get involved. She also gave us extra useful tips that would normally be hard to find."
"It was great! Very helpful, lots of time for questions, which was good. Lovely, non-judgemental environment."
"Karina was welcoming, compassionate, supportive and passionate."
"Gorgeous venue and Karina was so informative. Thank you!"
FAQs
Should I bring my partner to the workshop?
Your partner is more than welcome to come along to the workshop, as all the information applies to both parents. However, if you'd prefer to come along on your own, feel free. You can bring just yourself or a pregnant buddy. Do what's right for you :)
What are my transport/parking options for getting to and from the event?
The workshop will be held at Whoosh Club, Level 1, 129-133 Military Road Neutral Bay. Regular bus services operate along here and there are bus stops metres away from the venue. Alternatively, there is plenty of street parking available in surrounding streets, most of which are unrestricted on Sundays.
How can I contact the organiser with any questions?
If you have any questions about the event, please contact info@mumfriday.com.au or 0400 461 205.