Description
The Roscoe Library has started a book club, Reading with Spiritual Eyes, based on works of fiction. You're invited to join with us as we discuss our book for Term 2 2017, A Hundred Small Lessons by Brisbane author Ashley Hay. For catering and set-up purposes, please let us know if you're planning on joining us by registering (via this site). We are looking forward to another interesting book chat!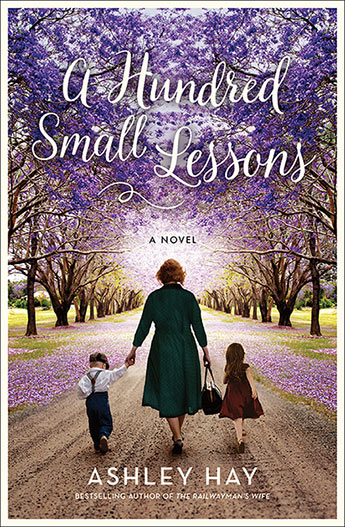 What? Book chat
Where? Roscoe Library
When? Tuesday 13 June 5:30 pm
How? Facilitated discussion / Drinks & nibbles provided
Who? Eve, Susan, Kay, Jonathan ... you?
"A lyrical novel of two mothers from different generations and how their lives converge in one hot, wet summer. From the bestselling author of The Railwayman's Wife.
Luminous and deeply affecting, A Hundred Small Lessons is about the many small decisions - the invisible moments - that come to make a life. The intertwined lives of two women from different generations tell a rich and intimate story of how we feel what it is to be human, and how place can transform who we are. It takes account of what it means to be mother or daughter; father or son. It's a story of love, and of life.
When Elsie Gormley falls and is forced to leave her Brisbane home of sixty-two years, Lucy Kiss and her family move in, with their new life - new house, new city, new baby. Lucy and her husband Ben are struggling to transform from adventurous lovers to new parents and seek to smooth the rough edges of their present with memories of their past as they try to discover their future selves.
In her nearby nursing home, Elsie revisits the span of her life - the moments she can't bear to let go; the haunts to which she might yet return. Her memories of marriage, motherhood, love and death are intertwined with her old house, whose rooms seem to breathe Elsie's secrets into Lucy.
Through one hot, wet Brisbane summer, seven lives - and two different slices of time - wind along with the flow of the river, as two families chart the ways in which we come, sudden and oblivious, into each other's stories, and the unexpected ripples that flow out from those chance encounters." ~ Publisher's description
A Hundred Small Lessons will be launched at Avid Reader on Wednesday 12 April from 6pm - 8pm. More details can be found here.
Ashley Hay chats about A Hundred Small Lessons at Riverbend Books on Tuesday 18 April at 6.30pm. More details are available here.