Description
The Roscoe Library has a book club, Reading with Spiritual Eyes, based on works of fiction. You're invited to join with us as we discuss our book for Term 1 2020, The Mercies by Kiran Millwood Hargrave.

For catering and set-up purposes, please let us know if you're planning on joining us by registering (via this site). We are looking forward to another interesting book chat!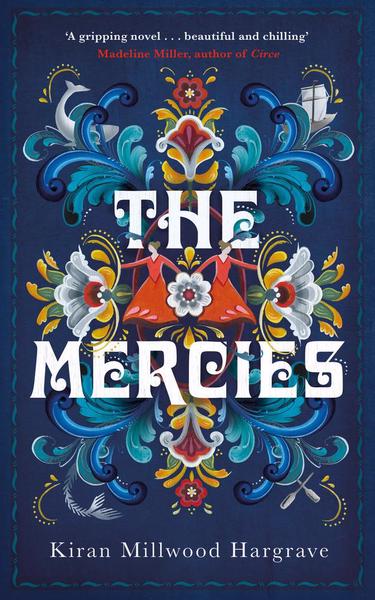 What? Book chat
Where? Roscoe Library
When? Tuesday 17 March 5:30 pm - 7:00 pm
How? Facilitated discussion / Drinks & nibbles provided
Who? Eve, Kay ... you?
On Christmas Eve, 1617, the sea around the remote Norwegian island of Vardø is thrown into a reckless storm. As Maren Magnusdatter watches, forty fishermen, including her father and brother, are lost to the waves - the menfolk of Vardø wiped out in an instant.
Vardø is now a place of women.
Eighteen months later, a sinister figure arrives. Summoned from Scotland to take control of a place at the edge of the civilized world, Absalom Cornet knows what he needs to do to bring the women of Vardø to heel. With him travels his young wife, Ursa. In Vardø, and in Maren, Ursa finds something she has never seen before: independent women. But Absalom sees only a place flooded with a terrible evil, one he must root out at all costs.
Inspired by the real events of the Vardø storm and the 1621 witch trials, Kiran Millwood Hargrave's The Mercies is a story about how suspicion can twist its way through a community, and a love that may prove as dangerous as it is powerful.
*****
'A gripping novel inspired by a real-life witch hunt. Hargrave's prose is visceral and immersive; the muddy, cold life and politics of a fishing village leap to vivid life. But her most vital insights are about the human heart: how terrifyingly quickly prejudices can turn into murder, and how desperately we need love and courage to oppose it. Beautiful and chilling' ~ Madeline Miller
'The Mercies is storytelling at its most masterful. This is an exquisite tale of sisterhood, of love, of courage and of what happens when communities turn on each other. It is everything I could have desired in a book: beguiling plotting, stunning prose, and a profound understanding of human nature. I have nothing short of awe for Kiran Millwood Hargrave and all she has accomplished here. I raged, I laughed, I cried. I urge you to read this novel' ~Elizabeth Macneal, author of The Doll Factory