Description
The Roscoe Library has a book club, Reading with Spiritual Eyes, based on works of fiction. You're invited to join with us as we discuss our book for Term 3 2019, Taboo by Kim Scott.

For catering and set-up purposes, please let us know if you're planning on joining us by registering (via this site). We are looking forward to another interesting book chat!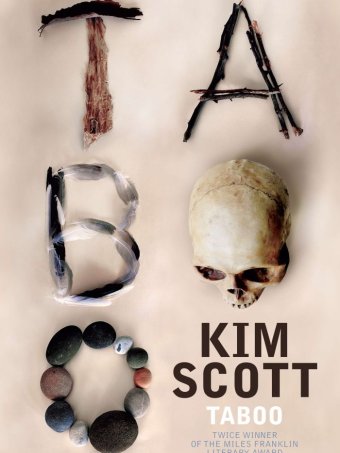 What? Book chat
Where? Roscoe Library
When? Tuesday 3 September 5:30 pm - 7:00 pm
How? Facilitated discussion / Drinks & nibbles provided
Who? Eve, Kay ... you?
"From Kim Scott, two-times winner of the Miles Franklin Literary Award, comes a work charged with ambition and poetry, in equal parts brutal, mysterious and idealistic, about a young woman cast into a drama that has been playing for over two hundred years ...
Taboo takes place in the present day, in the rural South-West of Western Australia, and tells the story of a group of Noongar people who revisit, for the first time in many decades, a taboo place: the site of a massacre that followed the assassination, by these Noongar's descendants, of a white man who had stolen a black woman. They come at the invitation of Dan Horton, the elderly owner of the farm on which the massacres unfolded. He hopes that by hosting the group he will satisfy his wife's dying wishes and cleanse some moral stain from the ground on which he and his family have lived for generations.
But the sins of the past will not be so easily expunged.
We walk with the ragtag group through this taboo country and note in them glimmers of re-connection with language, lore, country. We learn alongside them how countless generations of Noongar may have lived in ideal rapport with the land. This is a novel of survival and renewal, as much as destruction; and, ultimately, of hope as much as despair."
*****