Description
The Roscoe Library has a book club, Reading with Spiritual Eyes, based on works of fiction. You're invited to join with us as we discuss our book for Term 1 2019, Shell by Kristina Olsson.

For catering and set-up purposes, please let us know if you're planning on joining us by registering (via this site). We are looking forward to another interesting book chat!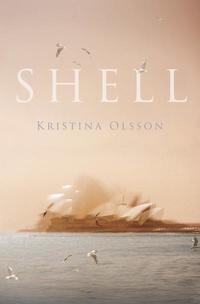 What? Book chat
Where? Roscoe Library
When? Tuesday 26 March 5:30 pm - 7:00 pm
How? Facilitated discussion / Drinks & nibbles provided
Who? Eve, Susan, Kay ... you?
"A big, bold and hauntingly beautiful story that captures a defining moment in Australia's history.
In 1965 as Danish architect Jørn Utzon's striking vision for the Sydney Opera House transforms the skyline and unleashes a storm of controversy, the shadow of the Vietnam War and a deadly lottery threaten to tear the country apart.
Journalist Pearl Keogh, exiled to the women's pages after being photographed at an anti-war protest, is desperate to find her two missing brothers and save them from the draft. Axel Lindquist, a visionary young glass artist from Sweden, is obsessed with creating a unique work that will do justice to Utzon's towering masterpiece.
In this big, bold and hauntingly beautiful portrait of art and life, Shell captures a world on the brink of seismic change though the eyes of two unforgettable characters caught in the eye of the storm.
And reminds us why taking a side matters."
*****
'Evocative, learned and moving...' The Sunday Times UK
'Beautiful and glowing … a book that glows with golden light, with arguments about art and belief, while it is also infused with the politics of its characters and its time.' The Bookshelf, ABC

'A beautifully crafted, spellbinding story of love, loss and identity, set in the shadow of the Vietnam War, for readers who loved All the Light We Cannot See and The Goldfinch.' NetGalley

'This narrative of war and hope, the old and the new world, makes Shell a novel of energy and enlightenment, and, to boot, a source of delightful reading.' Tom Keneally

'A timely reminder of the importance of making a stand on the things that really matter...' Booktopia

'A beautifully crafted novel about a fascinating time in our history. There is a luminous precision in every sentence.' Heather Rose, award-winning author of The Museum of Modern Love

'Shell sanctifies the greatest of our ideas and being, from love, courage and betrayal to creation and dissent … It's the kind of book that opens out its readers, making them think and feel. It's the kind of book I'll carry with me for all time' Ashley Hay, award-winning author of The Railwayman's Wife

'This is a novel the reader experiences on the skin as well as in the imagination … the narrative is a glinting prism through which Olsson examines questions of ethical, emotional, and creative life ' Susan Wyndham, Australian Book Review

'Sweeping and uniquely Australian novel of art and culture, love and destiny.' Fraser Coast Chronicle