Description
The Roscoe Library has started a book club, Reading with Spiritual Eyes, based on works of fiction. You're invited to join with us as we discuss our book for Term 1 2018, Home Fire by Kamila Shamsie.

For catering and set-up purposes, please let us know if you're planning on joining us by registering (via this site). We are looking forward to another interesting book chat!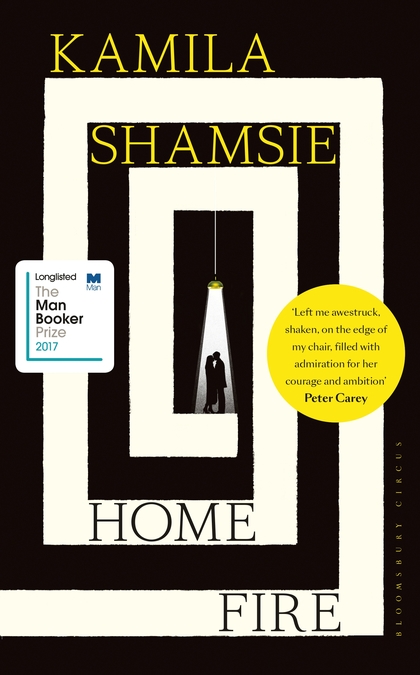 What? Book chat
Where? Roscoe Library
When? Tuesday 20 March 5:30 pm
How? Facilitated discussion / Drinks & nibbles provided
Who? Eve, Susan, Kay, +Jonathan ... you?
"Isma is free. After years spent raising her twin siblings in the wake of their mother's death, she is finally studying in America, resuming a dream long deferred. But she can't stop worrying about Aneeka, her beautiful, headstrong sister back in London – or their brother, Parvaiz, who's disappeared in pursuit of his own dream: to prove himself to the dark legacy of the jihadist father he never knew.

Then Eamonn enters the sisters' lives. Handsome and privileged, he inhabits a London worlds away from theirs. As the son of a powerful British Muslim politician, Eamonn has his own birthright to live up to – or defy. Is he to be a chance at love? The means of Parvaiz's salvation? Two families' fates are inextricably, devastatingly entwined in this searing novel that asks: what sacrifices will we make in the name of love?

A contemporary reimagining of Sophocles' Antigone, Home Fire is an urgent, fiercely compelling story of loyalties torn apart when love and politics collide – confirming Kamila Shamsie as a master storyteller of our times."
*****
"A modern retelling of Antigone set among a family divided by politics, love, and radicalism. In fewer than 300 pages, it managed to do all the things I want novels to do – tell me something about the world, give me a tiny glimpse into the otherness of others, and, most of all, give me that ache of longing as I turned the last page and realised I would never meet these characters again" – Tahmima Anam, Observer, Best Books of the Year